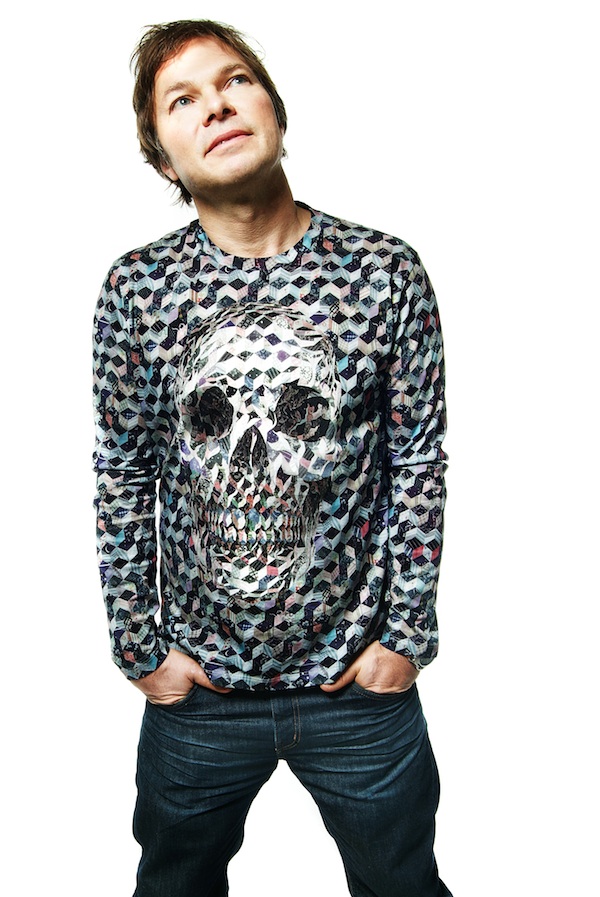 We've never been to Ibiza before. And you know what? We're not ashamed to admit that part of us really wants to go to there; to turn off our laptops, toss our iPhones in the ocean, and get loaded on liquid GHB as someone–probably Steve Aoki–plays "We…are…your friends!" one last time.
So with that in mind, we asked one of the world's foremost experts on dance music (Pete Tong, the host of Ibiza's International Music Summit and one of the most respected DJs on BBC Radio One) to share five of this summer's proven dancing-under-the-stars-with-your-shirt-off anthems.
If you like what you hear, Tong can be found at this weekend's Electric Zoo Festival. He'll be spinning at the Hilltop Arena stage at 4:30 on Saturday. Other artists of note at the glowstick-optional event include Erol Alkan, Martyn, the Chemical Brothers, Richie Hawtin, and our current cover star Flying Lotus.
And now, for some fist-pumping action…
MICHEL CLEIS, "LITORAL"
A secret weapon from the star of Luciano's Cadenza label and the man who gave us "La Mezcla" last summer. This is the perfect Balearic party tune that captures the spirit of dancing under the stars. Michel kindly played my birthday party in ibiza in July!
–
TENSNAKE, "COMA CAT (ROUND TABLE KNIGHTS REMIX)"
The sleeper of the year from this hotly-tipped new German producer now looks set to be one of the biggest hits of the fall. You'll never get the riff out of your head!
–
MARCO CAROLA, "BLOODY CLASH"
Nobody impressed me more in Ibiza this summer than the man from Napoli. He has the techno and the funk! Killer groove that I featured on this year's Wonderland compilation.
–
TONG & SPOON, "MUCHNESS (KINK REMIX)"
Kink is a major new talent from Romania. I was so happy when I got this remix back. Pure Strictly Rhythm style early '90s beats with the Tong & Spoon bass bobble madness!
–
KAISERDISCO, "AGUAJA"
Another major underground tune this summer from Hamburg's new electronic stars. A carnival on the dancefloor!