"Some so-called 'minimal music' is all boarded up," says Razen co-founders Brecht Ameel and Kim Delcour. "What we want to do is the contrary: leave everything open, and tap into a maximal sense of receptivity."
The blissed-out multi-instrumentalists are backed by a new band member (serpent player Berlinde Deman) and heady cleanup hitter (Cristal Baschet / glass harmonica groove rider Thomas Bloch) on this week's Blue Rot LP, their second deep listening detour for Hands In The Dark. Stream it in full a few days before its physical drop below, right alongside Ameel and Delcour's complete track-by-track breakdown….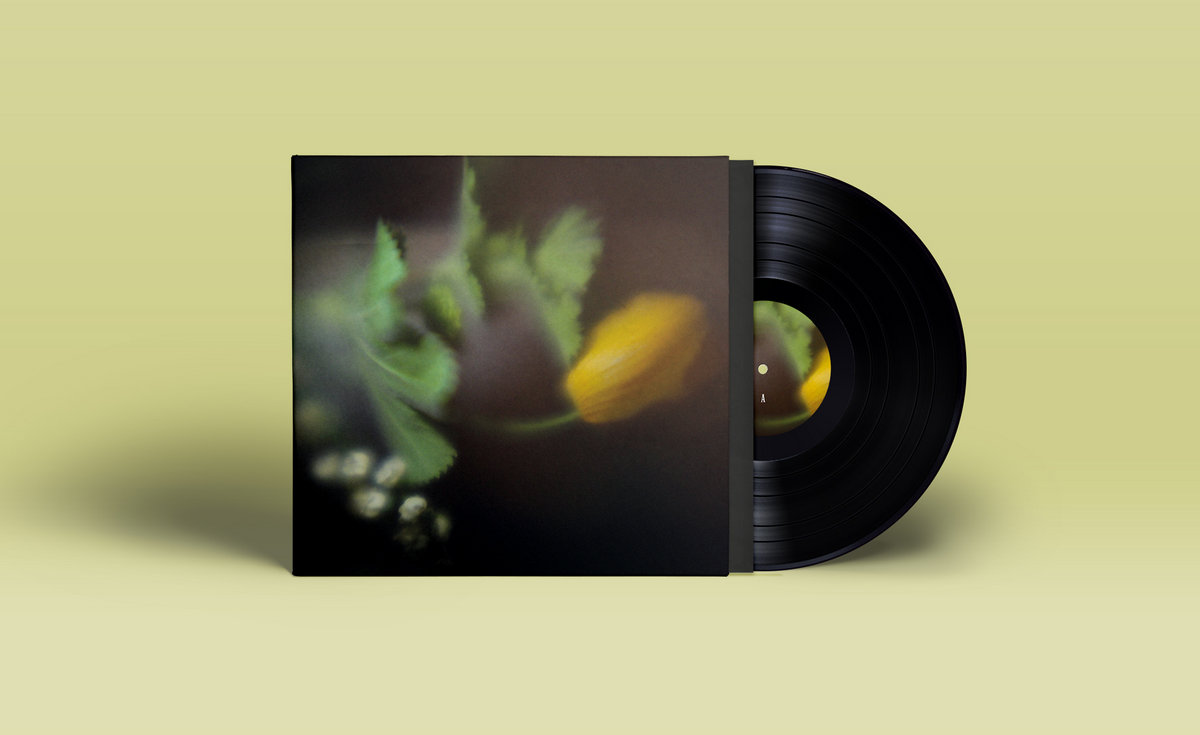 "BLUE ROT (1ST)"
A long fade-in, a slow opening of the curtains, a sort of overture that works as an introduction of the setting for this album and its musicians. Kim is first, Brecht enters around 20 seconds, Thomas Bloch at 40 seconds, and Berlinde Deman is around the one minute mark.
In contrast to the Robot Brujo album, on which we wanted to project a vast canvas in time and scope, the setting here is domestic, intimate, claustrophobic — a single room and a single person in it.
The first image we had in mind for Blue Rot – and it's still the main image we refer to between the two of us – is that of a solitary figure near a fireplace. There is a beautiful and somewhat hidden surprise moment at the end of this tune, when vocals and the glass harmonica are suddenly in collision. Try on your headphones.
"BLUE ROT (2ND)"
The second track deals with the absence of tension and aggression, and rationality and calculation.
Lingering in the background is the aftermath of a disruptive daydream — a moment when the nature of reality and experience is being questioned – the displace-ability of experience.
It also projects a still life turning to a colder season, a slow passage into less comfort.
"BLUE ROT (3RD)"
The track with the most dirt clinging to it. Colours have turned saturated and sepia to the extent they feel oily, liquefied. Walls are slowly dripping and melting away; the amorphous inside of the room develops sores and itches impossible to scratch.
A sense of decadence is present: decadent as 'before rot', a wrongly timed end of things.
"BLUE ROT (4TH)"
The center of gravity on this album. The track during which any sense of place and time is disappearing — a rug that is slowly and steadily being pulled from under your feet.
The two-tone recorder theme gives the music a deep sense of desolation. It's a long and slow repetitive sigh, equally a sign of decadence and letting go.
Someone might refer to this music as 'minimalism'; we say it's minimalism by intuition, not by measurement. A totally intuitive way of making music together.
"BLUE ROT (5TH)"
In a musical sense, this is the most active track, with interactions and dialogue, and interplay between the chalumeau and serpent, and glass harmonica and treated harmonium. We're happy with the playfulness here — the plain delights of natural music making.
There is a fade-out; the curtains close on this track. You could say it's the 'end titles'. They reveal a troubled wakefulness, as in a sudden realization that the day in front of you is so slow-moving it's endless.