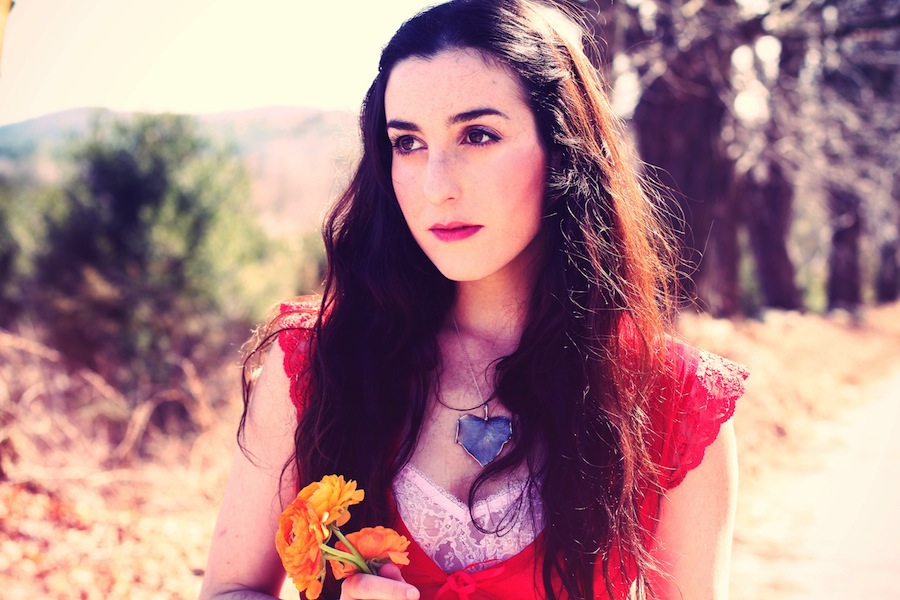 Recording Under the Influence is a recurring self-titled feature where we ask artists to ignore their most obvious musical inspirations for a minute and share what really went into the making of a particular record. This week: Marissa Nadler, who recently released her fifth proper LP–a self-titled effort that pushes her road-weathered storytelling to the fore more than ever before–through the singer's own Box of Cedar imprint… 
1. Traveling/Touring/Leaving Town/Escapism/Recreation
For the better part of a decade, I haven't really stayed in one place. Lots of touring and lots of moving around. I think the act of leaving both places and people influenced the subject matter of this record quite strongly. I couldn't stay in a relationship and I couldn't stay in the same state for very long. I think around the time of this record, I finally got over my wanderlust a little and started to reflect on it. I write a lot about "leaving" and the regret and mixed feelings I have about it.
2. Hibernation
Even though I have moved around a lot, I am very solitary once I get to a place. Many of the songs, especially "In Your Lair Bear" and "Wind Up Doll," have to do with hermeticism and the loneliness associated with it.
3. Reading
The best book I read around the time of writing the record was Gilead by Marilynne Robinson. I generally try to read a lot and strive for the kind of craft in songwriting that writers have. My brother is a novelist and has always really inspired me with his worth ethic. I definitely believe in directness of emotion and getting your point across. I like songs to tell a story just the way that my favorite books do.
4. Love, and Sometimes Heartbreak
There are a lot of love songs on this record and a lot of heartbreak songs. Love, to me, is the best muse for making art. There is a relationship detailed in every song on the record. "The Sun Always Reminds Me Of You," for instance, is about being so heartbroken over a breakup that you can't even walk outside without being debilitated by loneliness. "Mr. John Lee Revisited" is very much about getting over it and moving on. "Wedding," on the other hand, is a purely romantic song with no dark cloud.
4. Independence
This record truly was independent from start to finish. I started my own label and broke free of a lot of things. The process of launching a fan funding campaign [on Kickstarter], making things by hand, starting my own record label, etc., influenced the record in that I put everything I had into it. I think the record has a lot of life into it because I felt like I put every last ounce of me into it.
5. Saloons and Cowboy Songs
Growing up in the Northeast, I really didn't have much exposure to "country" music other than people saying they didn't like it. I didn't discover Tammy Wynette's voice, for instance, until last year. The sorrow in her voice really connected to me. One of my best friends is a music writer for my city's newspaper. He started making me mixes with Connie Francis and Loretta [Lynn] and countless other singers I hadn't discovered yet. I have really found a connection with the direct, unpretentious writing in this genre. I am not talking about the stuff you hear on the big time radio. I really connect with the older stuff that doesn't have any slick production. Songs about death and heartbreak, cheating and gambling, and drinking and sex have always appealed to me and I feel like I have uncovered the motherload with my newfound appreciation for old school country music.