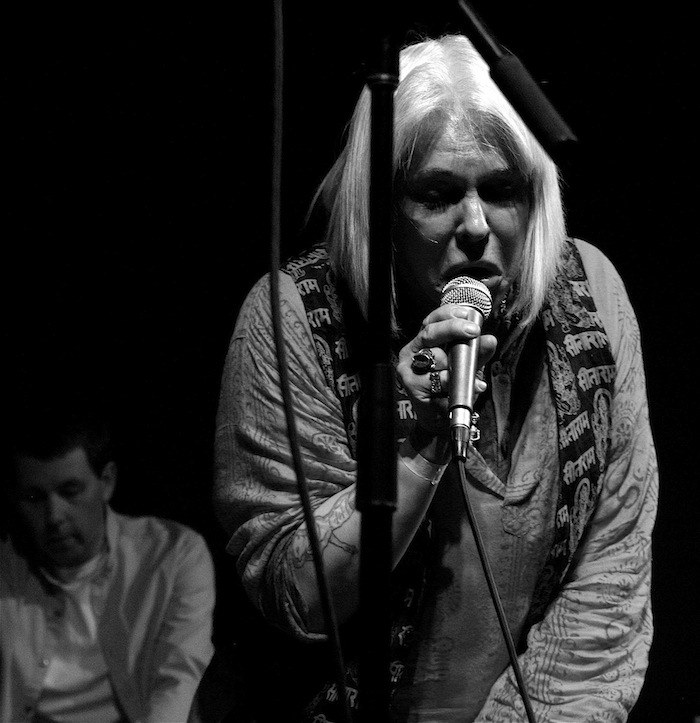 Words and Photos by Andrew Parks
"Is this one of those things," wrote Cameron Cook in self-titled's Twitter feed, "where everyone faints and pukes and stuff because it's like, too intense?"
God, we hope not. Disjointed waves of dark-ambient deviance are fine and all, but fainting before the end of Throbbing Gristle's first set at Brooklyn's Masonic Temple–their first NYC-area show since forming in 1975? That's just wrong; albeit totally understandable, as the band's live soundtrack to Derek Jarman's hour-long In the Shadow of the Sun film pushed our limits harder than My Bloody Valentine's slabs of shoegaze did last year. Both visually (Jarman's abstract Super-8 shots looked like his interpretation of the term "apocalypse now") and sonically (picture a sparring session between the gnarled noise of Wolf Eyes and the subterranean techno of Basic Channel), especially a point near the end that made our head cold feel like the exploding dome scene in Scanners.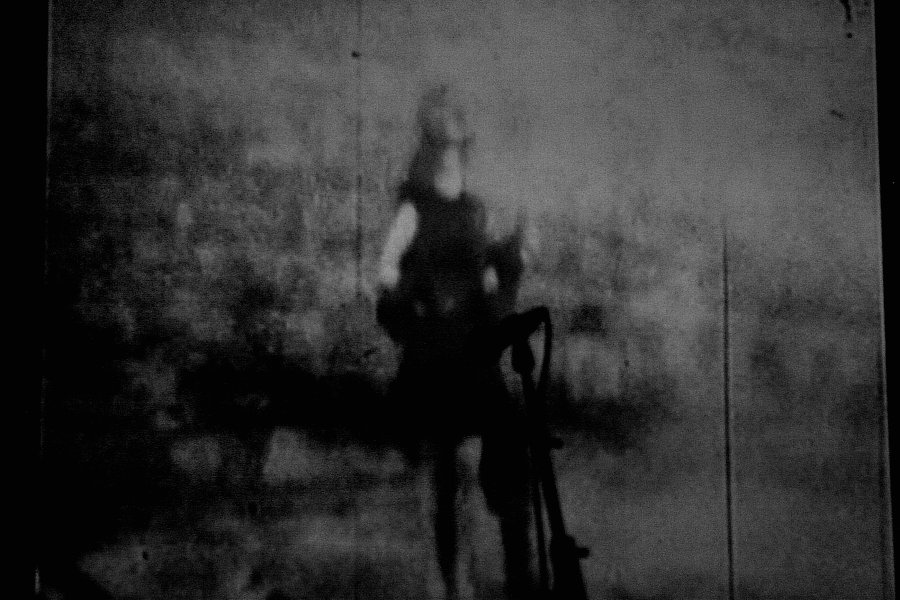 As for the career overview cuts that came two hours later, they started with a drawn-out version of "Very Friendly." The spoken word piece casts the carefully-reconstructed tale of Edward Evans–the fifth and final victim of the "Moors murders"–against a score that we can only describe as slowcore-gone-hardcore. Some heavy stuff, in other words. Aside from some quieter moments, punctuated by the breezy cornet playing of Cosey Fanni Tutti and the splintered samples and beats of Chris Carter and Peter "Sleazy" Christopherson, things pretty much stayed that way–ominous and oppressive, from a hazy "Hamburger Lady" to a minimal industrial climax that drove the sold-out room's black clad EBM fans absolutely mad.
About the crowd, actually: Thursday's show reminded us a lot of the time we saw Nitzer Ebb a few years back. Meaning a mix between musical tourists who want to see "just how fucked up Throbbing Gristle is" and the kind of TG cultists who gazed at Genesis P-Orridge as if she were the Second Coming. Of what we don't know. But for 60 minutes there, we lost ourselves. And we enjoyed it so much we're probably going to see the group again tonight at Le Poisson Rouge. Speaking of, go here and enter "GENESIS" as your code if you'd like a combo ticket with the Juan MacLean that essentially costs the same as last night's TG gig did on its own.
Now, for some more photos and video …