Sunn O))) have revealed plans for two new records this year. Up first in April: Life Metal, a two-week, straight-to-tape session with Steve Albini featuring guitarist/bassist Tim Midyett (Silkworm, Bottomless Pit, Mint Mile), cellist/singer Hildur Guðnadóttir, and composer Anthony Pateras.
"It was an incredible experience working with him," guitarist Greg Anderson said in a recent musicOMH interview. "The last few Sunn O))) records have been done in a way that was really time-consuming and the approach to recording was very different. It was a lot of sound design, layers and instrumentation to create the final piece of music. This time, we had a completely different way of doing it…. There's very minimal overdubs on this new recording. Everything was played live by the band, and it really forced, or moved us in a direction that was very different to the past."
He continued, "We basically went in there in the middle of July and got out of there at the end of July with the finished record…. It was cool; it really made you commit to decisions in a different way and it really upped our game as far as the live performance goes—trying to get everything to sound good as a band in the same room on tape."
The band's Albini recordings were so productive, in fact, that Anderson and Sunn O))) co-founder Stephen O'Malley produced a second "more meditative LP" at the same time with Midyett, Guðnadóttir, and their longtime collaborator Tos Nieuwenhuizen. Pyroclasts is set to drop sometime this fall, right around a second round of European and U.S. tour dates.
In the meantime, here's what you can expect from Sunn O))) this spring, along with a special Life Metal sampler….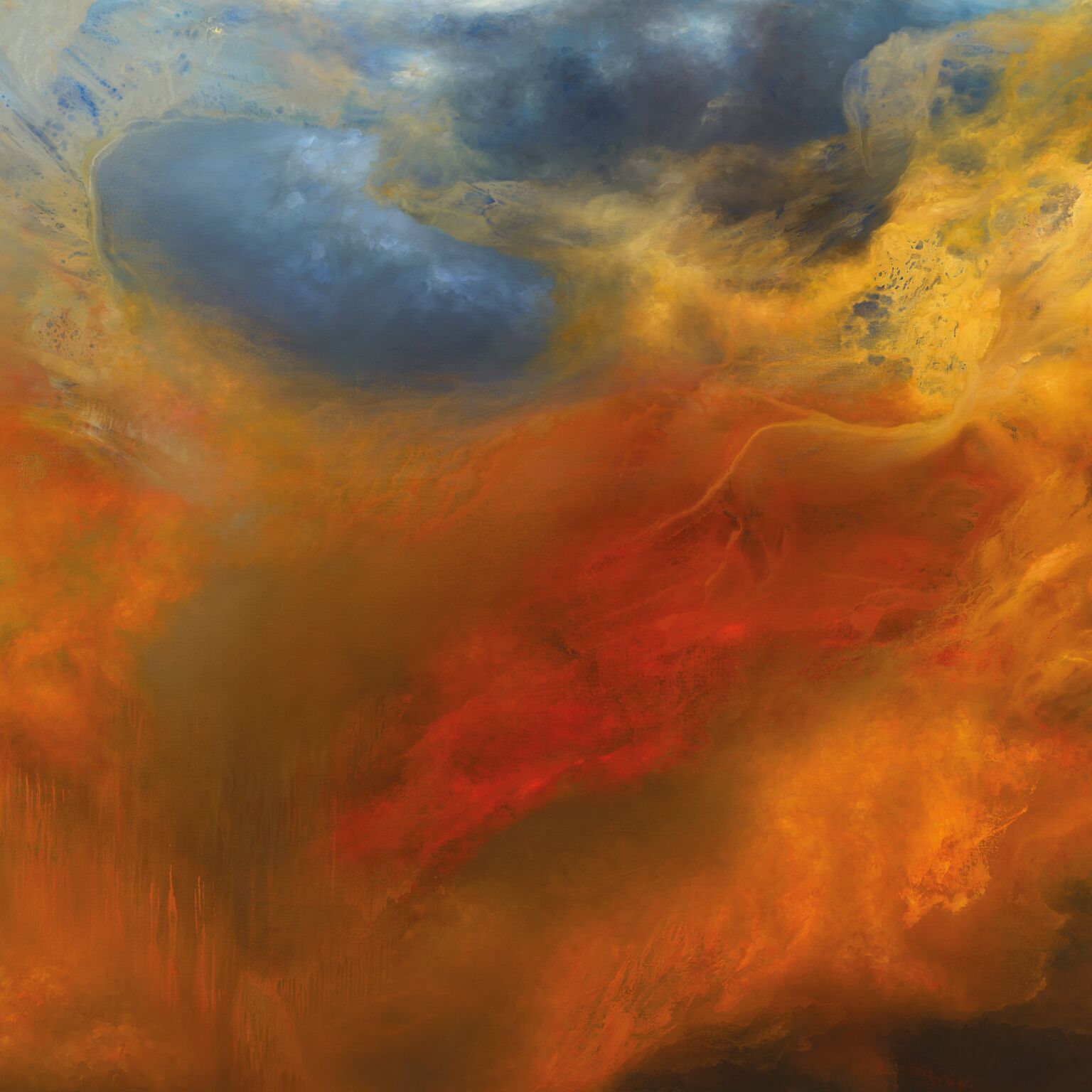 Sunn O)))
Life Metal
(Southern Lord, April 2019)
1. Between Sleipnir's Breaths
2. Troubled Air
3. Aurora
4. Novae
Sunn O))) tour dates:
2/28 Frankfurt, DE – Mousonturm
3/1 Graz, AT – Elevate Festival / Orpheum °~
3/2 Prague, CZ – Divadlo Archa °
3/3 Hamburg, DE – Kampnagel K6 °
3/4 Amsterdam, NL – Paradiso °
3/6 Lyon, FR – L'Epicerie Moderne ÷
3/7 Nancy, FR – L'Autre Canal ÷
3/8 Dijon, FR – La Vapeur ÷
3/9 Rouen, FR – QuasaRites Day/Le 106
3/11 Tours, FR – Le Temps Machine §
3/12 Nantes, FR – Stereolux §
3/13 La Rochelle, FR – La Sirene §
3/14 Bordeaux, FR – Le Rocher de Palmer §
4/17 Cleveland, OH – The Agora Theatre #
4/18 Detroit, MI – Masonic Temple #
4/19 Chicago, IL – Rockefeller Chapel #
4/20 Pelham, TN – The Caverns #
4/24 Philadelphia, PA – Underground Arts #
4/25 Brooklyn, NY – Brooklyn Steel #
4/26 New Haven, CT – College Street Music Hall #
4/28 Washington, DC – The Howard Theatre #

° with Puce Mary
÷ with Golem Mecanique
§ with France
~ with Robin Fox
# with Papa M