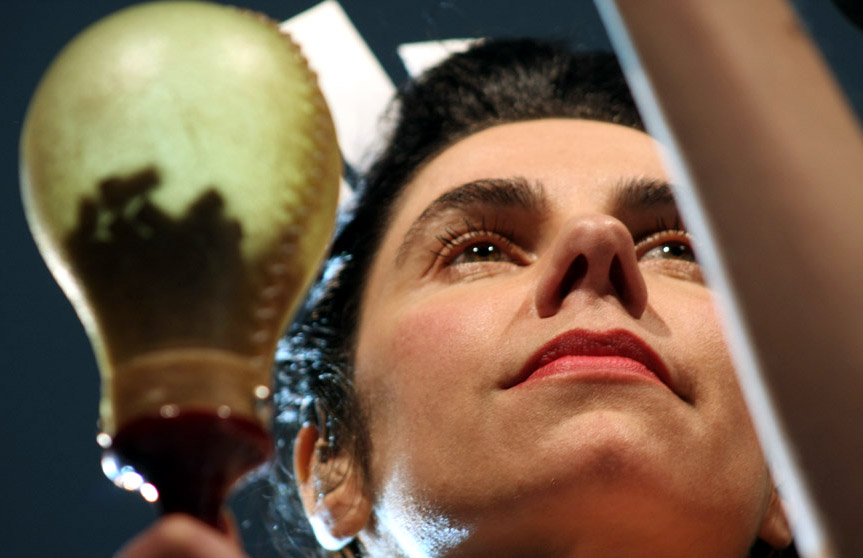 [Lead photo by Robert Loerzel]
Lizz Kannenberg, self-titled's tireless SXSW correspondent, high-tailed it back to Chicago on Saturday night, which left us with one little problem: making sure the fest's final night was covered. Lucky for us, Kannenberg's Windy City compatriot, Neph Basedow, was willing to step in and snap shots/write about her three favorite acts from SXSW's midnight hour …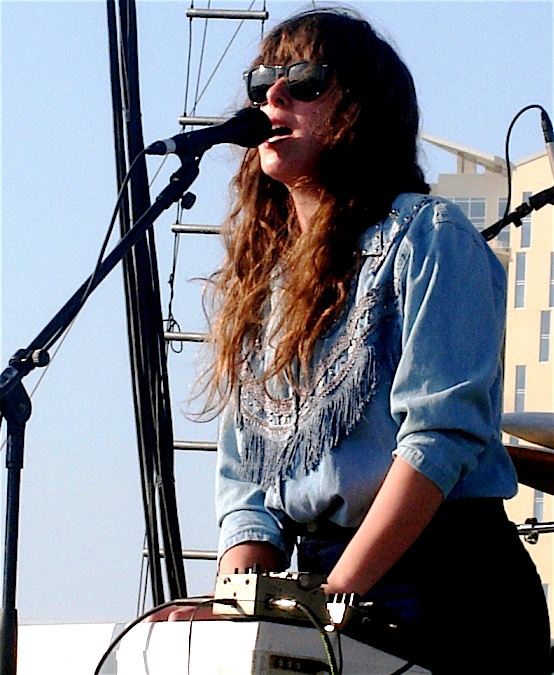 BEACH HOUSE
Skies were clear and the sun was shining in its high noon spot as Beach House took the stage at Auditorium Shores on Saturday afternoon.  Dressed accordingly in a fringed denim shirt and sunglasses, singer Victoria Legrand led the group through key cuts from their sophomore album, Devotion, including "Gila," "Wedding Bell" and "Heart of Chambers." All of which relied heavily on reverb-doused riffs, synthesized organ stabs and drum machine beats (as backed by a live time-keeper who mostly stuck to brushed percussion patterns). Not to mention Beach House's most captivating coup de grâce–Legrand's deep, breathy vocals. During the set, she humbly acknowledged the honor of sharing a bill with bigger acts like Erykah Badu and Explosions in the Sky, but such modesty was unnecessary–Beach House appeared capable and comfortable on stage, delivering a stellar performance.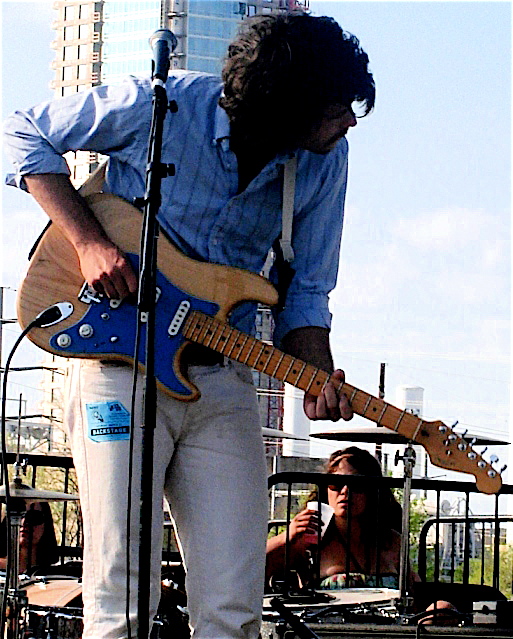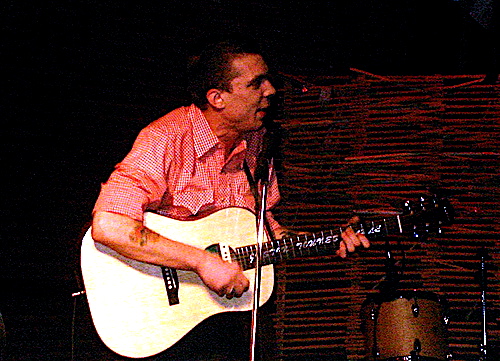 JUSTIN TOWNES EARLE

Red Eye Fly was already at capacity as I squeezed into the Bloodshot Records showcase late Saturday night to see rockabilly throwback, Justin Townes Earle (who I later crowned "Most Charming Musician of SXSW"). Earle, who hails from Nashville, TN, was accompanied by a multi-instrumentalist–juggling the mandolin, harmonica, and banjo–as he flaunted his finger-picking skills and ragtime sound. Charming an energetic and attentive crowd with songs from his latest release, Midnight At the Movies, Earle delivered charismatic between-song banter and performed such covers as a greased-up version of the Replacements' "Can't Hardly Wait."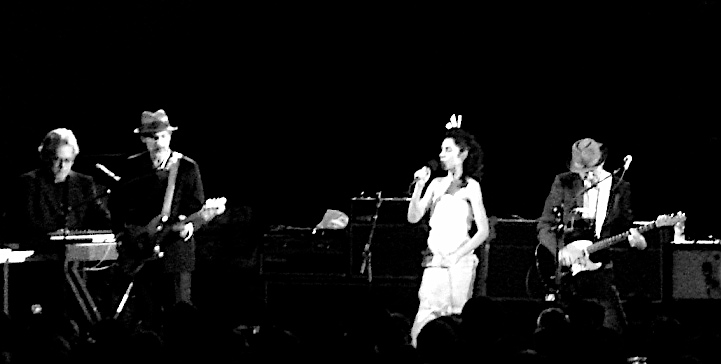 PJ HARVEY & JOHN PARISH
PJ Harvey and John Parish performed an outdoor show at Stubb's Saturday evening, closing SXSW's last night with such new A Woman A Man Walked By material as "Pig Will Not" and familiar PJ tunes like "Civil War Correspondent" and crowd favorite, "Taut," thrown into the mix for good measure. As the singer pointed out, it was not only Harvey's first appearance at SXSW; it was her first time performing on an Austin stage period. Judging by the lively response she received from the sold-out audience, I wouldn't be surprised if she was back soon enough.
The Setlist:
Black Hearted Love
16 15 14
Urn
Civil War
The Soldier
Taut
Leaving California
A Woman a Man/Crow
Cracks
Pig
Encore:
April