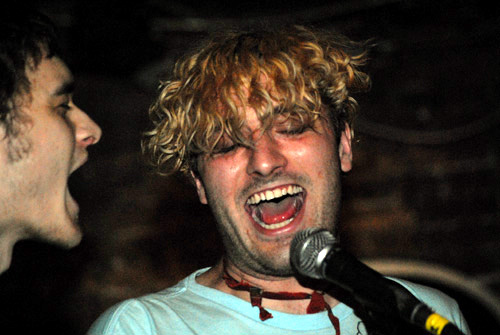 Photos/Text by Lizz Kannenberg
The Artist: A Toronto-based fivesome that brings its art-damaged prog rock to life through Frankenstein-ish instruments and lots of duct tape.
Their Latest Release: Black Square (We Are Busy Bodies, 2009)
The Set in a Few Sentences: Even synth dorks and music school dropouts had trouble identifying all of DD/MM/YYYY's bizarre gear, which included broken cymbals and a toy harp. It's no surprise the group's set was also difficult to decipher amid swells of angular drone tones and walls of plucky math rock.
And a Letter Grade: B+
More photos and an animated music video after the jump …