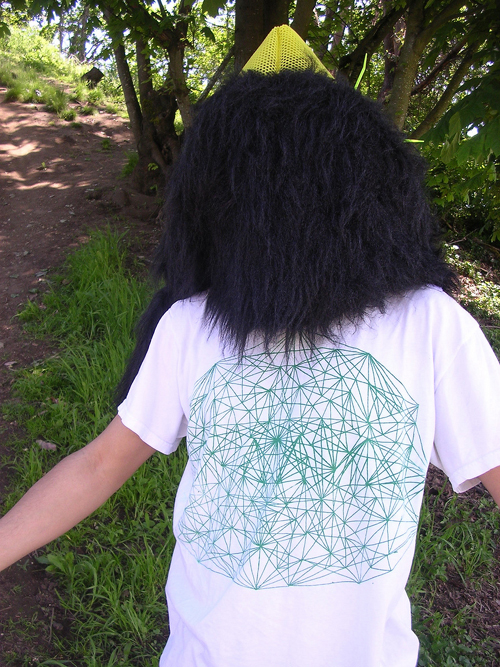 [Photo by Sarah Meadows]
The first time we witnessed a White Rainbow set was completely by accident. After showing up early to Atlas Sound's first full band show (rounded out by White Rainbow and members of Valet and Nudge), we immediately bypassed the Music Hall of Williamsburg's downstairs bar and followed Adam Forkner's debilitating drone tones like they were the work of a riff-raking snake charmer. Since many White Rainbow performances–including the one below–play out like one psych-damaged piece, we couldn't help but stare at the guy as he piled on layers and loops with his guitar and a slew of effects pedals.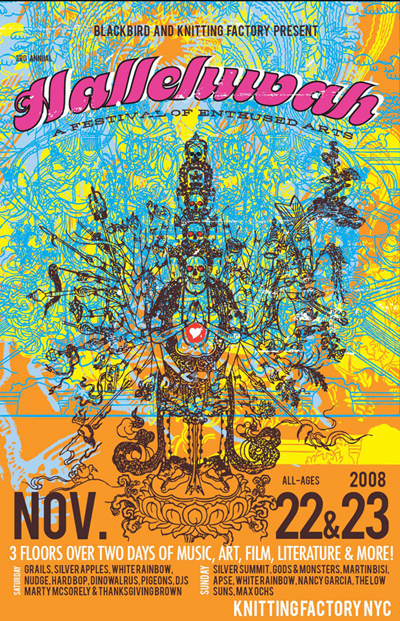 In celebration of Forkner's forthcoming full-length (New Clouds, out on October 19 through Kranky), we've uncovered his contribution to the third annual Halleluwah Festival, nearly 37 minutes of living, breathing ambient bliss. If you like what you hear, be sure to show up to this Sunday's Pool Party, since White Rainbow will be sparking the Deerhunter portion of the "round robin" show with No Age and Dan Deacon.
And now, it's time to tune in and mute everything else out…
[audio:http://www.self-titledmag.com/wp-content/uploads/audio5/Halleluwah%20III%2011.22.08.mp3]
White Rainbow, Live From Halleluwah III, 11.22.08