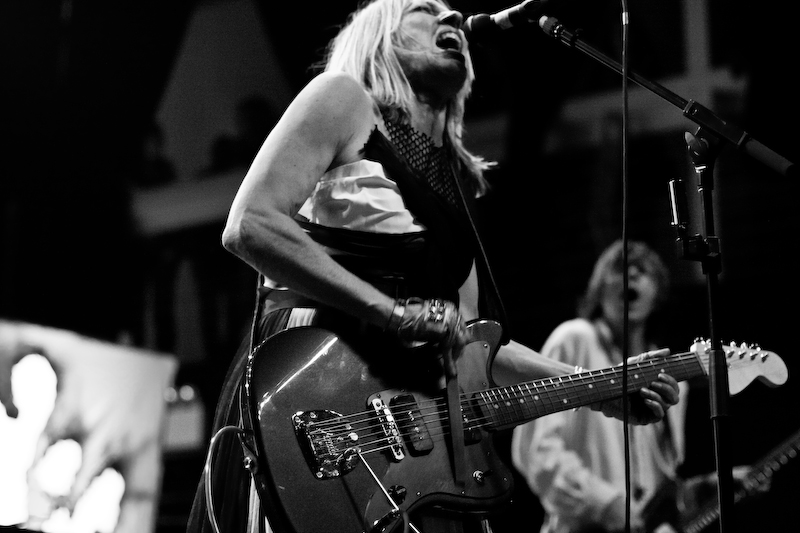 Photo by Aaron Richter
As first reported on Spin.com, Thurston Moore and Kim Gordon have split up after 30 years of playing in Sonic Youth and a 27-year marriage that many believed was one of rock's most stable relationships. A statement from their current label, Matador Records, reads as follows:
Musicians Kim Gordon and Thurston Moore, married in 1984, are announcing they have separated. Sonic Youth, with both Kim and Thurston involved, will proceed with its South American tour dates in November. Plans beyond that tour are uncertain. The couple has requested respect for their personal privacy and does not wish to issue further comment.