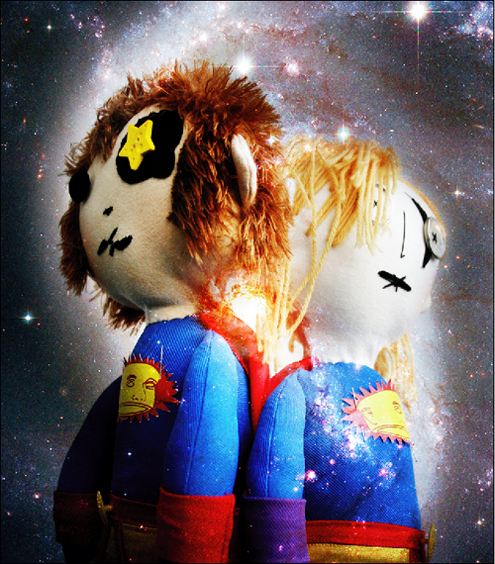 Judged solely by their stark and stirring techno sets, Michael Mayer and Superpitcher aren't exactly the types you'd expect to form a 'fun-loving duo.' Yet here they are, going so far as to construct comic book sleeves and sloppily-stitched puppets (see above) for their oft-surprising Supermayer project. To say we're psyched about the pair's appearance at the last night of Été D'Amour's Santos residency would be a severe understatement. After all, we're a HUGE fan of Superpitcher alone–both his original tracks (the piano stabs, steady beat and sweeping strings of "Happiness" have yanked a couple emo-tastic tears from us before) and his rather deep DJ sets.
Anyway, we've managed to wrangle a couple pairs of tickets for self-titled readers who'd like to join us tonight. Find out how you can win them after the jump …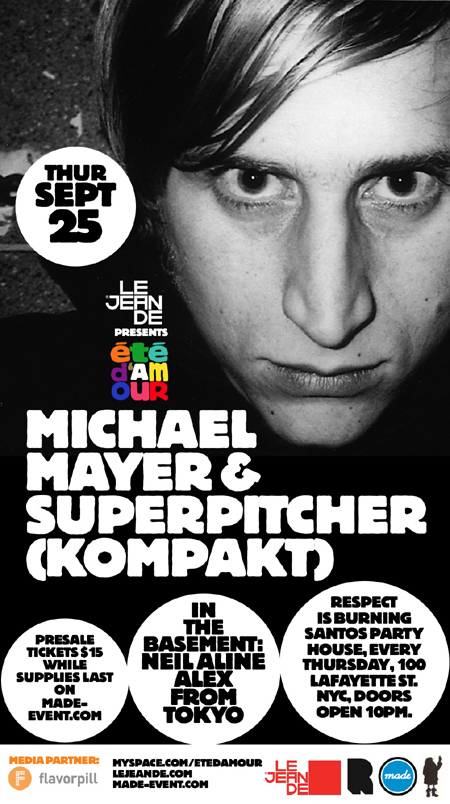 The path to free Superpitcher/Michael Mayer tickets is simple: In the spirit of Supermayer, tell us who your favorite superhero is and why in a couple sentences. The best responses win.
For more music from all of the above, check out these links: