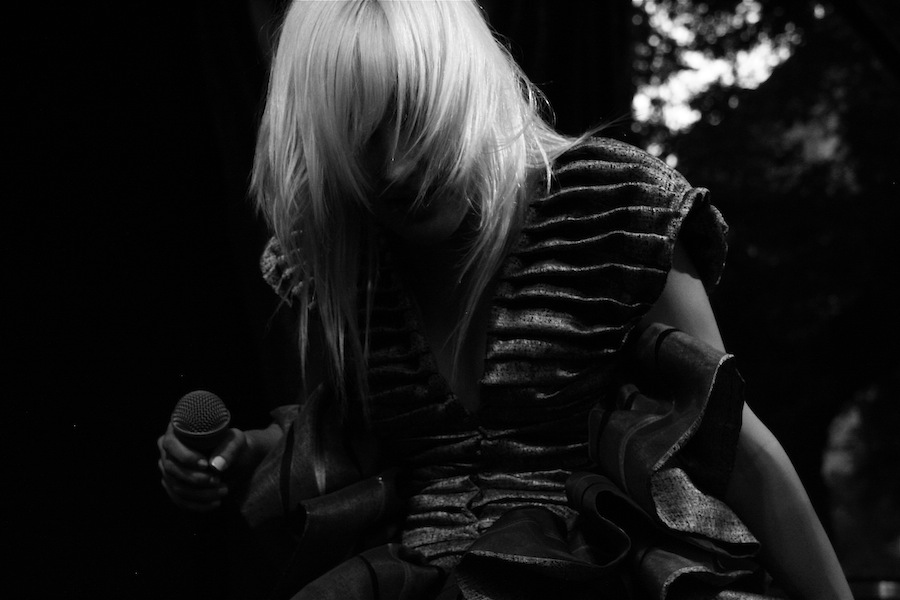 Words and Photos by Andrew Parks
If you could make it past the kill joy closing of Fleet Foxes–seriously dudes, no one cares that Dizzee Rascal dissed your MOR folk music a few years ago–the second day of Pitchfork's annual festival was rife with artists reinventing their studio sound for the stage. That goes for everything from the feel-good Grateful Dead-isms of Woods to the muscular synth-pop of Cold Cave, which finally saw frontman Wesley Eisold relishing his frontman role with the same sense of confidence and pressure-cooked aggression that he once had in the hardcore band Give Up the Ghost.
The only letdown of the day? Watching DJ Shadow struggle to project the live visuals of his ambitious "Shadowsphere" show in broad daylight. Some advice for Pitchfork's promoters: don't make a sample-chopping, crowd-pleasing legend in a Death Star globe play before a band that's best heard in coffee shops and the main stage of Bonnaroo.