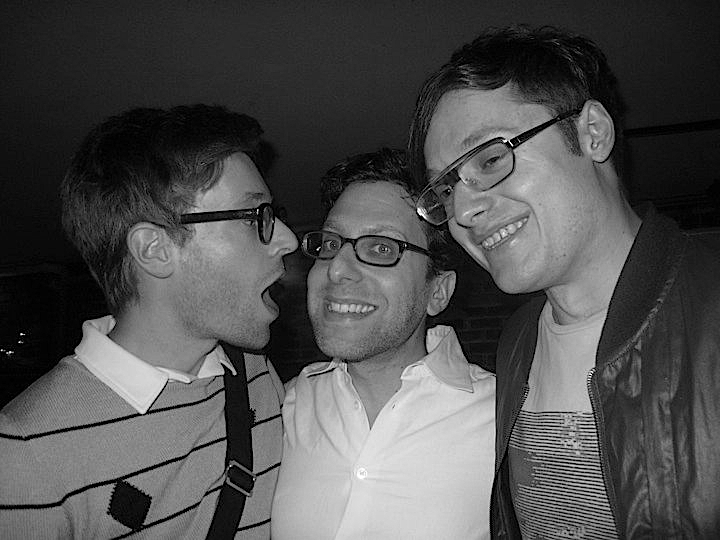 While we all stand by every single issue of self-titled, our office is often a battlefield full of bitching and several variations of "how could you like that crap?" The following year-end lists should give you a good idea of who's blasting what at any given time.
As a side note, we'd like to thank everyone who's supported self-titled this year, from the readers of our daily site and magazine to our tireless stable of contributors. All of your hard work and repeat visits will be worth it in the end–no, really–as our coverage continues to grow and we head into our busiest year yet…
Editor/Publisher, Andrew Parks:
Swans, My Father Will Guide Me Up a Rope to the Sky
Actress, Splaszh
Ariel Pink's Haunted Graffiti, Before Today
Salem, King Night
Flying Lotus, Cosmogramma
Caribou, Swim
These New Puritans, Hidden
Matthew Dear, Black City
Mount Kimbie, Crooks & Lovers
Emeralds, Does It Look Like I'm Here?
Also in heavy rotation: Gonjasufi, Nachtmystium, Altar Eagle, killer reissues from Minimal Wave, Now Again, and Finder's Keepers, Night Slugs' singles compilation, ceo, Forest Swords, Wild Nothing, Darkstar, Four Tet, Gold Panda, Dum Dum Girls, John Roberts, Demdike Stare, Superpitcher, Crocodiles, Beach House, Blondes, Zola Jesus, Liars, Toro Y Moi, Jatoma, Pantha Du Prince, Liars, Solar Bears, Oneohtrix Point Never, Triptykon, Aloe Blacc, Dylan Ettinger, The Fall, Teebs, Barn Owl, Golden Triangle, Moon Duo, Owen Pallett, Les Savy Fav, Twin Shadow, Tamaryn, Shackleton, Yeasayer, Pariah, Frank (Just Frank), Lone, Kylesa, Lorn, Sam Amidon…
Already digging from 2011: Martial Canterel, Cut Copy, Demdike Stare's 3-CD set, Ducktails, Tim Hecker, Belong
–
Art Director/Senior Editor, Aaron Richter:
Kanye West
The-Dream
Harlem
LCD Soundsystem
Big Boi
Drake
Swans
Sleigh Bells
The Drums
Actress
–
Managing Editor, Arye Dworken:
Hot Chip, One Life Stand
Local Natives, Gorilla Manor
Frightened Rabbit, The Winter of Mixed Drinks
Robyn, Body Talk
Yeasayer, Odd Blood
Gayngs, Relayted
Future Islands, In Evening Air
Beach House, Teen Dream
Linkin Park, A Thousand Suns
Vampire Weekend, Contra