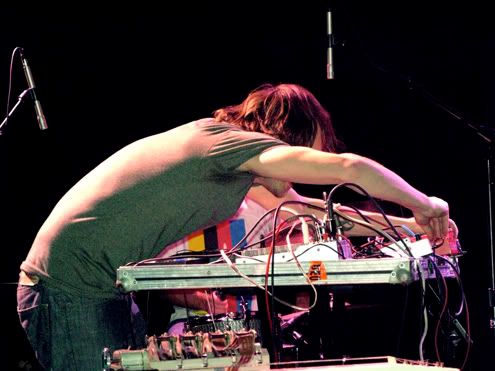 Text/Photos by Aaron Richter
You know you've got something great going on when you can upstage a band as great as Holy Fuck. Brooklyn-based trio A Place To Bury Strangers did just that–on this final stop in the two bands' recent tour together–by cranking their amps to an uncomfortably high volume, so loud we couldn't look away for a second. Which isn't to say that Holy Fuck gobbled a dick. Strangers were just so damn good. Sorry we don't have any photos but the place was just packed for them, obstructing any chance of a decent shot.
Also of note: Someone who looked exactly like Bob Balaban was taking photos of Holy Fuck on his cell phone, Broseph to our right with a puka-shell necklace nodded off after a strong hit of pot, and Asian Broseph to our left was selling baggies of white stuff (we're guessing Elmer's Glue) out of his satchel. Full review after the jump …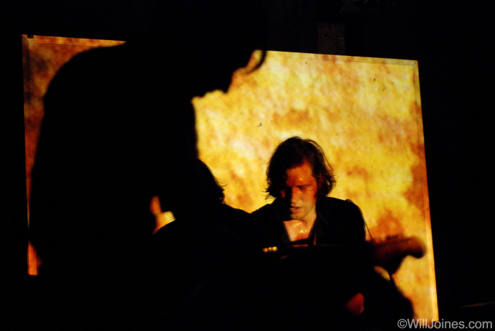 A Place To Bury Strangers
Last two songs, oh wow
so loud, our ears were bleeding
where is the merch booth?
Holy Fuck
Love their groovy ways
sign 'em up for Bonnaroo
pass the J our way.