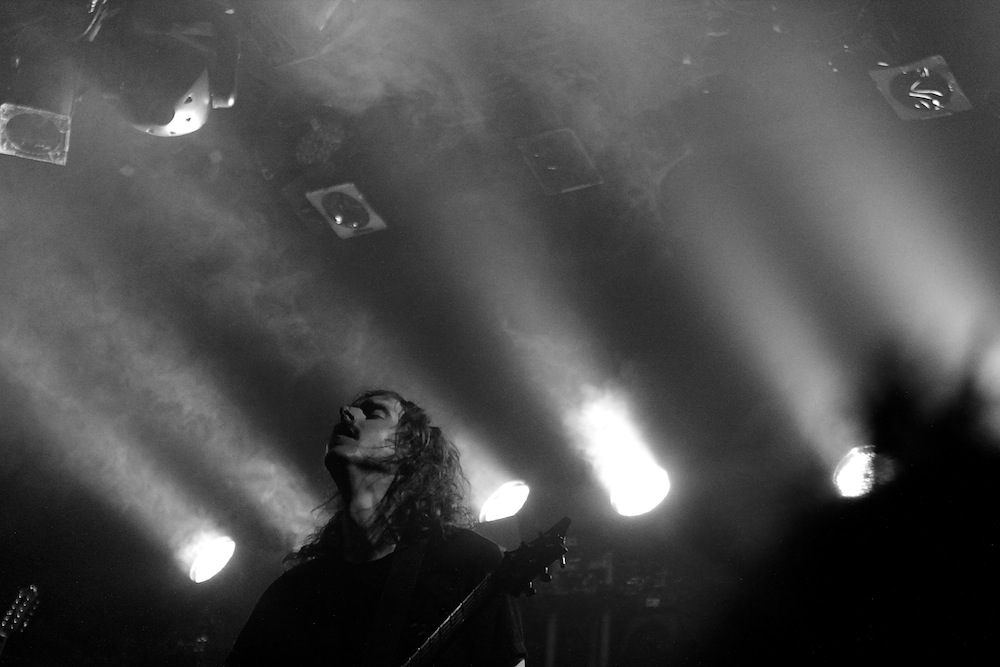 Two of Sweden's top underground metal bands–Opeth and their old buddies Katatonia–played a rare intimate bill at Brooklyn's Music Hall of Williamsburg Monday night, reminding us of a couple key things:
1. Katatonia's come a long way since their classic Brave Murder Day album; who knew they were this poppy?
2. Opeth frontman Mikael Ã…kerfeldt oughta moonlight as a stand-up comedian…when he's not hitting every note right on cue and making us wish they played more songs from this period.
Here are our additional notes, limited to one page per act…