Photography NASTASSIA BRÜCKIN
As Allie Crow Buckley gets set to drop her dream weaver debut (Moonlit and Devious) this Friday, we thought we'd ask the singer-songwriter to share a playlist that connects the dots between her classical background and love of everything from mythology to poetry.
"So much of the record was inspired by my travels through these small [Tuscan] villages where the Etruscan people once lived," explains Buckley. "They carved these long winding pathways deep into the earth to be closer to the goddess, or 'mother earth'. It was a heavy zone, and thick with energy — a dark and majestic place."
Buckley's I'd Give You the Moon mixtape is similar in spirit — a collection of "celestial jams" cast in the moody glow of midnight….
DANIEL LANOIS – ICE (ACADIE GOLDTOP EDITION)
This playlist starts with the crystalline world of Daniel Lanois' "Ice," which was played on an Omnichord. I love the meditative quality of this track.
SHARON VAN ETTEN – JUPITER 4
And off to Jupiter we go, with Sharon van Etten's ode to synths.
DOROTHY ASHBY – MOONLIGHT IN VERMONT
A brief stop in the whimsical world of Dorothy Ashby.
LAVENDER DIAMOND – ALL THE STARS
Through the stars we go, as guided by the ethereal voice of Lavender Diamond's Becky Stark.
DECLAN MCKENNA – BE AN ASTRONAUT 
Into the otherworldly realm of Declan McKenna.
WEYES BLOOD – ANDROMEDA
Through the galaxy of Andromeda.
DUNGEN – LEJONET & KULAN
Through the many rooms of Dungen's "Lejonet & Kulan."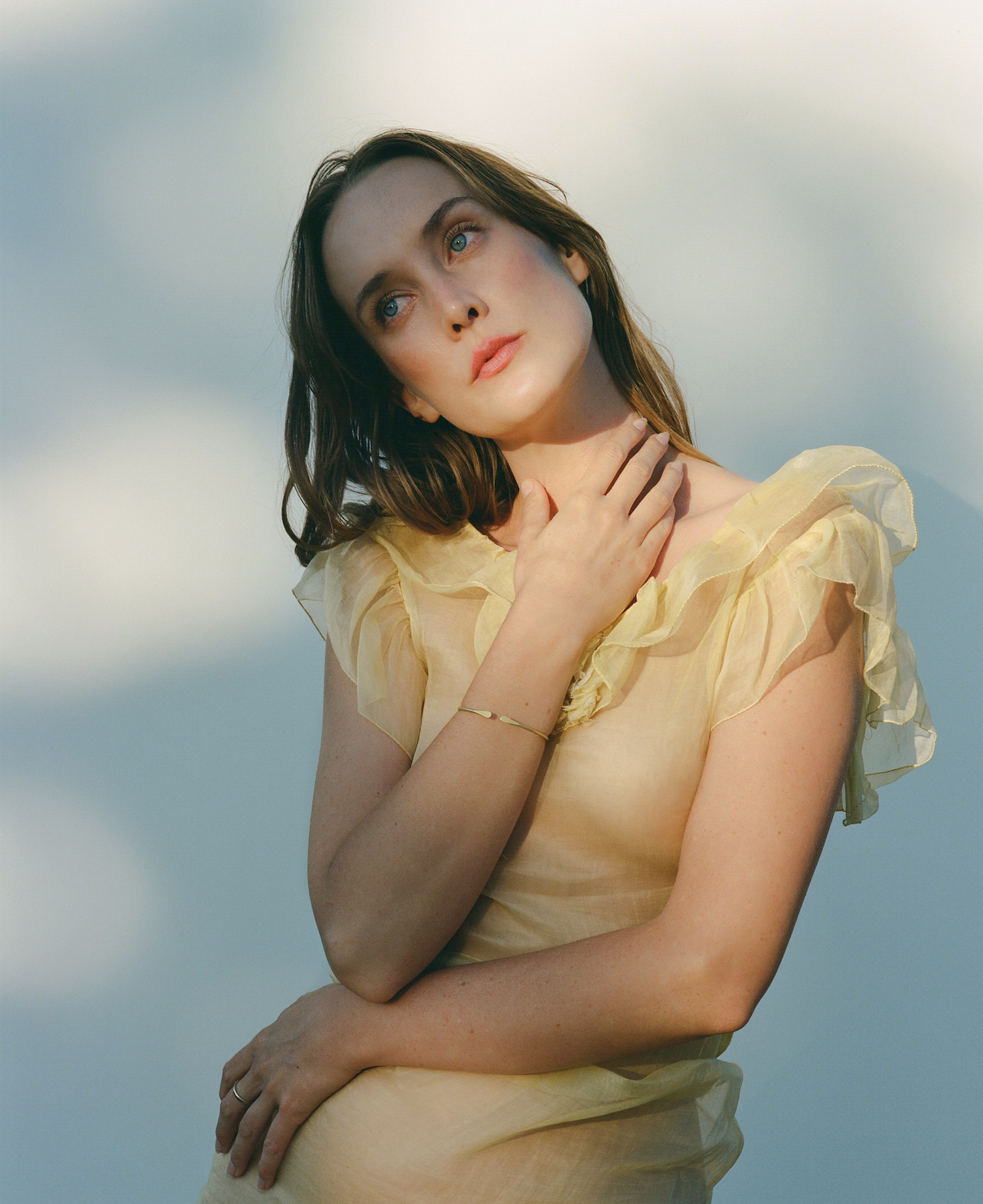 ALLIE CROW BUCKLEY – MOONLIT AND DEVIOUS
Into my very own homage to the celestial world.
BLACK SABBATH – ORCHID
A personal favorite from Black Sabbath.
LOUIS ARMSTRONG – WE HAVE ALL THE TIME IN THE WORLD
A joyful Louis Armstrong tune, bringing us back to earth.
HARRY NILSSON – THE MOONBEAM SONG 
Harry Nilsson's moon lullaby.
ABBA – MY LOVE, MY LIFE
A dreamy number from ABBA's alien Arrival.
THE BEATLES – MR MOONLIGHT 
More songs about moons from Beatles For Sale.
TODD RUNDGREN – BE NICE TO ME
No reference to the cosmos whatsoever. Just couldn't make a playlist without Todd.
JENNY LEWIS – THE VOYAGER
And closing it out with Jenny Lewis' "The Voyager."
FURTHER LISTENING