Photography ANDREW PARKS
It's easy to succumb to a seemingly endless cycle of negativity these days, so we've got just the ticket for taking life down a better path: Andrew W.K.'s Pick-Me-Up Party Playlist, which he describes as follows:
These songs lift me up whenever I listen to them, or even when I just think about them. They have a mystical party power that I've relied on for many years. My love for these songs has only grown over time, and they've helped make my life partier than I ever dreamed it could be.
Check out Andrew's complete rundown below, followed by crucial cuts from his major-keyed back catalogue, which has been going strong since the early '00s, including last year's You're Not Alone LP….
LEE 'SCRATCH' PERRY – SHINE 
Full disclosure: I recorded this track with Mr. Perry, and played bass and keyboard on it. I tried to serve the Upsetter's sonic vision, and I don't know if I even got close to succeeding, but I'm confident that Mr. Perry succeeded in teaching me a great deal. During my weeks working with him on Repentance, he unfolded my mind and refashioned it to his liking. He's a master magician working on many planes simultaneously. Getting to be in his midst was a life-changing and soul-shining experience I'll be forever grateful for.
FUNKADELIC – TALES OF KIDD FUNKADELIC
The title track from an incredible album, this largely instrumental piece of music showcases the dark and stark expanses of late keyboard great Bernie Worrell, and the daring production sensibilities of the incomparable George Clinton, who cleared out the entire universe to make room for what Bernie was doing on his Moog. There's a feeling here that comes across with effortless intensity—textures of a dreamlike, amber-colored, rusty sunset city fantasy and a hard-edged super reality wrapped up into an ever-evolving atmosphere of pure sonic feeling. There's nothing else like this. It's singular.
PARLIAMENT – DR. FUNKENSTEIN
After a superb fake-out intro horny brass lick sets the stage for the most massive bassline drop, even George Clinton had to say, "Woah!" An incredible groove—so deep in the pocket—it comes out the bottom of its own pant leg. Essential music on every level, and beyond.
GUCCI MANE – LEMONADE
The perfect product of producer Bangladesh at the height of his syncopated powers, and Gucci Mane in the depths of his behind-the-beat slurred urgency. Most of all, the unexpected and extremely inspired darkly chromatic thrust of realtime bass playing, brings the song an otherworldly musical dimension it barely can handle, but deeply deserves.
CERRONE – LOVE IN C MINOR
A timeless dance music classic that earns every second of its groundbreaking side-long stretch out. From the opening R-rated champagne conversation to the closing fade, this record is so jam-packed with musical ideas that any one of them could've been split off into its own song. An absolute masterpiece of euphoric mega music ; you can hear the unrestrained joy seeping out of every pulsating throb, as the ethereal and untethered string arrangements threaten to soar off the record entirely, leaving the extraordinarily disciplined drum and guitar chug down on the ground, where the rest of us earth dwellers must dance.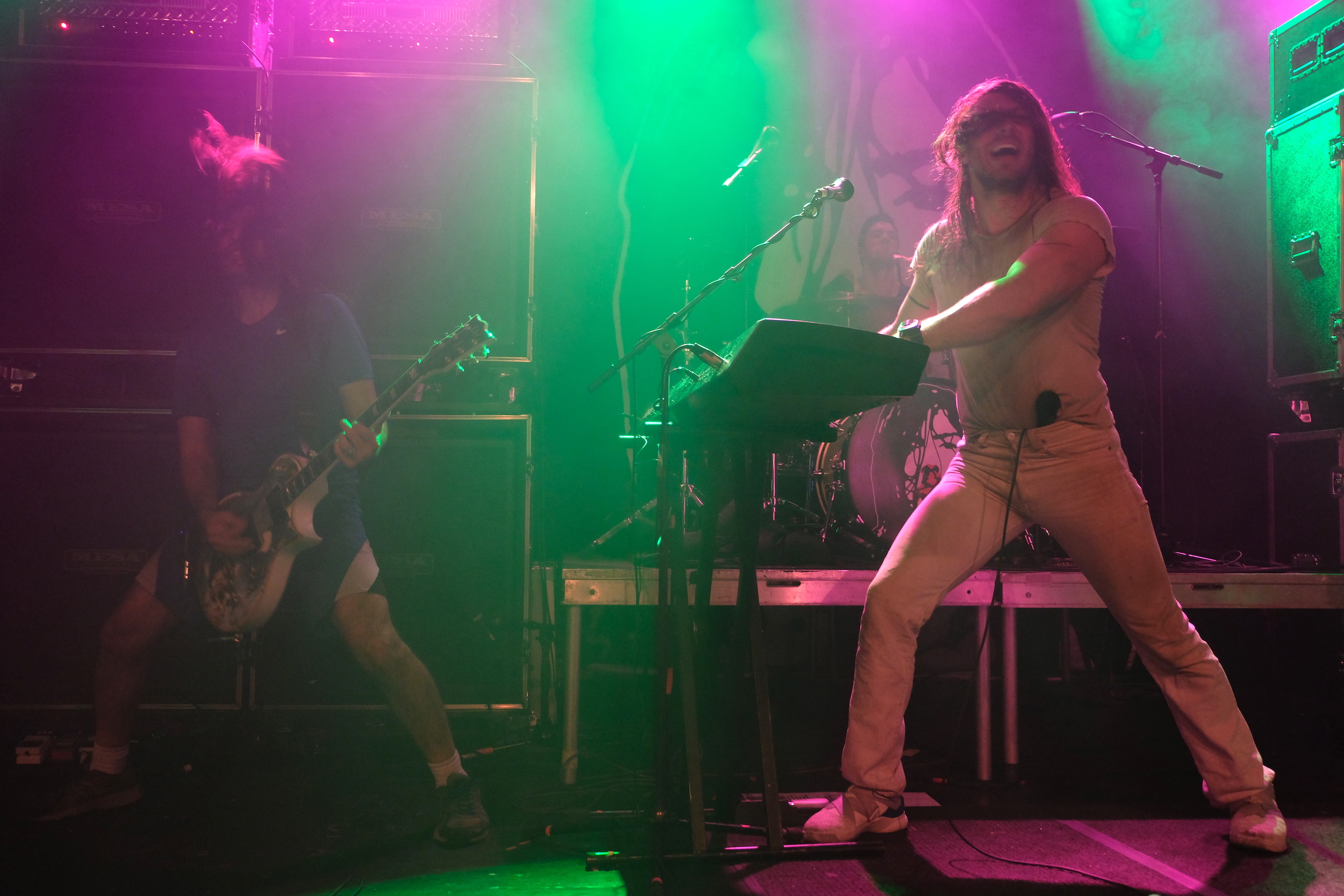 GRATEFUL DEAD – SCARLET BEGONIAS (LIVE)
There are a lot of amazing live recordings of this Grateful Dead standard. I like this one in particular because it has an exceptionally light touch at the start and then storms ahead with a paradoxical combination of blur and focus. The obliteration of the musical ego takes place somewhere in the midst of this listening experience. Very strange music from a deceptively straight ahead American rock group.
BOOTSY COLLINS – WHAT'S A TELEPHONE BILL?
The bass playing is obviously beyond compare, especially the incredible outer space solo that kicks into high-gain overdrive towards the end, but the drumming and vocals are also top-notch throughout. Very grown and sexy music. The perfect way to get into the song that immediately follows….
BOOTSY COLLINS – MUNCHIES FOR YOUR LOVE
Just when you thought it couldn't get heavier and more intimate, Bootsy takes the ultimate funky love vibe and double dips it. There's so much open space in this recording; you can hear your own pulse stretching out as it speeds up towards the euphoric grand finale. This is the kind of music a person makes when they can do anything and everything they want, without restriction, and with endless talent to make all music fantasies a reality. Not to mention that the entire song is a love song sung by Bootsy to his bass guitar itself, which he reveals to the listener right at the moment of musical climax.
CHIC – MY FEEL KEEP DANCING (REMASTERED)
The remastered version of this amazing track really boosts its inherent slamming power. What an incredible recording: the perfectly selected and slightly thematically incongruent tempo; the contrarian hi-hat placement; the pumping and patient string arrangements; the tap dancing solo breakdown. Most of all, it's the hypnotic bass playing from the late Bernard Edwards, and how it intertwines with Nile Rogers' divine guitar and keyboard arrangements. One of my favorite pieces of music of all time.
LITTLE RICHARD – TUTTI FRUTTI 
Little Richard two-handedly designed rock 'n' roll music and high-intensity piano performance in one fell swoop. Like the rest of the contemporary rock world, I'm just a pale reflection of an edge of the shadow he will forever cast over the entire high energy musical landscape. This recording has so many layers of movement, that even the opening vocal line seems to sway and swing in two different directions at once. There is a push and a tug and an insertion and a withdrawal all happening to your soul, all at the same time.
It's also like fire—something very pure but also very dangerous. Like staring at the sun, you can tell that this music is the origin and source of all things, but if you look too closely for too long, it will fry your mind forever. Better to bow down and avert one's gaze and simply revel in the power that is Little Richard.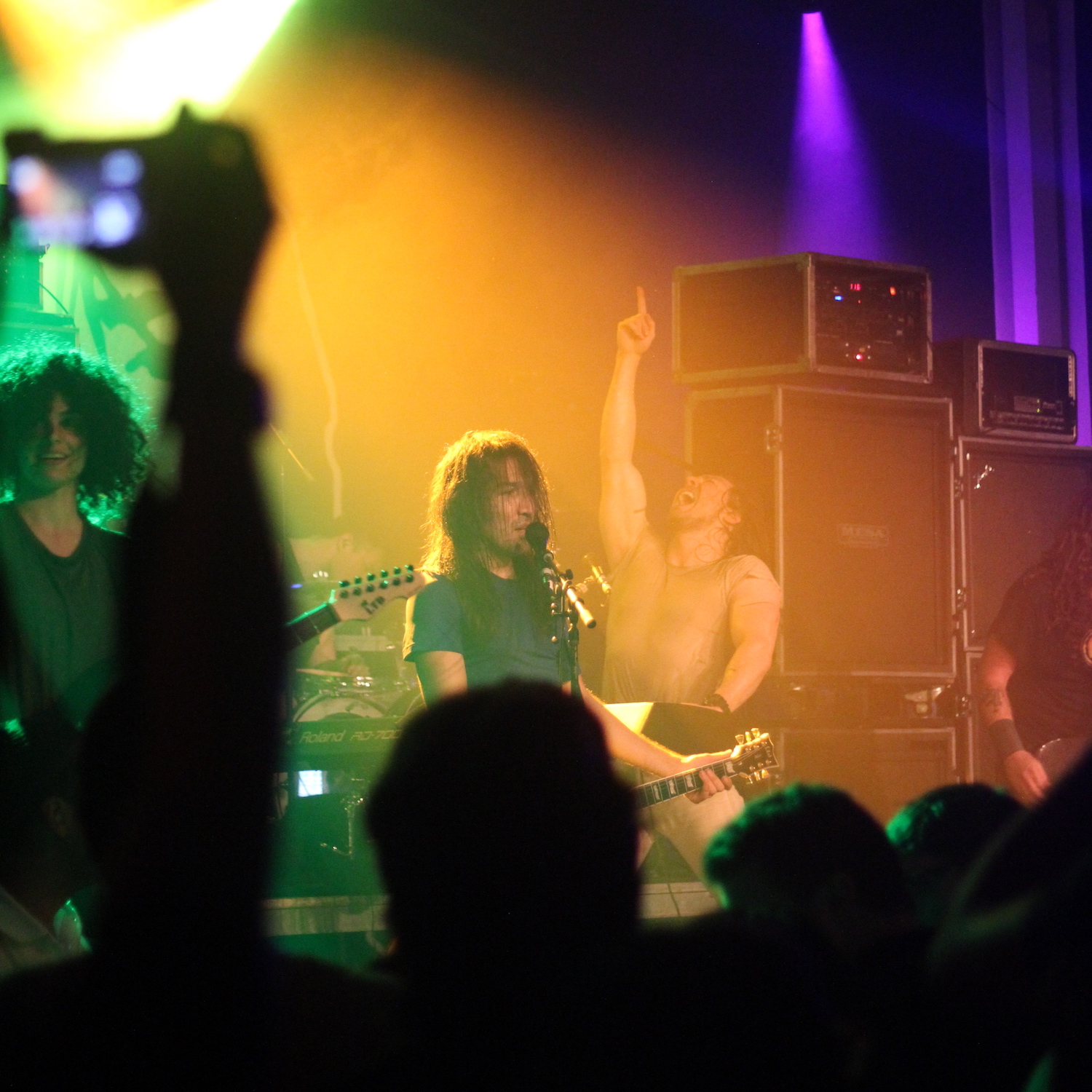 FURTHER LISTENING