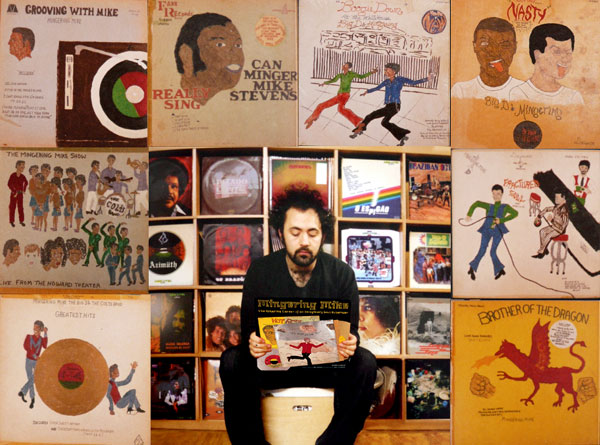 Now here's a high/lowbrow blend we can get behind: a pair of Lincoln Center events that're curated and scored by Andy Votel and Mahssa Taghinia. In case you're unfamiliar, Votel runs the Finders Keepers family of labels–including such mind-blowing imprints as B-Music and Twisted Nerve–and Taghinia helps the London-based company out on this side of the Atlantic.
As for what they're doing uptown, here's what the Film Society has to say about Thursday night's festivities:
Join us as we celebrate the release of Pomegranates, a compilation of Persian folk, funk, and psychedelia on the Finders Keepers record label. This special night features a feast of ultra-rare vintage film from Sixties and Seventies Iran, culled from hundreds of hours of material from the pre-revolution years. Curated by Mahssa Taghinia and Tom Fitzgerald (programmer at Los Angeles avant-art house Cinefamily, and director of Edan's Echo Party), "collaged" by Fitzgerald, and soundtracked with a live Persian mash-up by Finders Keepers founder Andy Votel. The night will also feature an unearthed music video pastiche of songs from the compilation, along with vintage commercial reels, and a montage of selected scenes. The curators of Pomegranates will DJ the afterparty.
If that doesn't excite you (and it will, especially after you see the above clip), Votel will be back on Friday to rev up some psych-rock records before a showing of Stone, "the Second Greatest Australian Biker Flick of All Time. Satan-worshipping, leather-clad, Oz-bred road hogs consume mass quantities and cause much commotion for–what better reason–the thrill of it all." Quentin Tarantino apparently has a print of this locked up somewhere, so if you want to check it out without breaking down his door, you're gonna have to scoop up tickets here. And while you're at it, you might as well cue up both sides of the following biker music mix, a limited tape Votel will be shilling at the show.