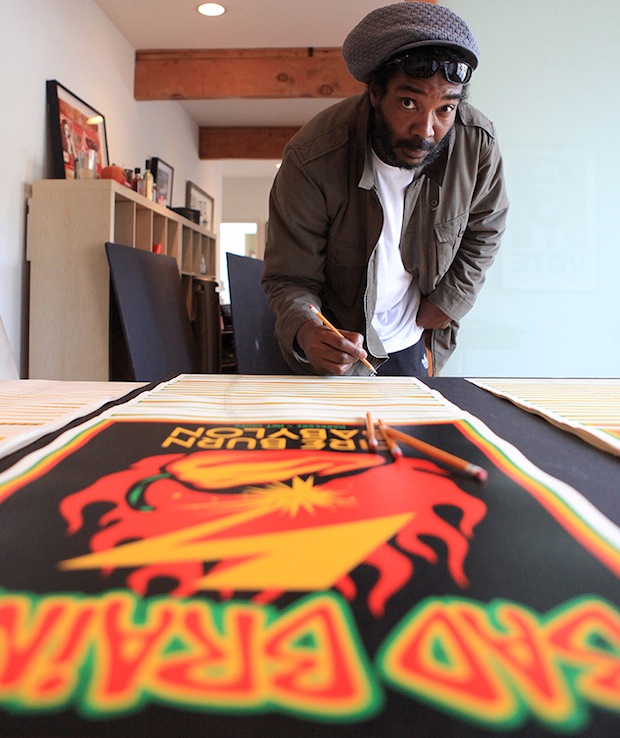 Bad Brains have brought new meaning to the phrase "this is hardcore" by introducing their very own hot sauce. The small-batch concoction–a Scotch Bonnett blend by guitarist Dr. Know and bassist Daryl Jennifer–is available exclusively through the band's Web store and described (rather humorously) as follows…
BAD BRAINS hardcore hot sauce is a Punky Reggae party in every bottle, with a secret blend "Secret 77″ Dr.Know and Darryl have combined the perfect combination of heat and sweet that will surely start a mosh pit in your mouth, we don't call it "Hardcore for nothing", so don't be shy,give it try, it's guaranteed to Rock for Light !!
Or as Jenifer put it in a press statement, "Dr. Know and I have returned to Hot Sauce Heaven with this roots, rock, rubba dub style hot sauce."
Check out a detailed shot of the Fire Burn Babylon bottle below. Bad Brains is also offering signed, limited prints of its Shepard Fairey label here.