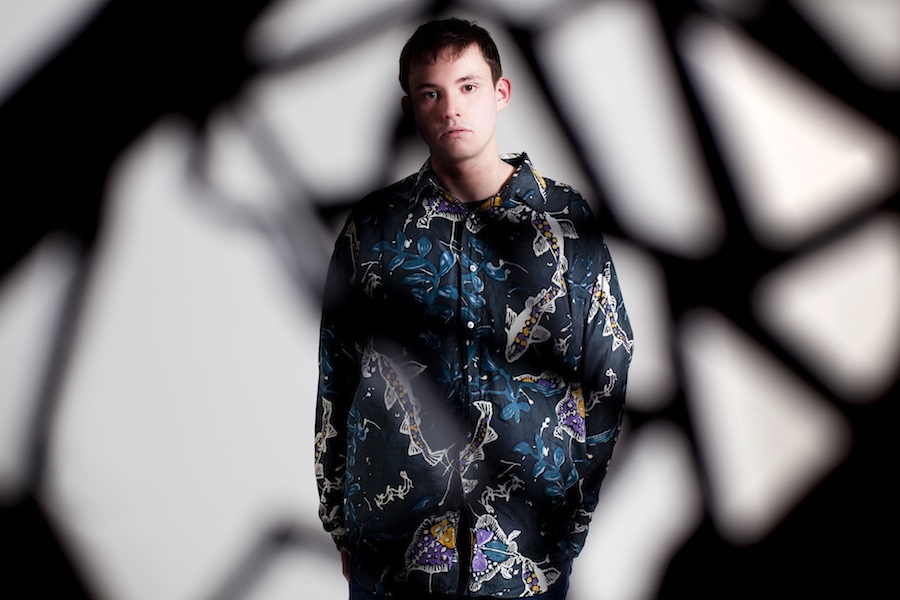 Words by Mitch Strashnov
Ross Birchard is not your typical Glaswegian producer; he's the Warp wunderkind known as Hudson Mohawke, as lauded in the underground and, most recently, in the upper echelons of mainstream hip-hop. (Thanks to Just Blaze, who we love as well.) His sound is comfortably contrasting, moving seamlessly between Jem-gilded expressionism and Timbaland-esque bravado, with the new Satin Panthers EP exemplifying how enigmatic his tracks are.
Astounding and inviting, we always look forward to what's next with the man affectionately known as HudMo, so self-titled recently chatted with the producer about his sudden mainstream buzz, his affection towards mainstream music and what the near future has in store for him.
self-titled: What do you think was the main difference between this EP and your last album, Butter?
Just to do a slightly more dancefloor-oriented record; to go down that road a bit. This wasn't something I wanted to do for an album, so this EP was something to follow that. It's still not a proper banger record, but it's more danceable than a lot of stuff on Butter.
Does this EP mean you're sticking to this sound or is it just another feather in your cap?
I just didn't want to make another EP of entirely all-over-the-place stuff. I wanted it to be more focused, but it's still definitely recognizable as one of my records.
There's definitely praise from the outside world, do you feel weird about this at all?
It's more of a positive boost from Just Blaze, because I'm a big fan of his. It almost means more to me than whatever praise I get from whoever. Some "big name" artists have approached me, but the deal with major labels is that they are big business and it seems like there's hundreds of channels to get through before something gets done. So nothing is confirmed until all the channels are properly run through.
Does this new attention change the way you're going to present yourself?
Not really; It's funny because I have a cynical approach to what I do, but suddenly to get all this interest, it makes you think to do things different from time to time. I'm always sort of curious about getting all this attention but in the end, it's not going to change my approach. I'm not going to be more comfortable sitting in a big studio working by myself. I'd rather just focus on the music than any sort of popularity that associates with this "buzz."
Do you feel like your previous fans will be a bit annoyed about this new attention to your sound?
Not really. I mean it's not like all of a sudden I've changed my direction. I've always been interested in mainstream music–especially when you see me live or hear mixes I've done–but it kind of annoys me that people have been saying I've been "selling out," which is not the case at all. They should just have fun with the music like I always try to.
With this current EP and future projects?
This EP was strictly instrumental. There'll be at least two or three vocal tracks on the next record. I just wanted this EP to be focused on my own production; it's a short record that I didn't want to spread out style-wise.
What can people expect from the upcoming LP next year?
I'm not really saying too much except that it's coming together well organically. I know it's not going to be a full-on dance record but it'll be a musical record for sure. It's coming together with an idea of not being fully-headphone record, but not a fully-banger record simultaneously.
What's next in the near future?
Trying to finish the album, and there's going to be another bootleg 12" coming out sometime in the end of August. If you know what I like, you'll know what I put out. Tour-wise, I'm going through a run of European festivals, a small Japanese tour, and hopefully Australia.