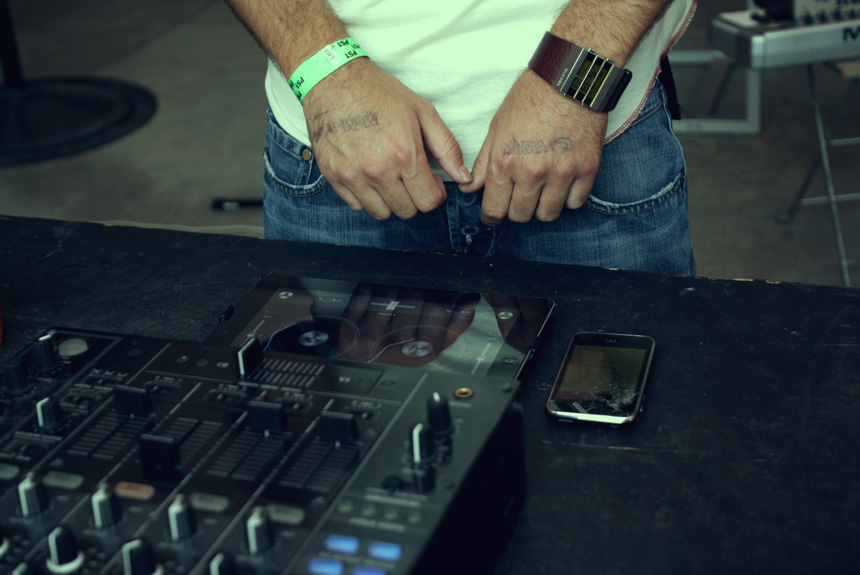 [Photo by Erez Avissar]
We get a lot of crap CDs at the self-titled offices. But once in a while, a pleasant surprise slips into our promo stack. Here's a recent delivery that knocked the s/t staff on its collective ass:
The Artist/Album: Clams Casino, Rainforest 12" (Tri Angle, 2011)
The Vibe: As Michael Volpe first proved on his Instrumentals mixtape–a certified stunner that's streaming below and now available as a double LP through Type–the producer is basically New Jersey's answer to Burial. Meaning: beats that bump the BPMs up a bit, and lend themselves to tight hip-hop tracks (including buzz-stirring collabs with Lil B and Soulja Boy) rather than isolationist slabs of pitch-dark dance music.
Rainforest is Volpe's first proper Clams Casino release, a debilitating descent into a dream world that's much denser and deep than the underground's growing cast of sluggish sample hounds. Sure enough, it also fits right in with Tri Angle's reputation as purveyors of phantasmagoric pop music; maybe even more so than any of their other releases thus far.
RIYL: Pitch-shifters; poltergeists; loops that are thicker, and more potent, than a weed-scented mushroom cloud
Available At: Amazon · Insound · iTunes
Further Listening