Words BRETT NAUCKE
Opening tracks often have a certain unique energy in the sequence of an album. When you listen to records over and over, they become a signifier of what to expect, which provides a different type of excitement about the sounds you know are about to come.
Here are 15, in no particular order, that immediately stand out to me….
The Upsetters, "Zion's Blood"
Super Ape (Island / Upsetter, 1976)
As I write this just days after the passing of Lee Perry, I figure it's best to start here. "Zion's Blood" is a perfect opening to one of Perry's many classic albums. This song sounds like it was recorded by floating spirits or something? There aren't many writers / producers capable of delivering this sort of eerie and catchy sense of melody and musical floatation. RIP to an absolute god.
Ruth White, "The Clock"
Flowers of Evil (Limelight, 1969)
The opening track of what might be my favorite electronic record of all time. The first time I heard this I was so intrigued and enveloped within five seconds. That feeling stays with me every time and every listen. Five seconds of listening to her recite Baudelaire feels like five years with her unreal cadence against the ominous electronics. "The Clock" really sets the tone for a absolutely perfect record that was way ahead of its time.
DJ Rashad, "Feelin"
Double Cup (Hyperdub, 2013)
The opening chords of "Feelin" sound exactly like Chicago on a beautiful summer day. Living in Chicago and hearing Rashad, seeing him and the many other legends perform, and being introduced to footwork was something that had a profound musical / cultural experience on me. Double Cup is an extraordinary album; RIP to one of Chicago's greats.
Laurie Spiegel, "Patchwork"
The Expanding Universe (Philo, 1980)
I first heard this record driving through a rural part of the country on tour many years ago and have continuously found The Expanding Universe to fit nicely on long drives, propelled by this stellar opener. This was a hugely inspirational piece in my early days of learning synthesis, and continuously provides the same inspiration and losing yourself in the rhythm and melody when I listen to it today.
Blue Gene Tyranny, "Next Time Might Be Your Time"
Out of the Blue (Lovely Music, 1977)
It's really perplexing how "Next Time…" not only stands on its own as an outstanding and unusual pop song, but somehow casually eases you into an album where every track is completely different from one another. Lyrically and melodically, this track and record are something I can listen to on repeat anytime of the year. Out of the Blue = certified masterpiece.
Kelela, "Frontline"
Take Me Apart (Warp, 2017)
The most recently released track on this list is one of those that really shows its cards / album potential up front. A minute-plus of spacey synths and vocals descending into a fantastic, modern hip-hop / dance production and earworm hooks — the most prominent album / soundtrack of that year… one that continues to floor me. I've heard a few DJs over the years open their sets with this, which always makes perfect sense to me.
David Bowie, "Station to Station"
Station to Station (RCA, 1976)
A minute and a half of phasing feedback to begin the 10-minute journey into my favorite Bowie record. Another fantastic feat at both standing on its own as a singular piece and easing you into a wildly changing record by the master. This song has been in my head since I first heard it in my early twenties.
Coil, "Disco Hospital"
Love's Secret Domain (Wax Trax!, 1991)
The first time I heard this, the person playing it for me said, "Check this out; it's called "Disco Hospital," and the song that came out was exactly what I imagined / hoped a song called "Disco Hospital" would sound like. This track actually sits kind of oddly comparatively to the tone of the rest of the record, but I'm not sure this masterpiece of an album could have been opened any other way.
Milton Nascimento & Lô Borges, "Tudo Que Você Podia Ser"
Clube Da Esquina (Odeon, 1972)
This was an early finding when I was first discovering Brazilian music, and like all the others on the list, I was taken within seconds. There are so many individual melodies and structures within this song (and subsequently the whole album). The combination of artful compositions and pop melody here are just their own thing altogether.
Autechre, "VI Scose Poise"
Confield (Warp, 2001)
The rattled opening minutes of Confield really do sound like someone trepidatiously stepping to the expedition that is this brilliant and unique record. I feel silly trying to describe this song / album / band in plain words so….
Depeche Mode, "Never Let Me Down Again"
Music For the Masses (Mute, 1987)
It's impossible to not note the iconic opening lyrics, but this song just lights this record off on such a prominent and powerful note. How could this sit anywhere else on the record? No wonder the second track takes things down a notch….
Congos, "Fisherman"
Heart of the Congos (Black Ark Studios, 1977)
Lee Perry's production earns another spot on this list. One of those openers where it's hard to even get past track one, but fortunately it's just a brilliant intro to another brilliant album. Same ghostly production to eerie melodies that just seem to float right on top of the smoggy tape echoed air. One of those records that I cannot imagine living without.
Three 6 Mafia, "Ridin' N' Da Chevy"
Underground Vol. 1 (Smoked Out Music, 1999)
Underground Vol. 1 is in the top 99th percentile of most played albums I've known. I can't really imagine life without it, given 20+ years of owning / constantly listening. I feel like this album just followed me around from shows to bars to cars to parties since my teens and whenever "Ridin' N' Da Chevy" comes on, its impossible to not have an "ahhhhh, mhmmm" feeling.
Prince, "Dirty Mind"
Dirty Mind (Warner Bros., 1980)
Prince, "Controversy"
Controversy (Warner Bros., 1981)
I realize this is sort of cheating here, but I like both of these equally and they are not only similar in energy, but also kick off albums of the same name just a year apart. They both start off remarkably similar and really get the party started with a formula that just works so I'm choosing both.
Alice Coltrane "Journey In Satchidananda"
Journey In Satchidananda (Impulse!, 1971)
Ending here on a particular beautiful note. The incredible sigh of relief I feel when hearing these opening harp lines against Pharaoh Sanders' playing is like a an ocean breeze or a giant weight lifted off your soul. I love putting on this record on weekend mornings alongside an additional helping of Alice's other brilliant records.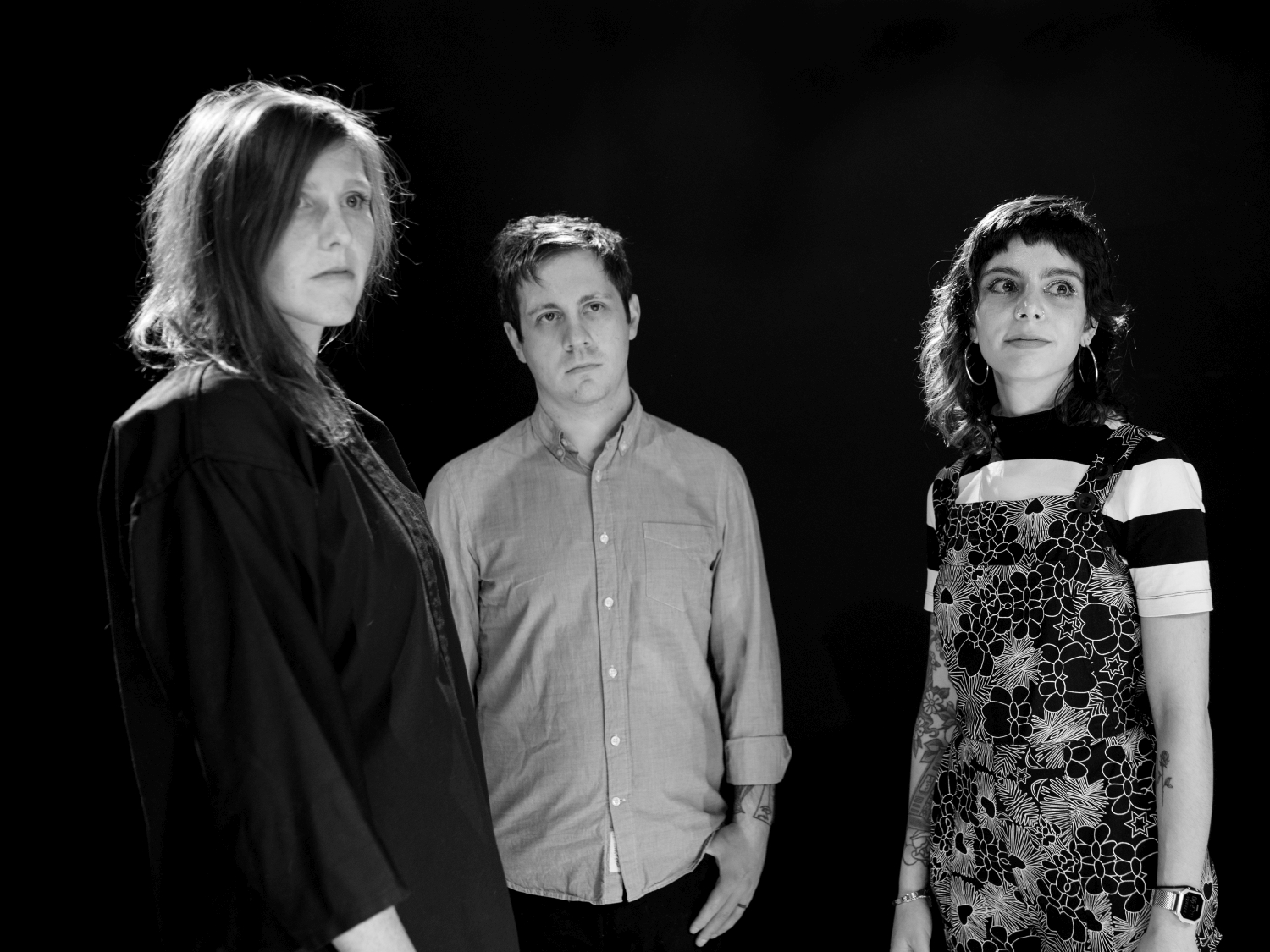 Brett Naucke's latest album, 'Mirror Ensemble', is now available through American Dreams Records. Stream its spellbound experimental sessions — a collaboration with fellow Chicago musicians Natalie Chami (TALsounds) and Whitney Johnson (Matchess) — in full below via Bandcamp.