If anyone had asked us for a short list of potential selectors from the LA underground anytime in the past decade or so, Carlos Niño would have ranked right near the top. A longtime fav going as far back as his Ammoncontact / Hu Vibrational / Life Force Trio days, Niño has never settled on one sound. Since hitting the scene in the early '00s, the restless producer / multi-instrumentalist has dabbled in everything from experimental jazz to joyful beats.
Where he's really excelled in recent years, though, is in the outer realm of ambient and New Age music. As Bandcamp pointed out in a piece a few years ago (and a more robust follow-up feature), "Niño's work is graceful, promoting love and peace throughout the world." But more importantly, it's boundless, able to weave in such welcome outside voices as Iasos, Miguel Atwood-Ferguson, Deantoni Parks, Ishmael Butler, Laraaji, and Sam Gendel by way of his ongoing Carlos Niño & Friends project.
With all of this in mind, and two uplifting records wrapped in his rear view (Actual Presence, Chicago Waves), we finally asked Niño to make us a Needle Exchange mix. Here's what he had to say about its survey of where-his-head's-at-right-now….
AHMAD JAMAL – NOTHING EVER CHANGES MY LOVE FOR YOU
Recorded and released in 1968 (and produced by one of my heroes, Bob Thiele), the album Tranquility, by one of the great all-time trios — the Ahmad Jamal Trio, with Ahmad Jamal on piano, Jamil Sulieman on bass, and Frank Gant on drums — is a marvel of rhythm, swing, harmony, and power. I feel like this interpretation (and the whole record) reimagines the meaning of the album title.
LEON THOMAS – ONE
The debut by this master singer / scatter / yodeler / Spiritual Jazz Energy Being came out in 1969 (also produced by Bob Thiele) and features this live performance about a unified, loving humanity. Spirits Known and Unknown: New Vocal Frontiers is the album title; that pretty much says it all….
CARLOS NIÑO & FRIENDS – EXPLORATIONS 7
Track two from my new Carlos Niño & Friends record Actual Presence — featuring Devin Daniels, Randy Gloss, Jamael Dean, and Miguel Atwood-Ferguson — is a hybrid of excerpted and edited live performances, with additional overdubbed synths and percussion. When I was putting this self-titled mix together, this piece felt strong enough to follow the two classic openers above, and bridge us to the next….
JASIK (FEAT. SHARADA SHASHIDAR & WHYZMAN) – WHEN I FEEL…..
New music from my favorite young artist on Planet Earth: Jamael Dean, a.k.a. Jasik, a.k.a. Jira. This one has a very unique flip of a live version of the often sampled and covered Roy Ayers anthem "Everybody Loves The Sunshine," with Jasik rapping in an understated, low-key, deep-in-the-groove style.
ALEM WORLDWIDE (FEAT. BABBY, ÜBRGRL & POCKETS) – UMOJA
While digitally digging for songs featuring the homie Pink Siifu, I came across alem worldwide and bought all of her releases. I truly love the community on Bandcamp, and in the blogosphere….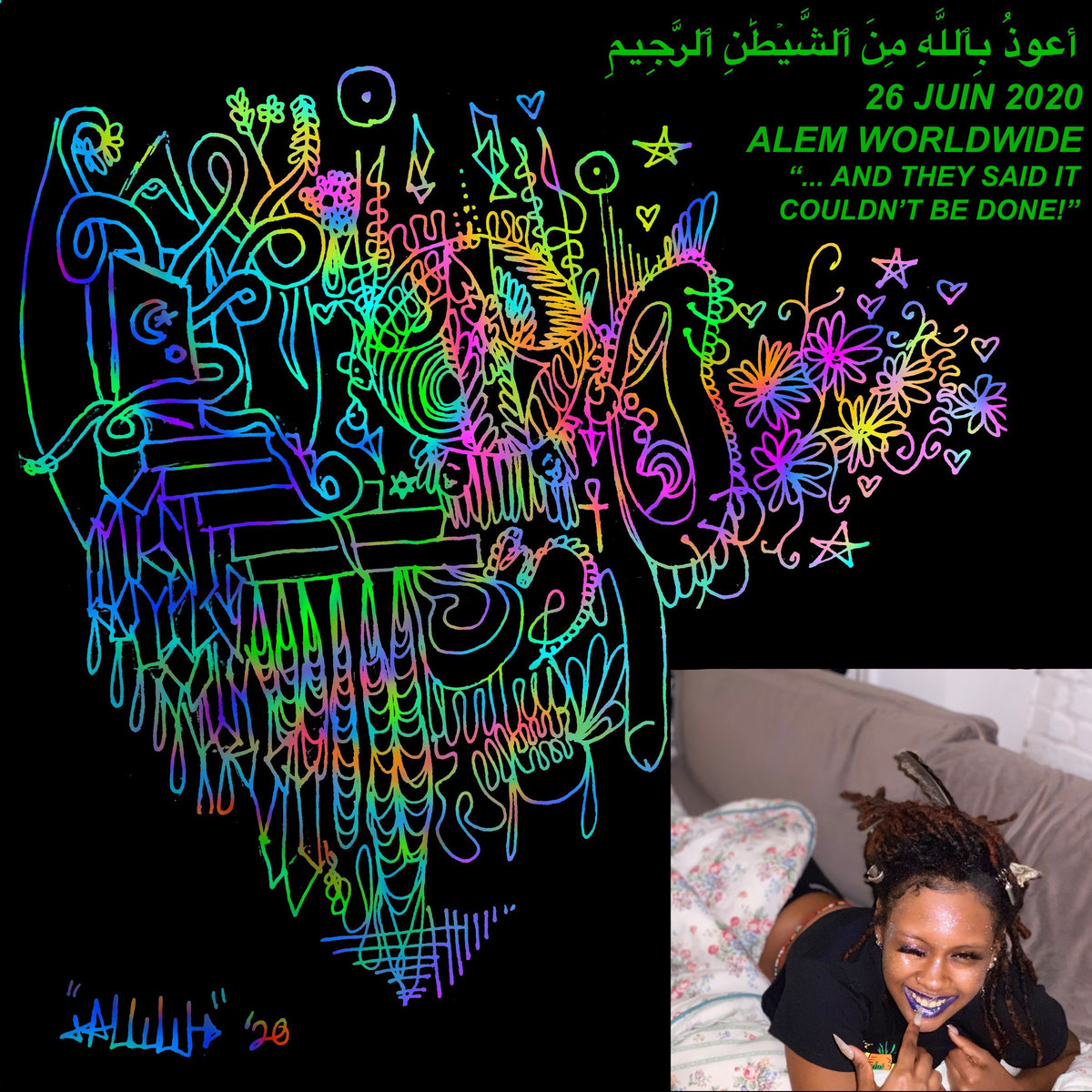 JON HASSELL – FEARLESS
This is the first song on the great, legendary experimentalist's newest record Seeing Through Sound (Pentimento Volume Two). I'm most drawn to its rippling, microcosmic texturizing….
ITIBERÊ ZWARG & GRUPO – IDENTIDADE PARTE I
I've been collecting all of bassist / composer / arranger / band leader Itiberê Zwarg's scarcely distributed CDs from Brazil. His Universal Music concept with Maestro Hermeto Pascoal is incredibly special to me. This is a wonderful, cinematic collage….
EDDIE GALE – LOOK AT TEYONDA
Thank you Eddie Gale! Thank you for all of your music, messages, records, and major contributions to the Sun Ra Arkestra, Larry Young, and many others. This one is the last piece on his second Blue Note
record from 1969: Black Rhythm Happening, a dedication to his daughter Teyonda.
GILBERTO GIL – MISERERE NÓBIS
I really connected deeply with this piece recently, even though I've had the Tropicália Ou Panis Et Circencis LP for many years. I like to present a diverse range of what I'm into in my DJ mixes and this
song was calling me to be added….
MUSEUM OF NO ART – LA GROTTA
Released in mid-July 2020, this one was an easy yes to buy after receiving the announcement from Séance Centre. It's new, funky, conceptual music. Shout out to all my friends in Hamburg, Germany, especially the ÜBERJAZZ Festival….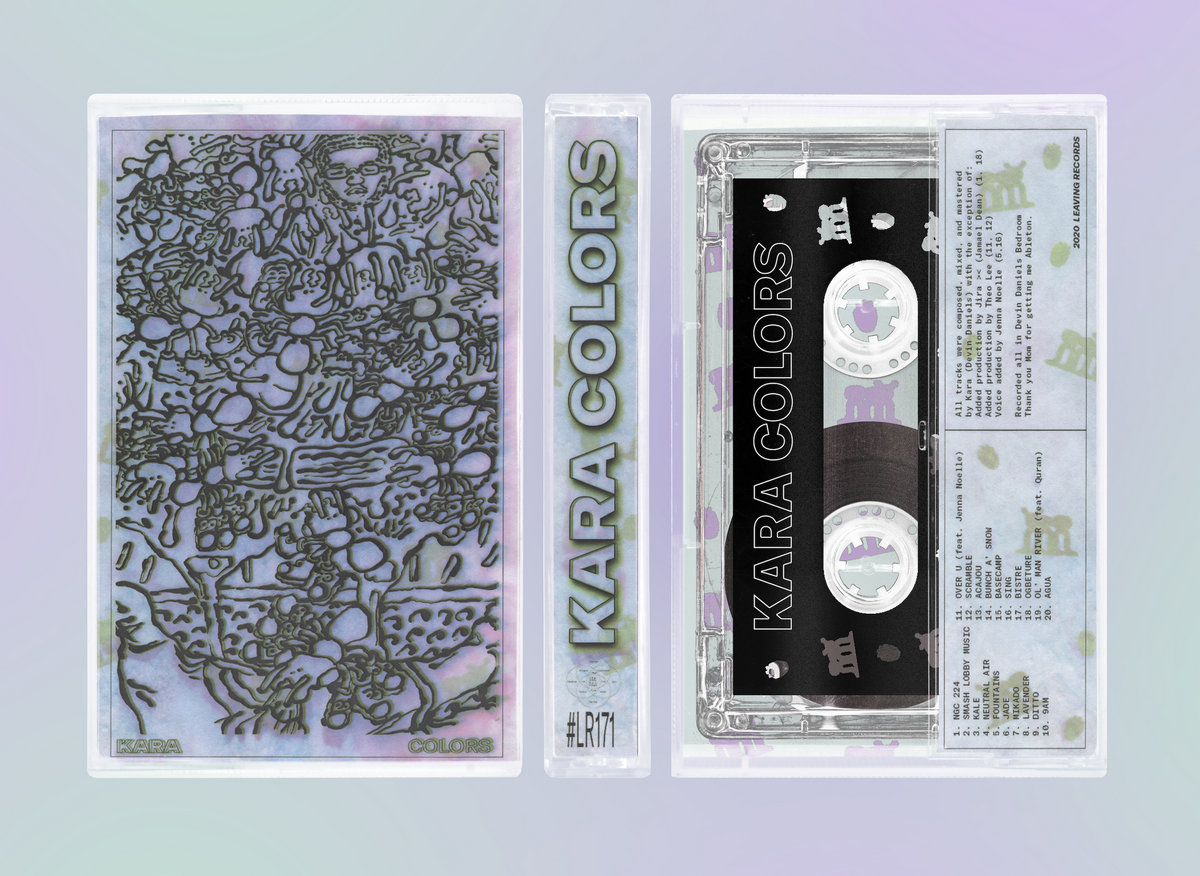 KARA – SING
Featured on the first two tracks of my Actual Presence record and on several of my latest Bandcamp singles is alto saxophonist Devin Daniels. Here he's going by Kara with wondrous, highly energetic beat music released by Leaving Records. Please check out the whole tape, entitled Colors.
(LIVE).E – MOVING ON FELT GREAT AND THIS FEELS (GOOD) TOO
Everyone is checking for (Liv).e cause she's so fresh! Part Erykah, part Georgia Anne Muldrow, but a voice all her own. I know her from the Los Angeles underground music community, though she's from and reps Dallas, Texas. Big fan! Stoked that this full-length is making waves!
KARUNA TRIO – MADAZUBA
Hamid Drake, Ralph M. Jones and Adam Rudolph are Karuna Trio. This song, and the Imaginary Archipelago record that it comes from, are a deep communication of adventurous, psychic connection and
profound skill — a fluent, fluid, flowing composition and vision….
ARIEL KALMA – KEEP CALM AND BREATHE
I recently collaborated with this French OG, based in Australia, via file sharing and messaging. Ours is a trio piece that also features his Royal Sage Orangeness Laraaji. Ariel is very productive, and I buy everything he does, immediately. This is among his latest, and I am totally feeling it! Deep, deep breathes….
ARTHUR BLYTHE – DEAR DESSA
The perfect way to start or end this mix; could have been either. From (Black) Arthur Blythe's 1991 CD Hipmotism comes this exquisite tone poem dedication, reminiscent of Max Roach's M'Boom. Please seek out Arthur Blythe's music; it's emotional, informational range and expression touches me.
FURTHER LISTENING