Photo EVA VERMANDEL
As impossible to pin down as Clark has been over the past 20 years, he's never made an album quite like Playground In A Lake. Due out through the classical imprint Deutsche Grammophon on March 26th, it's a stone-cold stunner featuring mood-altering melodies and a stacked cast of guest musicians, including a string ensemble, cellist Oliver Coates, clarinetist Chris Taylor (Grizzly Bear), violinist Rakhi Singh (Manchester Collective), vocalists AFRODEUTSCHE and Kieran Brunt, contrabassist Yair Elazar Glotman, and a 12-year-old choir boy (Nathaniel Timoney) who cut his chilling parts over Zoom. Because why not, right?
"I've always wanted to record strings," explains the producer / composer, "but feel there's this baggage with classical music. Even though I've taught myself how to read and write sheet music, I'm not putting that genre, or any other genre on a silver platter. I'm not from an institutionalised contingent who deem a narrow range of instruments 'the real stuff' and everything else worthless commercial pop. I take what I admire from that world and then move on. I'm just using it as another colour.
He continues, "So, I started thinking about my favourite kind of string arrangements — like Scott Walker records, where they exist amongst contrasting elements. Then I started to approach the album from a dark folk place, also with this heavy '70s synth element. Then came the improvisation of musique concrète, and some of my favourite modern classical and sound design obsessions, and then it clicked."
According to a press release, the record is haunted by everything from Bernards Herrmann and Parmegiani to Popul Vuh, Ian Curtis and Dungen. Which sounds like a lot on paper and adds up to something else entirely in the end. Something that feels like it's floating — an electro-acoustic experiment that's both ominous and beautiful.
"What is Playground In A Lake?" Clark asks rhetorically. "Broadly a story about real climate change, but told in mythological terms. It's about the last human on earth, the betrayal of an innocent child and becoming a grown-up; growing a shell over our lost young selves. It's the playground we bury and a drowned planet; an extinction myth.
He adds, "It can be many things: the nuclear fallout covered by a toxic flood, a buried utopia, or buried memories. Buried creative tools and writers block – you have to dive deep to get to the good stuff. The lake is still and serene – so beautiful you want to swim across it and yes, it's calm on one level, but sinister on another. There's a seductive numbness to it. A deathly placid chill."
Check out the record's latest official single below, along with Clark's thoughts on its stirring dream sequence….
I wanted to make a simple folk song with a shifting harmony that steps up over three phases, like shading in until the picture is complete. It's aiming for this point where it becomes perfectly intact, but no more than that. Any more colour and it's ruined. It's appealingly difficult to write concise music — snappy AF music. But very rewarding, I find.

The vocal line follows a kind of dream logic, it can't end any other way. Some compositions just fall into your mind with an effortless, satisfying little click. Then you have to mix the fucker.

Composing is actually in some ways much easier than producing. You have the refuge of rules with composing. These rules are also elastic, dependent on capability of performers. It's this fluid, ephemeral thing that varies from concert to concert. You don't have to capture it and freeze the one definitive version in time, as a gift for the maws of the internet FOREVER. Translating it into a sculptured artefact that tells a story on a set of speakers is often the more challenging part of the pursuit.

Shout out to Rakhi Singh, who really helped this track along with her lovely viola / violin additions and I couldn't have finished it without her assistance.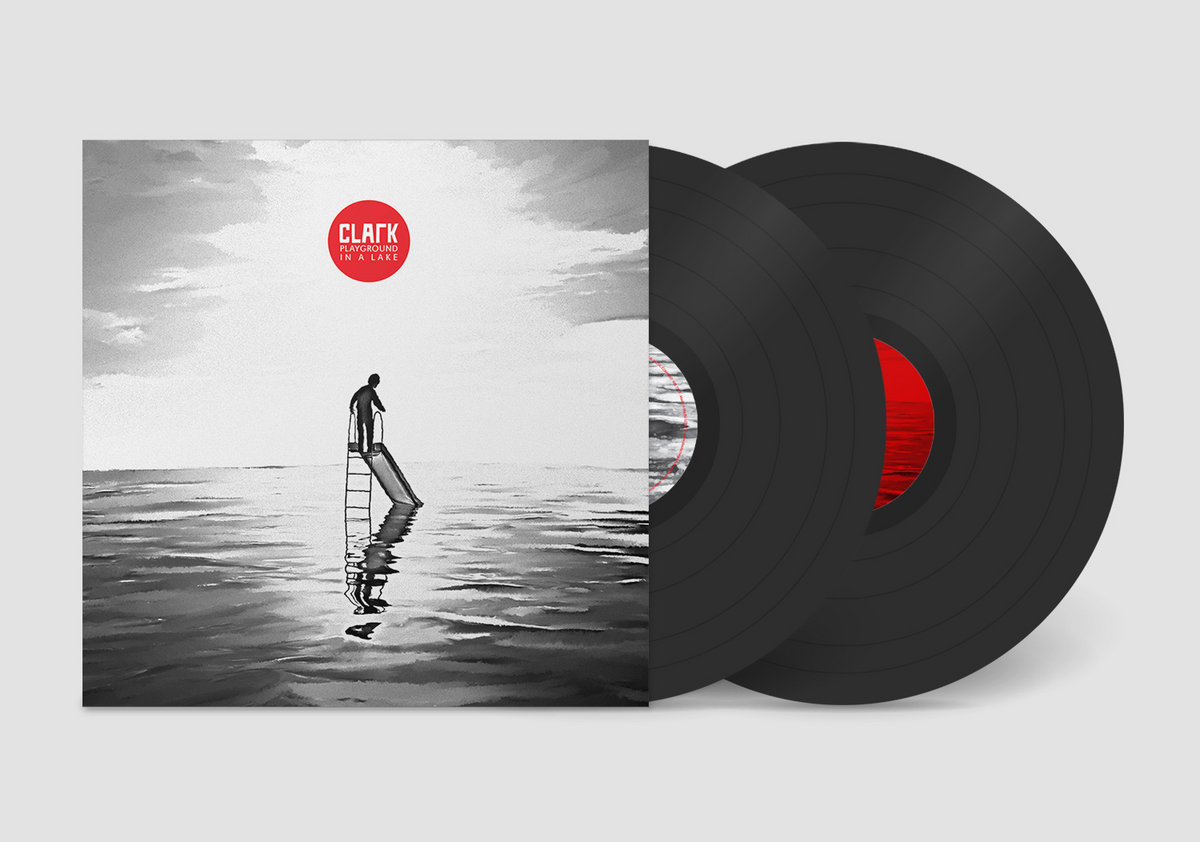 Clark
Playground In A Lake
(Deutsche Grammophon, March 26th)
1. Lovelock
2. Lambent Rag
3. Citrus
4. Forever Chemicals
5. More Islands
6. Small
7. Disguised Foundation
8. Suspension Reservoir
9. Entropy Polychord
10. Aura Nera
11. Already Ghosts
12. Earth Systems
13. Emissary
14. Comfort And Fear
15. Shut You Down
16. Life Outro