Words MARC JACOBS
I first heard Coil when I was in my teens — more or less when Horse Rotorvator was just released. This was a kind of music I had never heard before, and I couldn't pin it to any genre I was familiar with.
Since then, the music of Coil has accompanied me in various ways, alongside other bands that had the same kind of totally open and free spirit — like Big Black, The Butthole Surfers, Swans, and Foetus.
But Coil were unique in their approach. Their complex vision of sound, mysticism, sexuality, and poetry has created a canvas for many different artists to this day. I would even go as far to say that a lot of music produced today in the vast field of experimental electronics owes a lot to the output of Coil.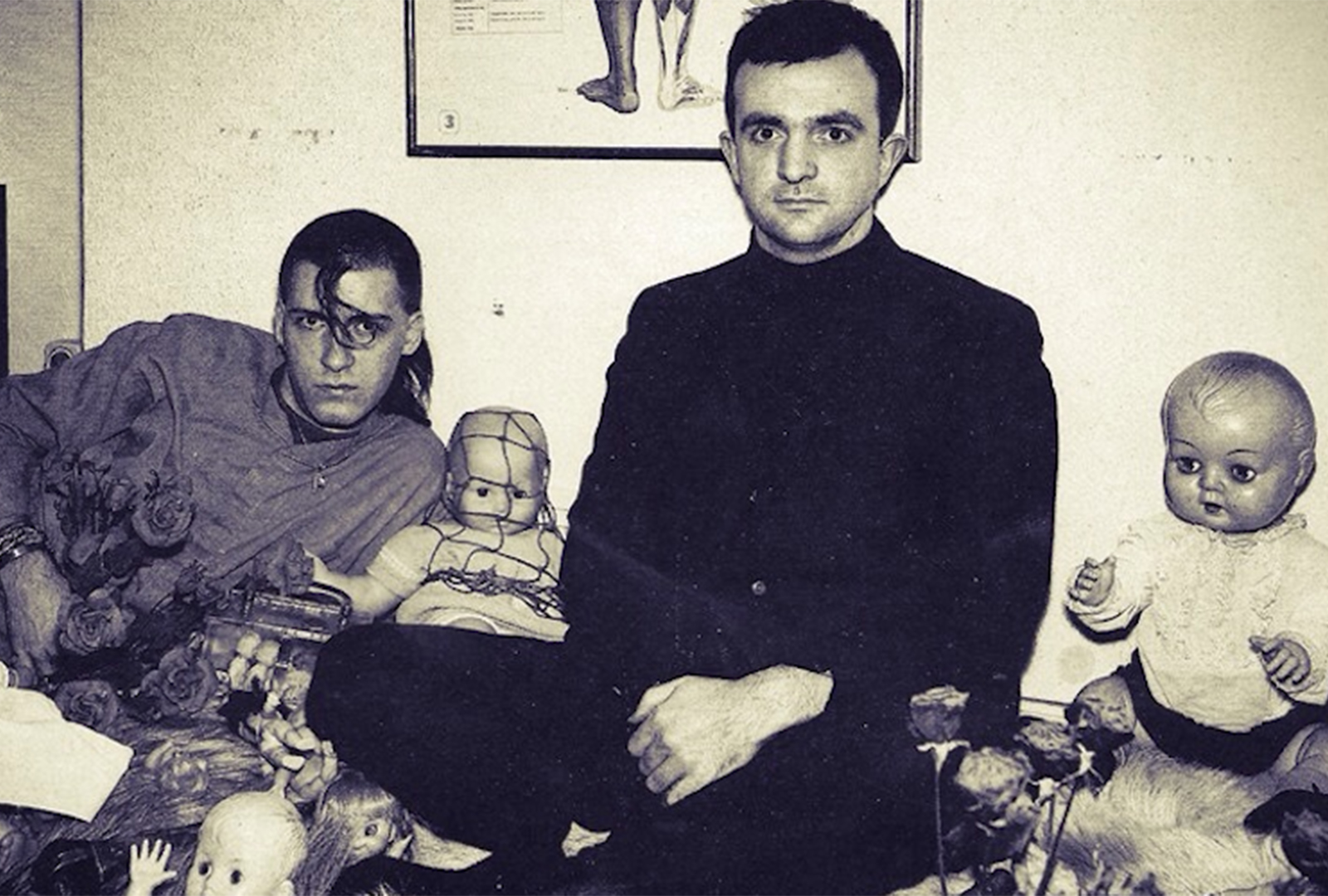 The project was founded by Pete "Sleazy" Christopherson and John Balance at the beginning of the '80s. Their collaborative approach led them to work with numerous musicians, as well as with personalities and artists like Derek Jarman and William Burroughs.
Coil are so much more than music; they are gate openers, and it is their spirit and philosophy that I find inspiring. Digging into their universe, connections are made with the occult and magick; literature and poetry unfold within its darkest corners; and esoteric approaches on creating new music are to be found.
Few artists have managed to stay as coherent as Coil. Their discography is vast and complex, and I'll be concentrating on their last period — their most fertile era and closest to my own addictions….
START HERE
Time Machines
(Eskaton, 1998)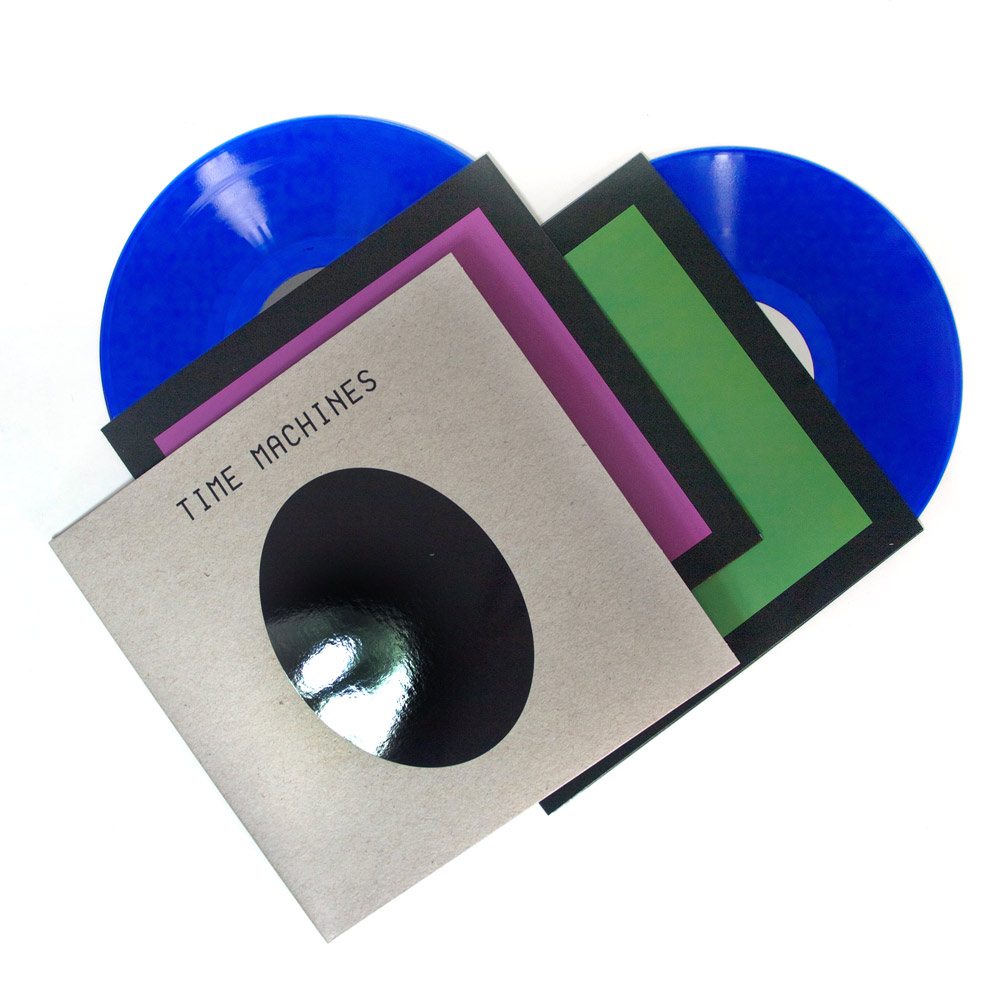 One of Coil's main collaborators in their last period was Drew McDowall. McDowall was experimenting with modular gear and wanted to develop his ideas with this project. The idea was to musically recreate a narcotic feeling, namely impressions that can be felt using hallucinatory drugs.
Drew is still performing this album live; I witnessed it twice, with amazing minimalistic visuals by artist Florence To. The effect of the music combined with the visuals creating a severe hypnotic experience left a very strong impression on my brain.
THEN TRY
Musick to Play in the Dark Vol. 1
(Chalice, 1999)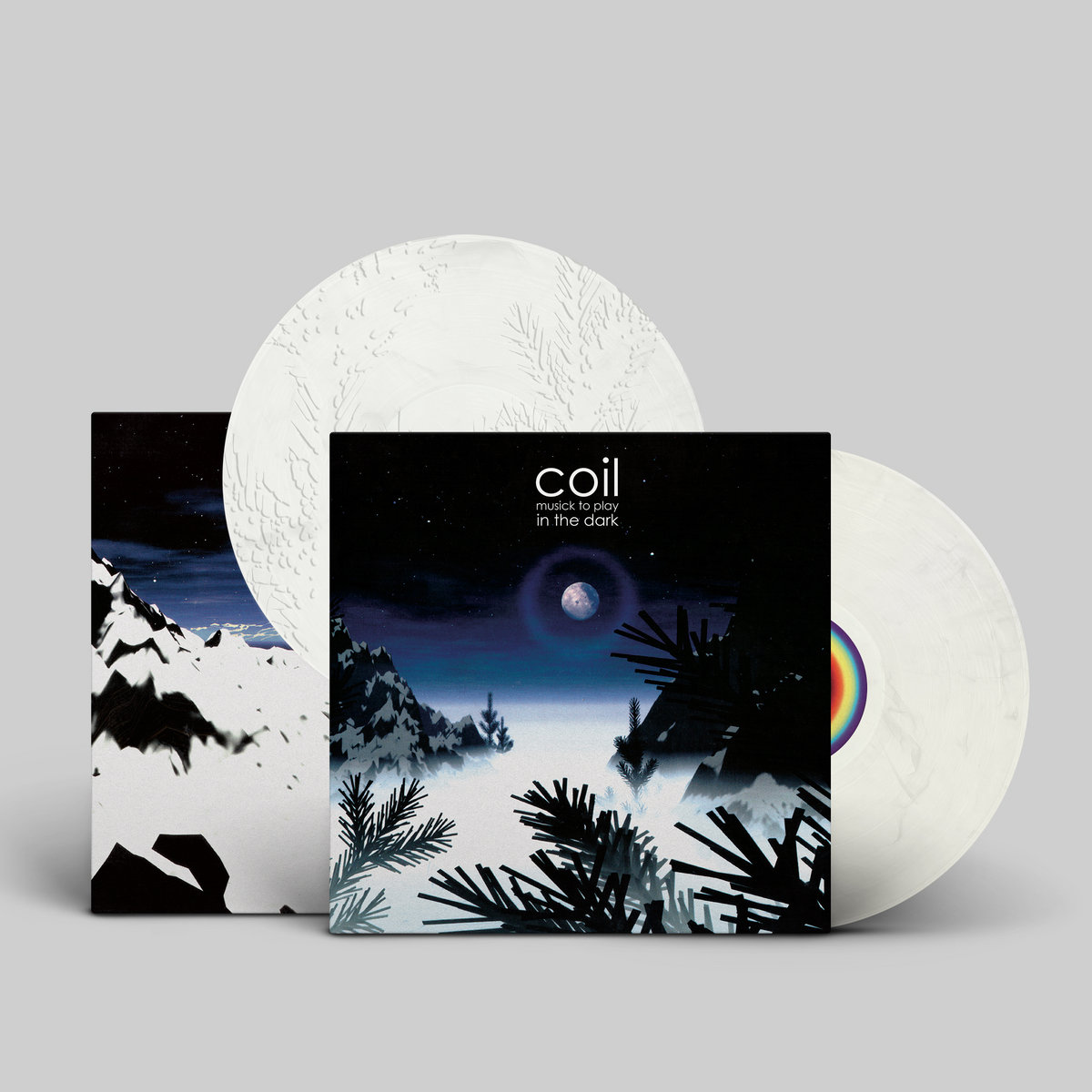 This album is based on the concept of "moon music", where they recorded sessions following the cycles of the moon, as opposed to their previous work that was considered more solar. This might be their most accessible record, spanning a vast array of genres and approaches and creating a link to their past and future. It has just been reissued and remastered, and sounds maybe even more influential, contemporary, and adventurous today than it did when being released.
In a recent Wire interview, McDowall said, "I think the driver behind this shift was our distaste and distrust of the patriarchy, both from a cultural point of view and from an occult point of view. Musick was a conscious effort to tap into lunar, traditionally feminine energies. And in an occult sense, to move away from the ostensibly solar, patriarchal, hierarchical, Crowleyian aspect of the occult into the more fluid, chaotic, unconscious practices of Austin Osman Spare."
Definitely a classic album.
FOR SERIOUS FANS ONLY
Coil vs ELpH
Worship the Glitch
(Eskaton, 1995)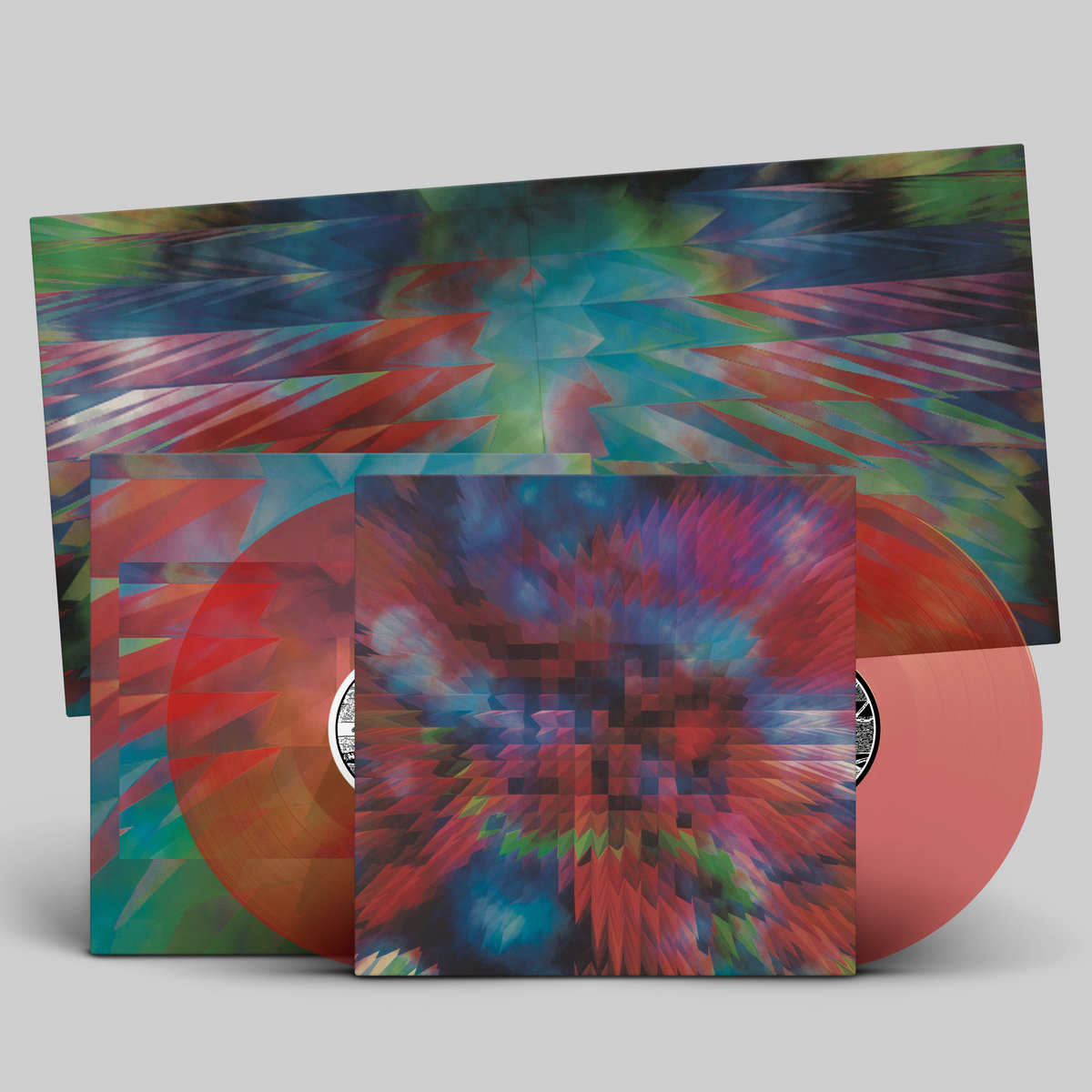 For Coil, ELpH is an abstract being that can be seen both as an alien form of transmission and as a recipient for sounds and noise emanating from physical equipment. In that specific period, ELpH was contaminating Coil's music, and this dialogue created the recording of this album which is very different from their other work.
Sleazy had found an old tape with a woman singing, and this was one of the catalysts for the recording, creating some sort of haunted minimal ambience. The album relies on accidental noises that were received and used by the band through this form of random spiritual transmission, and working with errors was embraced as a technique as well.
Marc Jacob's latest Prairie LP, 'And the Bird Said: Cut Me Open and Sing Me', is now available through Denovali. Stream it in full below, along with the producer's other mind-altering material from the past seven years.