Cuushe has lined up an entire record of remixes around last year's WAKEN LP — the singer/producer's first solo album in seven years. Due out March 10th through her longtime label flau, WAKEN Remixes transcends its simple title with fresh takes on Cuushe's airy tracks from Yu Su, Iglooghost, Ciel, Loraine James, Suzanne Kraft, and more.
"Making music is like an escape from reality or purification," Cuushe said of her dream-pop sound in a recent interview, "so I'm always searching for something unrealistic — like the sounds in a dream. That's why it often starts with making an unworldly sound with a synthesizer that seems to be connected to the universe."
Kate NV proves to be that universe's perfect foil in her iridescent riff on "Nobody," which we're unveiling below along with another track and some more commentary from Cuushe….
I listened to Kate NV a lot when I was working on the album, and PLANCHA, who is releasing her Japanese edition, is a friend of ours and he asked Kate to do it. It's a jumpy, fun remix that makes me feel like I'm listening to a Kate NV original, which makes me really happy.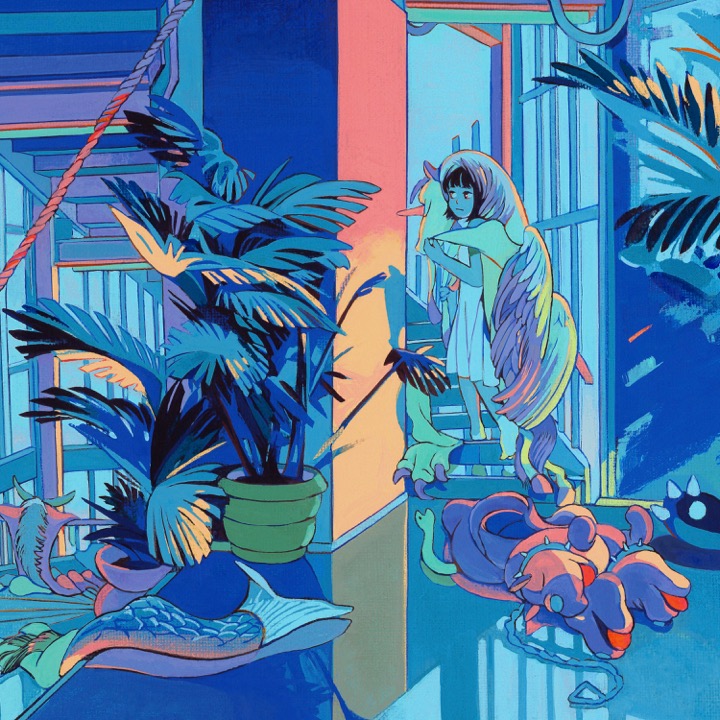 Cuushe
WAKEN Remixes
(flau, March 10th)
1. Hold Half (Yu Su's Everlasting Version)
2. Magic (Iglooghost Remix)
3. Emergence (submerse Remix)
4. Not to Blame (Suzanne Kraft Remix)
5. Nobody (Kate NV Remix)
6. Drip (Loraine James Remix)
7. Beautiful (Ciel's Inner Beauty Remix)
8. Spread (submerse Remix)
9. Hold Half (Spring In A Small Town Remix)