Photo JAB
Simone Merli (Soundwalk Collective) and Luca Calo (Born In 1986) have shared the latest single from their looming Colliding Wind compilation. Streaming exclusively below, "Dvorjacked" is a chilling, vapor-trailed version of the 19th century Dvo?ák composition "American" Quartet – Movement II (Lento).
"It's a fragment of the piece — one phrase really," explains Vantzou, "and it's just old enough to be in the public domain, which is of interest to me. I used a modular synthesizer called the Morphagene to loop and process the recording. I wanted to work with a piece of existing chamber music and I was especially looking for something that sounded like a love song. The process I used to decompose and recompose is modeled after mid 20th century tape experiments, so the piece points to early sound sculpting.
She continues, "The vague familiarity of the work is an important element. All of my work deals in some way with deconstructing existing musical forms and rethinking them while considering how memory operates and how the brain deals with familiarity and abstraction."
Much like Concentric Records' debut EP Profile of the Lines, this week's Colliding Winds 12" was impeccably curated by its co-founders. The spoils include the melodic IDM movements of Etapp Kyle, the two-faced debut of Tragic Selector (a.k.a. Daisuke Tadokoro and Terre Thaemlitz), and an eerie audio installation edit from Jana Winderen.
Check out the complete breakdown below, and a look at some of Merli and Calo's favorite ambient records in playlist form and a special post from our new sister site self | centered…..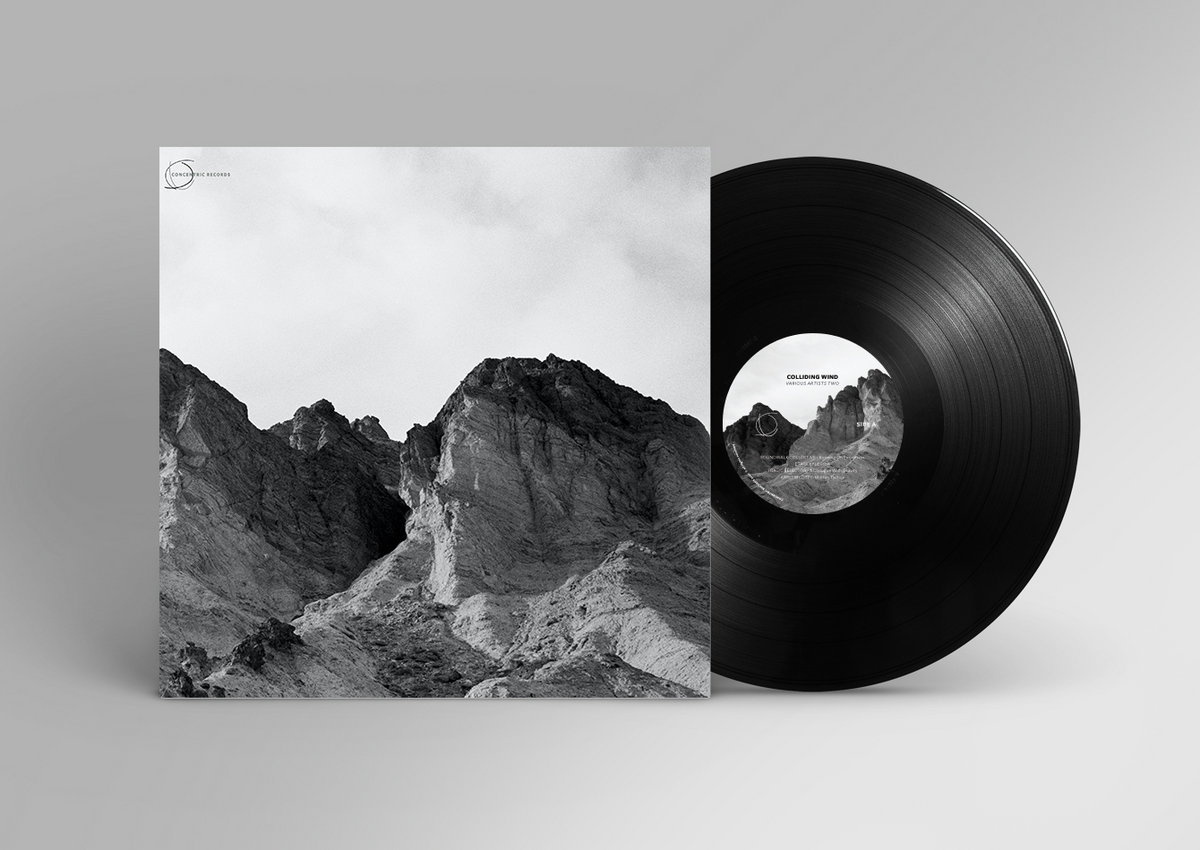 Various Artists
Colliding Wind
(Concentric Records, January 15th)
1. Soundwalk Collective – Running On Emptiness
2. Etapp Kyle – 10K
3. Tragic Selector (Daisuke Tadokoro & Terre Thaemlitz) – A Dialogue With Gravity
4. Kareem Lotfy – Molten Tactics
5. Christina Vantzou – Dvorjacked
6. Jana Winderen – The Listener (LP Edit)
7. Echium – Compulsions Of Reality