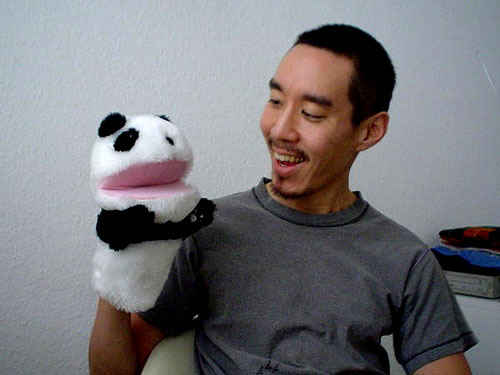 By Daniel Wang
self-titled asked me to write about "my 15 favorite DJ tracks over the past 15 years," and frankly, I'm afraid my answers would be too obvious. Really, anyone who has heard me play knows what works a disco dancefloor for boogie freaks, ex-Garage/Loft/Saint members, young disco fans and nightlife people in general. I mean, you don't play trance to a room of queer artists at a gallery opening.
Soul and funk; producers like Jean-Jacques Petrus, Jacques Morali, Cerrone, Dennis LePage. They're evergreens for good reason.
So instead, I've changed the topic a bit: 15 tracks which I'd love to play but don't always get a chance to. Because you need very specific circumstances to play these–a certain mood, an appreciative crowd, a great sound environment. Like 7 a.m. beneath a cloudy sunrise in St. Petersburg.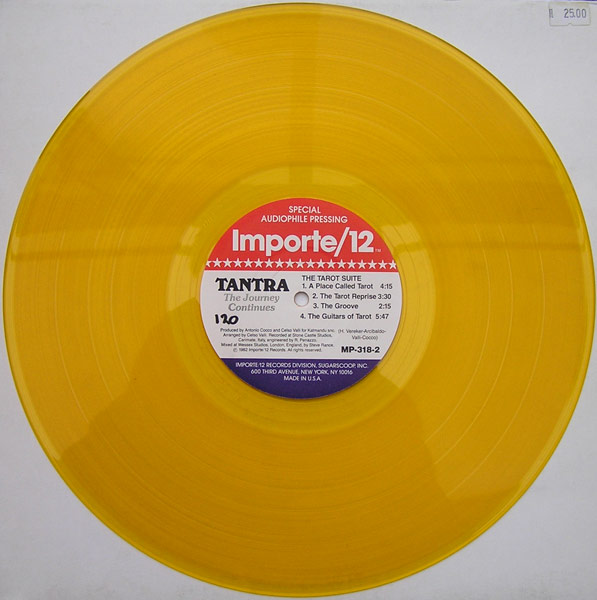 1. Tantra, "Tarot Suite"
Everyone knows this record by now, although the edit a few years ago took out the best part–the atmospheric breakdown starting around 4:33. The sound production is uneven: the bass is badly EQ'd, the whole track clearly went thru an Aphex Aural Exciter which thinned out the mids, and so on. In a pumping house club, next to 909 kick drums, this song can clear the floor. But ONLY in a good acoustic space, with the right disco dancers in an introspective mood, this very UN-pumping track becomes an audibly sparkly gem!
–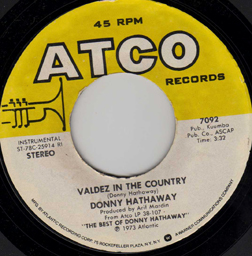 2. Donny Hathaway, "Valdez in the Country"
This jazzy acid-rock tune (thats what he called it in liner notes) is a masterpiece of expressive Fender Rhodes playing. Other versions, like George Benson's, dont quite capture that amazing mood. It's NOT disco. It's pure soul, but of a flowing, subtly glamorous kind–very unlike James Brown or Aretha Franklin. My drag queen friend in New York used to say it sounded like a Halston runway. You can almost only play this at the very end of a night, but I wish I could play it every time!
–
3. Herb Alpert, "Rise"
An obvious one, but again, that 105 BPM groove is the very antithesis of "jack your body" and the video is just too camp–I love those backup dancers on the beach. Wouldn't it be great if you felt like this song the entire night? Or all the time, for that matter. Aaaahhhh.
–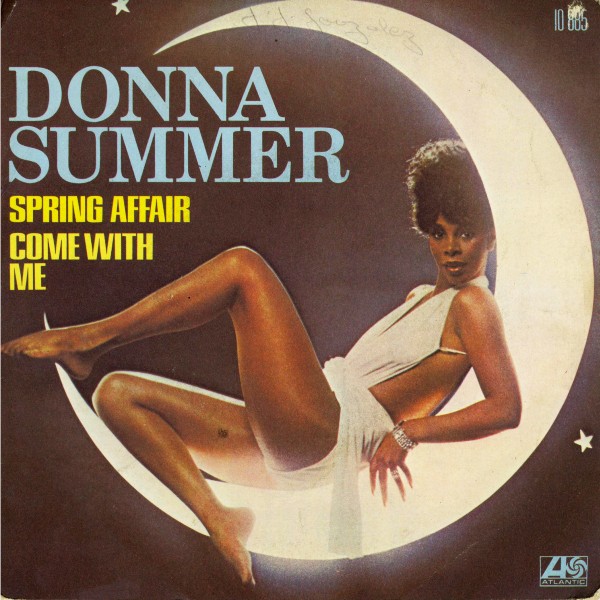 4. Donna Summer, "Spring Affair"
Mildly annoying are the DJs who constantly play the "synth" Summer tracks–like "I Feel Love" or "Midnight Shift"–to remind us how techno is really rooted in disco. The two black gay men who taught me a lot during my Chicago sojourn loved this track the most, and I've always felt the same way. It is gentle, lilting, unforgettable. The Rhodes, the interplay of sax and violins are marvels of economy in arrangement. Again, it can clear dancefloors in the wrong environment, but I always keep it in my bag. At a queer party in a large wood-paneled hall in Warsaw earlier this year, it was the crown of the evening (which included a hilarious banana eating contest).
–
5. T.H.P. Orchestra, "Manha de Carnival"
I have to thank Alex from Tokyo (a.k.a. Tokyo Black Star ) for this tip from years ago. It's the song from Black Orpheus, with an arrangement worthy of Isaac Hayes. This was a 100 BPM revelation under a cool Russian sunrise for me; surrounded by beautiful smiling Russian girls, I was glad I had the operatic voice of this Brazilian theme in my bag.
–
6. El Coco, "Last Chance to Dance"
Did someone re-edit this lately? ONLY the original has all those beautiful pauses and changes, the soaring mono-synth which leads into the whispering female voice "ooh, it's your last chance/don't let him get away/don't want to be alone." It shoots into your brain like a narcotic–into mine, at least. Always waiting for the right moment at the end to slip this record on. I have succeeded about twice in the past five years.
–
7. George Benson, "Dinorah Dinorah/Off Broadway"
These are two instrumental tracks from the Give Me the Night album, produced by Quincy Jones and Bruce Swedien. Too perfect, too funky, and maybe too abstract–I never get to play them out. And the kick drum isn't very loud, of course. But they're ALWAYS in my bag. Why? I don't know. Maybe carrying perfect tracks is like having a lucky amulet in your pocket.
–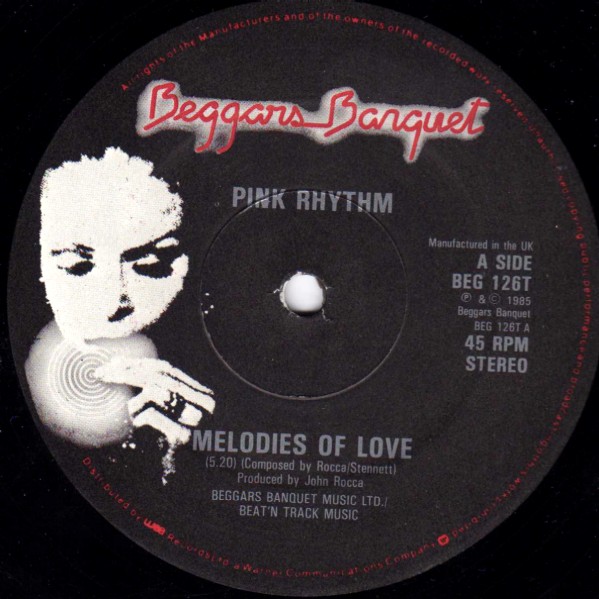 8. Pink Rhythm, "Melodies of Love"
I think Joel Martin from Quiet Village gave me this one–an early '80s John Rocca production. The voice sounds like Imagination, but it has an extra funky instrumental edge. Especially the synth solos at the end; that part has a virtuoso spontaneity, which one doesn't often find on drum machine soul music from this period. I've played it out about once. It's unusual, for sure.
–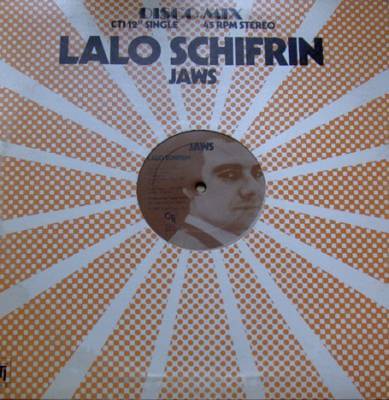 9. Lalo Schifrin, "Quiet Village"
Since we mentioned Quiet Village, we can also mention this. The B-side of the "JAWS" 12-inch. It's incredibly funky, and the chords and bass seem to go nowhere but in an odd meter or pattern. It changes the mood in the room instantly. But again, only for listeners and dancers interested in abstract permutations of groove and rhythm.
–
10. Giorgio Moroder, "Evolution"
This track is quite obvious, but who wants to read a list of opinions about songs you'll never hear or be able to afford? We probably all agree on this one! "Evolution" is one of the greatest disco instrumentals of all time! But if you 'analyze' it, it has a lot going against it on the dancefloors of today. The bass goes through a phaser/flanger and isnt always clear on a system with exaggerated sub-bass. The beat is unvarying, almost plodding–no funky snare fills, no Latin percussion, nothing. And the mood is so dark…destruction and twilight and metamorphosis…it is a journey for those who know, and an unreadable book for those who DON'T.
–
11. Mtume, "So You Wanna Be a Star"
Johnny Hiller from London's Lasermagnetic crew gave me this one. It's not one of my all-time favorites, yet it seems a perfect example of something which can be really special, which you want to play but never get around to because it can set the wrong mood, hit the wrong chord. The production has all the funkiness which Mtume put into those Stephanie Mills singles, but the lyrics are darkly ironic: "Now youre hanging with all the freaks, but where you gonna go, when the dancing is thru?" Thanks for the lesson, mom and dad. I didn't know the lyrics when I first heard it; the voices and song moved me, and now I'm never sure if I should play it! Maybe I'm just waiting for OTHER DJs to play it when I go out dancing. Wow. That's profound.
–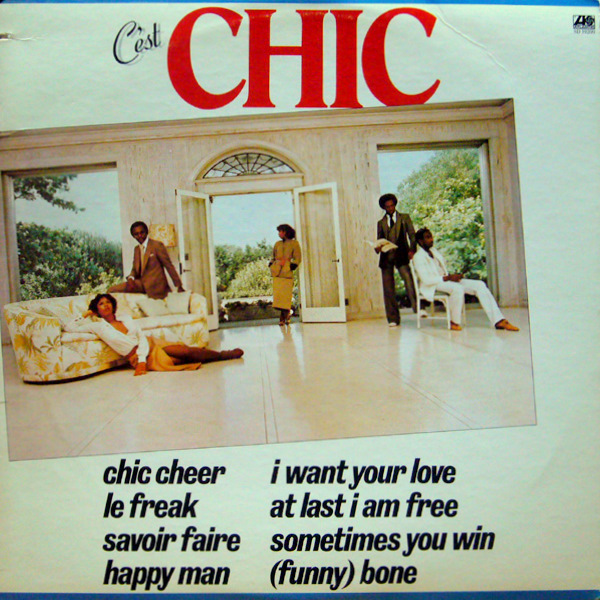 12. Chic, "Sometimes You Win"
I just discovered this killer last week! its the B-side on the original LP with "Chic Cheer" and "Le Freak." The chords are golden, the gentle swing is irresistible, and like the Mtume track, it has a kind of dark irony in the lyrics. But I think it's much more subtle, more beautiful–no hollering! Let's see how often I can play this one out.
–
13. Sade, "Hang On To Your Love"
Another song which we all know, but whose DJ value is debatable. It's just the opposite of everything which rocks the dancefloor. It's cool, unfunky–Sade can't hold a candle up to The Three Degrees or The Emotions, but obviously she wasn't even trying to do that! I've heard other DJs play it once or twice, and it's really grand to see people go into some weird invented bossa-nova '50s rockabilly-ballet thing. You know it's not disco, but it's definitely got a strong 4/4 beat, so you try to dance to it in a different way.
–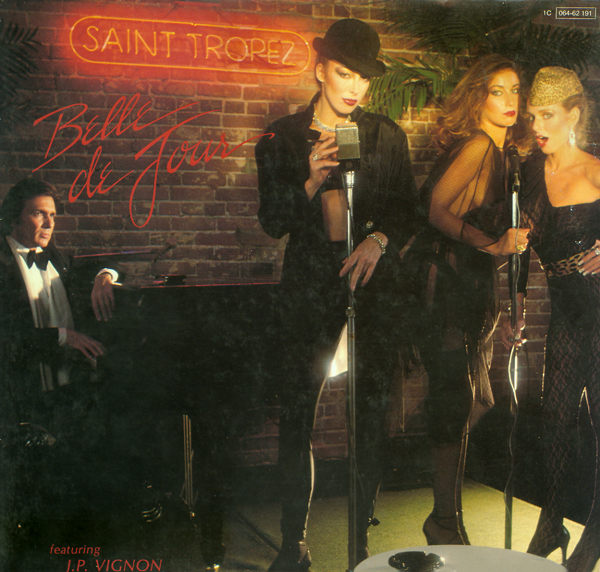 14. St.Tropez, "Most of All"
Two songs by Rinder and Lewis in this list of 15–we could add even more. I like this one because it has that funky, slow bass break and the acoustic piano, played in a funky "rubato" style, which doesn't go on long enough. 105 BPM again! I often think "Fly Robin Fly" is like an extension of the funkiest little part of this song (although it predates it), yet the fact that you have to WAIT for that moment is what makes it good. Listening to the groove evolve over two or eight minutes, and then blossom suddenly and fade again like a rare flower–like so many classics, and like nothing produced by anyone today.
–
15. Tele Music
I'm not sure of the titles because I borrowed the original LPs from a friend in Berlin and recorded them all last year, only to discover that someone else has officially re-released them now and put a 909 under some of the better tracks. Woops. Not necessary to repeat how we love the late '70s records by these French session musicians…They're kind of like sparse blueprints; they could be textbooks for students in pop arrangements. Piano, bass, strings, horns. A nice solo here and there. The essence of disco music, without the trimmings that made lesser compositions into much bigger hits. To me they feel like Satie or Debussy melodies sometimes. And, again, I don't play these out often enough.
You know what a really great dancer is? That's someone who doesn't just follow how loud the kick drum is, but finds the rhythms playing in every instrument in the song! I can say no more!
–
A two-disc collection of classic recordings from Wang's label, Daniel Wang Presents Balihu 1993-2008, is available now. Here's one standout cut from it, along with a recent mix from the longtime neo-disco producer/DJ.