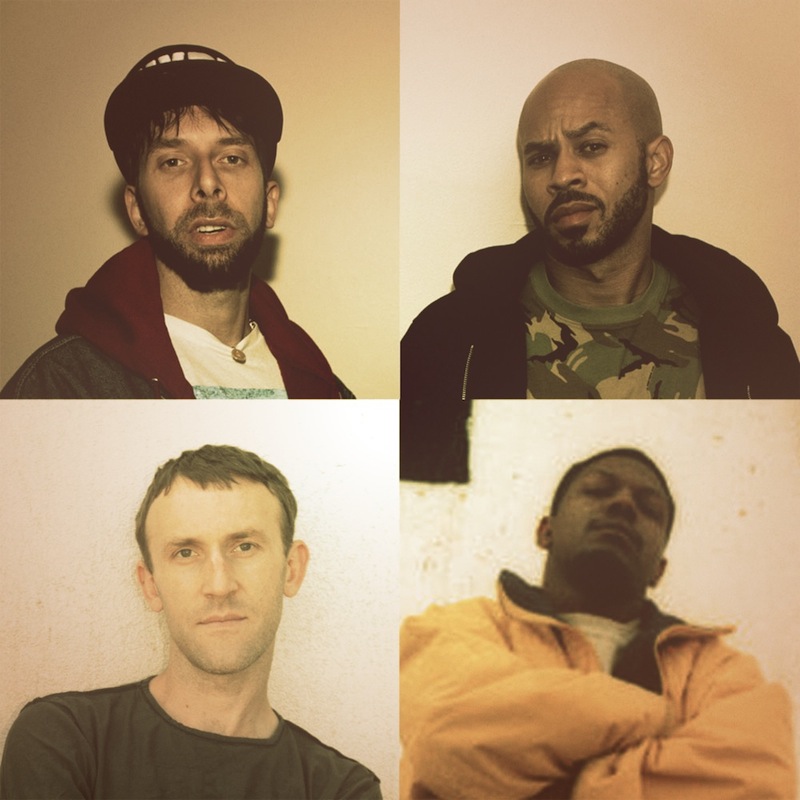 "After Camu [Tao] passed away, a lot of the fun and the energy felt like it got sapped out," EL-P said in a self-titled cover story earlier this year. "A large group of people were traumatized. And you can kind of grit your teeth and go forward–and we did for a while–but that started me thinking maybe it was time for me to do something else."
That something else included releasing a posthumous Camu Tao record (King of Hearts, the final album on EL-P's Definitive Jux label) and pursuing a solo career that peaked with this year's Cancer 4 Cure LP. Meanwhile, Camu Tao's other cohorts in MHz–a short-lived indie rap supergroup co-founded by Camu Tao, Copywrite and RJD2–have reformed and released MHz Legacy, a proper debut featuring Danny Brown, Blu, Slug, ILL BILL, Harry Fraud, Oh No and more.
Sample a few standout tracks from that full-length below, alongside a Throwback Thursday MP3 of "The Only Weathermen Song," yet another ill-fated project that featured EL-P's beats and rhymes from Copywrite, Camu Tao, Tage Future, Cannibal Ox, Jakki Da Motamouth and Yak Ballz…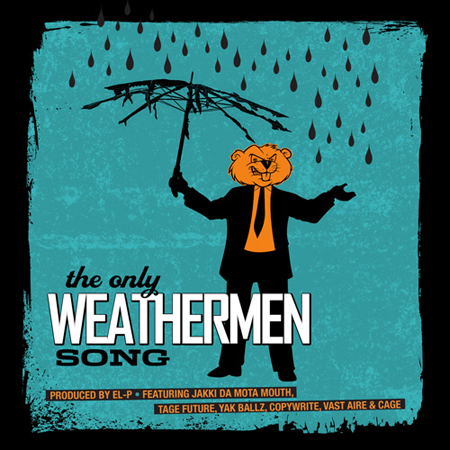 Here's what Copywrite had to say about this song:
Back in 2001, 2002, Camu and I where living in Middletown, New York. Cage lived there too, which is why I moved out there. We where supposed to go on a tour with all of the Eastern Conference Records artists, but Mad Skillz pulled out to vacation, so the tour fell through. Cage wasn't too fond of Camu back then but 'Mu expressed to me how bad he wanted to go to pursue music with me and I told him to come along. In those days, we would always drive my Ford Explorer from Middletown to Manhattan to record at DJ Mighty Mi's spot on Lexington, and then we'd go visit El-P in Brooklyn and crash for several nights at a time. Vast Aire and Vordul Mega, of Cannibal Ox, had their own room downstairs and El's studio was right next door, so there was always music going on.

This song was recorded around the time I was working on my debut album, The High Exhaulted, and Cannibal Ox was working on their album, The Cold Vein. It was a rare occasion to have Tage Future, Camu Tao, Jakki Da Motamouth, Cage, Cannibal Ox, El-P, and myself all in the same room at once, so I told them we needed to seize the moment and record something. El started pulling up beats and we all instantly agreed on this one. The beat played and we wrote – whoever had their verse first hit the mic booth, which, at that time, was El-P's closet, and the rest is history. Camu was probably smokin' a blunt with Vordul, so neither of them is on the song; I don't know why El didn't drop a verse. Back then we titled it "The Only Weathermen Song," since it was so tough to get all of us together at the same time.