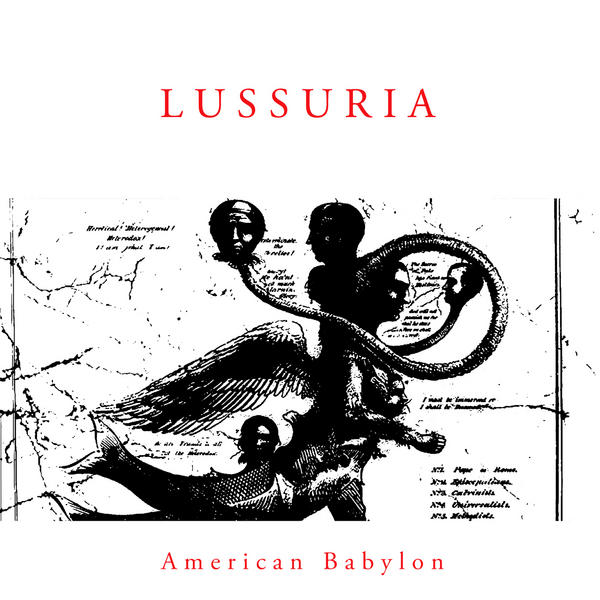 The Artist/Album: Lussuria, American Babylon (Hospital Productions, 2012)
Our Review: As the rain continues to pelt our office window this afternoon, we can't think of a better way to wallow in all that gloom than this compilation (now available as a double LP) of three ridiculously limited–as in 99 copies each–cassettes from the dark-ambient Italian artist known simply as Lussuria. (Translation: "Lust," of course.) Fitting right in with Raime, Demdike Stare, Porter Ricks and other bleak not-quite-beat makers, this diverse set references everything from Pornography-era Cure instrumentals to subaquatic techno.
And tying it all together conceptually? Try dead serious cover lines like "beauty must suffer" and a poem that begins with the vile verses "…We've prayed for rain/ Bile nurtured soil/ Absorbing the mist/ Sun ignites the haze." The only thing missing is a Trent Reznor freestyle. Thankfully, Lussuria is a strictly instrumental affair aside from a few muffled samples, keeping this record out of the realm of camp and firmly in the must-listen pile.
Available At: iTunes
Stream 'American Babylon' in full via Spotify below…