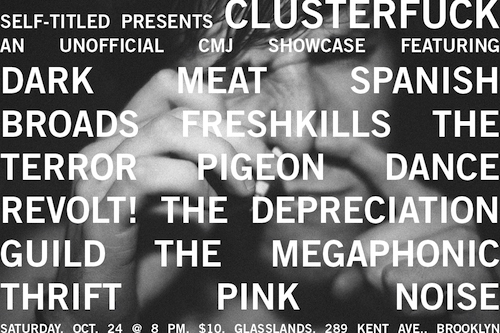 The following people have played our annual Glasslands party in the past couple years: MGMT, Yeasayer, Jay Reatard, Amazing Baby, Holy Fuck, Blaqstarr, and a bunch of others. All before they 'blew up'. Or at the very least, before they started playing places like Bowery Ballroom. We're not bragging; we're just stating facts, followed by a list of seven bands we're certain will be blowing up the 'blogosphere' in the coming months.
(Please note: We decided to bypass Ticketweb this year to save you money on fees. If you want guaranteed entry–and these spots are limited, mind you–please E-mail events@self-titledmag.com ASAP and we'll try and get you sorted through a simple $10 PayPal purchase. So DIY of us, we know!)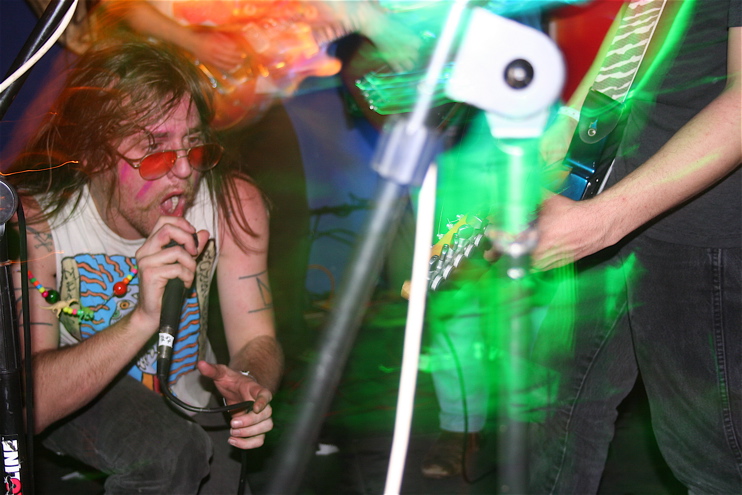 The Artist: Dark Meat
Their Latest Release: Truce Opium (Emergency Umbrella)
What's Been Said About Their Last LP, Universal Indians: "As a singer, [Jim McHugh] sounds emboldened by the crowd behind him, as if drunk on their company. Universal Indians would be interesting only for the logistics of the undertaking–I imagine shows where the distinctions between performer and audience is blurred completely–but the group's communal excitement make Universal Indians a fascinating feat, surprisingly accessible and rewarding." – Pitchfork
"On the surface is a rag-tag, psyched-out rock volcano. Two drummers, costumes, droning freakouts–Dark Meat even cover the songs of legendary free-jazz saxophonist Albert Ayler (the liner notes dedicate Indians to his "Holy Ghost"). Their long-haired, rambling aesthetic echoes Brightblack Morning Light, while their penchant for robes and face paint could inspire connections to psychedelic brethren Polyphonic Spree. Further still, their improvised storms of squealing feedback allows them to comfortably share a bill with Akron/Family or Ariel Pink. However, trying to wrap up Dark Meat in a convenient, trendy moniker is a ham-fisted operation at best." – Pop Matters
"Universal Indians isn't a punk record, thirsty for the blood of its forebears. It isn't a 'deep fried,' horn-infused hybrid of stadium rock and R&B. It isn't a mad, loud, dirty smokestack with a misty eye for Halo of Flies. It's not a long-form channeling of Crazy Horse's trucker mysticism. And it's not an experimental record. It does share ground with all of the aforementioned conceits. But it's a rock record, straight up. And it's a great one." – Dusted
–
The Artist: Spanish Broads
Their Latest Release: They don't have one, although you can find lots of acclaimed records from its rotating lineup, including Ratatat's favorite rapper, Gordon Voidwell, Invisible Circle, and members of Apache Beat, Amazing Baby, Boy Crisis, Das Racist and a band or two we can't name just yet. Let's just say you won't see these people performing on one stage again for a while.
What's Been Said: "Imagine 20 kids being introduced to instruments for the first time. They're brought into a classroom, at a 'touch museum' or in pre-school, and they're all handed various noise-making devices. One gets a triangle, another a tambourine. Some get to beat drums, while others rub a stick back and forth on a grooved piece of wood. They all start making noise at the same time. Now just replace the triangles and grooved wood things with drum machines and microphones. Throw in very loud, amplified volume, and you've sort of got Sunday night's show." – Brooklyn Vegan
–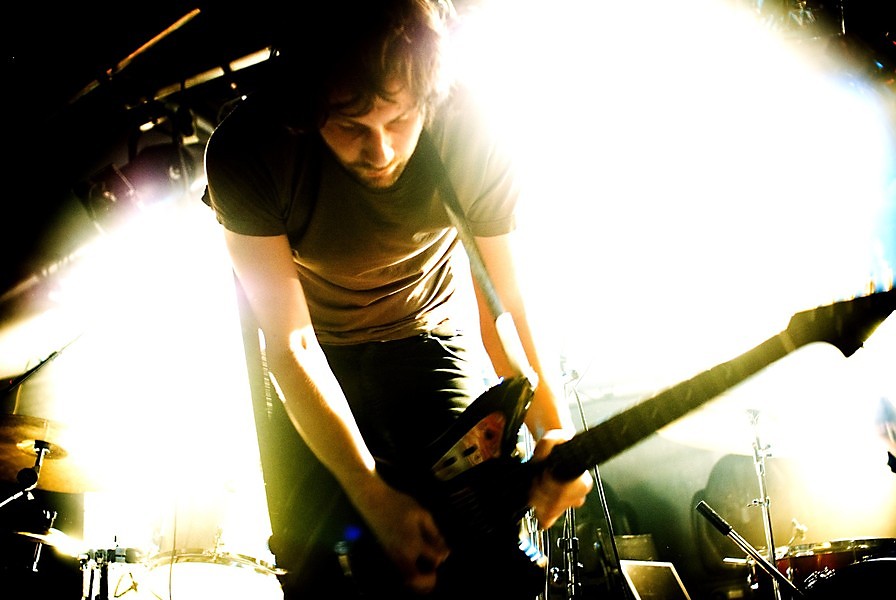 The Artist: The Megaphonic Thrift
Their Latest Release: A Thousand Years of Deconstruction EP (Spoon Train Audio)
What's Been Said: "The Megaphonic Thrift formed out of several other bands in Bergan, and long before their 7" Acid Blues was being pressed, they were invited to bring their mix of acid fuzzed noise and undeniable melodies all over Norway. They were the last band I saw at by:Larm and I stood near the front with a huge smile, the wash of music making me feel like my face was being blown back. It was definitely the loudest and one of the most exciting things I'd seen." – RCRD LBL
"The name is a Guided by Voices reference, but the Thrift jam like early Geffen-era Sonic Youth, which means lots of low vocals, punchy drums, and headlong tempos. On 'Neues' especially, they set up a perfectly tuneful song, then carefully unravel it strand by melodic strand–all in about four minutes. The result is a surge of scribbly, dissonant guitars, propelled by a percussive bass line and drumbeat that punishes the hi-hat and cymbals." – Pitchfork
–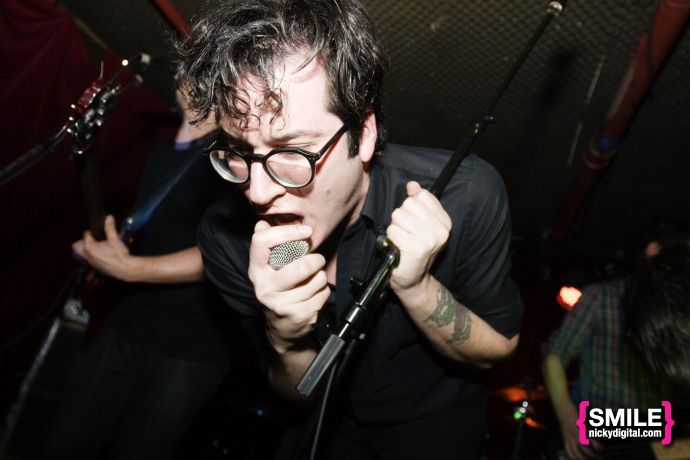 The Artist: Freshkills
Their Most Recent Release: Freshkills (self-released; new record being readied for 2010 release by Jim Sclavunos of the Bad Seeds)
What's Been Said: "Taking its name from the vast old landfill in Staten Island, Freshkills, appropriately enough, injects a degree of trash rock into its post-punk hybrid. The band's painstakingly constructed hooks put them at the top of the heap of late-eighties revivalists." – The New Yorker
"I love this band because they remind me of the way I thought of New York before I lived here. It's hard-hitting and infectious, but the frantic desperation is always palpable. It's dark in that way." – Vice
"Cool and crass, detached and desperate, dissonant and darkly sarcastic, the quintet specializes in a sound alternately slashing, hypnotic, urgent and controlled. They deliver both live and on vinyl (yes, vinyl), all without the benefit of anything resembling a guitar solo or a vocal harmony. They also have one of the best drummers in the business." – The Deli
–
The Artist: The Terror Pigeon Dance Revolt!
Their Most Recent Release: We're Humans: Be Awesome! (Luaka Bop)
What's Been Said: "Working with five pals, [frontman Neil Fridd] composes electro-indie-disco beats and supplies the props, costumes, and entourage of party starters (many dressed as cats) who mix with the crowd and loosen tight screws. It's nearly impossible to stand on the sidelines of a Terror Pigeon Dance Revolt! show. Well, it is possible, but you'd be missing the very reason people come: to be part of the sweaty disco pileup." – New York
"Where other acts spend long hours rehearsing, this group is more apt to invest time baking cakes to pass out to clubgoers in need of a snack. And while other budding music stars might explore ways to polish their image, the members of Terror Pigeon busy themselves sewing mountains of matted stuffed animals onto the secondhand jumpsuit Mr. Fridd sometimes wears while singing. Shows are usually last-minute arrangements, with only the most devoted fans able to follow Terror Pigeon's next move." – The New York Times
"It's impossible not to get wrapped up in the commotion – the costumes, the lights, the screaming – you could walk into on of their shows completely sober and moments later feel like you're tripping balls. It's craziness in the best sense of the word." – Quiet Color
–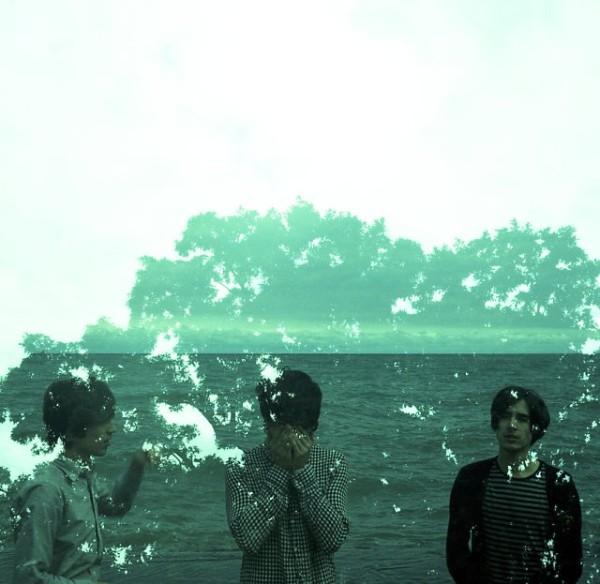 The Artist: The Depreciation Guild
Their Most Recent Release: In Her Gentle Jaws (Kanine)
What's Been Said: "If video game music's ever to have a Loveless, the Guild's taking a serious stab at it, regardless of how many mushroom power-up jokes you got for them." – Pitchfork
"With influences including Cocteau Twins, XTC, Slowdive & Phil Spector, it's no wonder that my unwavering love for The Depreciation Guild has only grown stronger and stronger over the course of the last two years (since the release of their fabulous debut album: In Her Gentle Jaws). Their shoegaze meets prog meets dream-pop sound is truly stunning to witness in a live setting (a brilliant light show doesn't hurt either!)." – The Music Slut
–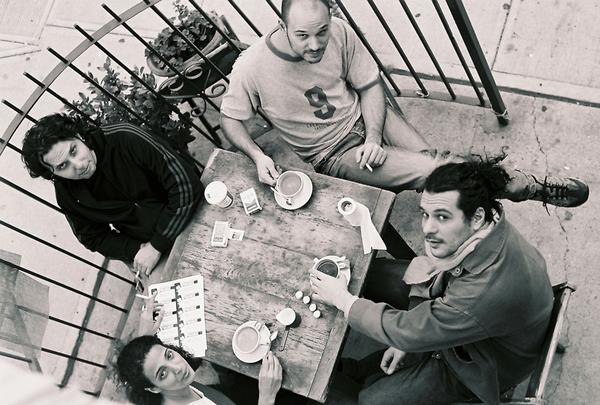 The Artist: Pink Noise
Their Most Recent Release: What Will happen If Someone Finds Out? (new Dave Sitek-produced LP, due out in early 2010)
What's Been Said: "On stage Sulami has the voice and presence of a post-Goth Valkyrie…Several weeks ago in a club called Rothko, Pink Noise moved resoundingly beyond a Siouxsie label into controlled territory whose fringes are patrolled by Sonic Youth." – The Gazette
"Standing on the shoulders of bands like the Pixies and fellow NYC ground breakers Sonic Youth, Pink Noise don't rely on any infectious pop hooks or catchy dance beats. Instead their latest LP, All Is Nu, produces a tremulous vibe, a feeling, a notion simultaneously disarming and eerie. Their sound moves nimbly from amorphous, ambient buzz to more traditionally structured rock with a flick of the wrist." – The Deli Magazine
[audio:http://www.self-titledmag.com/wp-content/uploads/2009/10/MOVING%20IN%20AMMIX%2015%20082109.mp3]