Photography STINE SAMPERS
Aside from a few admitted influences — the seminal French classical sounds of Maurice Ravel, Claude Debussy and Erik Satie — Félicia Atkinson doesn't provide many hints as to what's happening throughout her new Shelter Press album, The Flower and the Vessel. A few clues emerge in the track-by-track commentary below, however, as the multi-medium poet/composer traces the record's entire journey, from its brief yet beguiling intro to its final abstract stand-off with Sunn O))) guitarist Stephen O'Malley….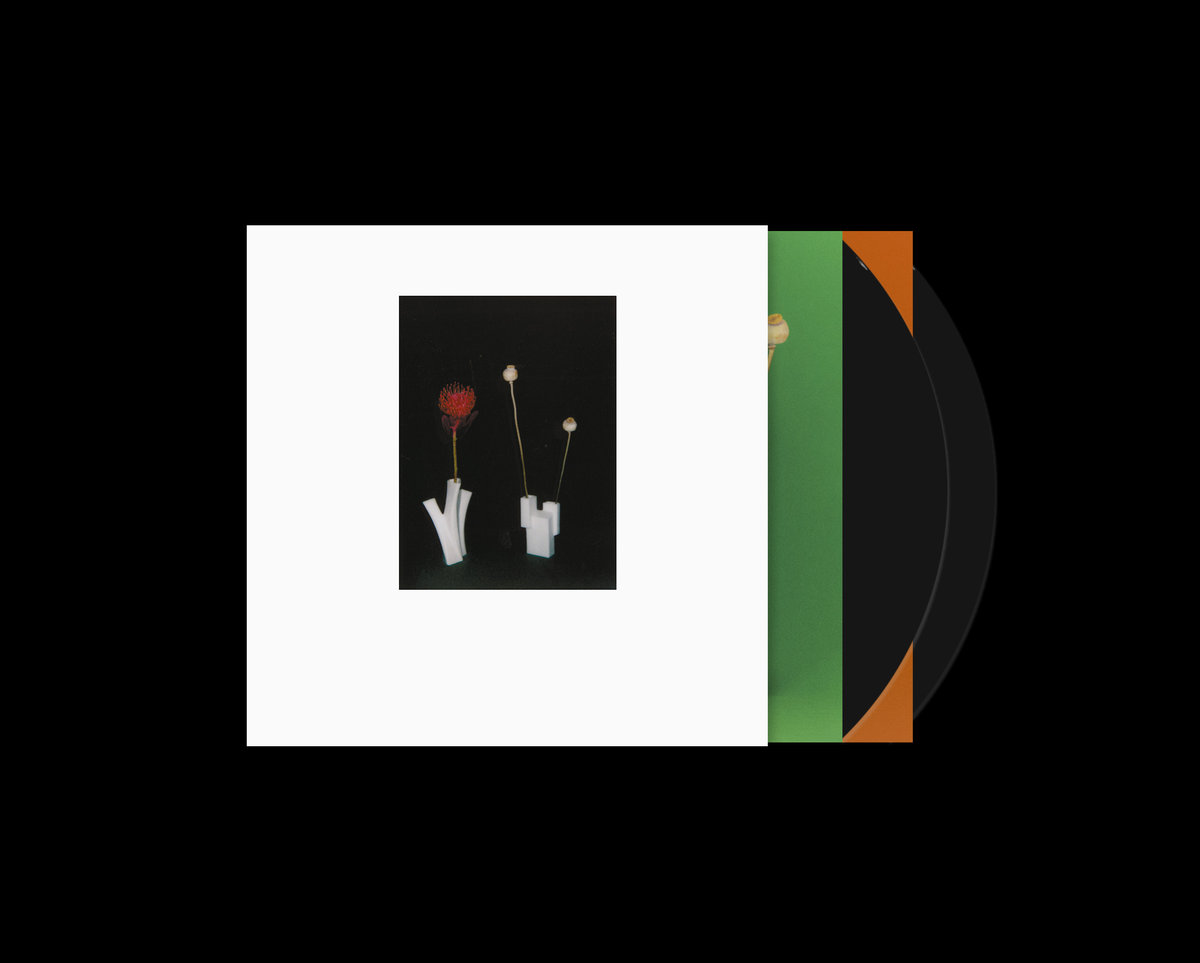 "L'APRÈS MIDI"
I feel like suddenly, I am myself, for a brief moment, the afternoon.
I talk to the light piercing the curtains.
The voice is a vessel and time is a flower.
I watch an Eric Rohmer film called Love in the Afternoon.
I eat a strawberry pie. Intentions are made through breathing.
"MODERATO CANTABILE"
It's an echo of Marguerite Duras. I hear her voice in my head.
I drink a rosemary iced tea.
I was playing the piano at Issue Project Room in New York City; something beautiful happened with the audience and the walls.
I later saw a seagull in the sky at home.
I would love the listener to slow dance with an invisible friend.
"SHIRLEY TO SHIRLEY"
Painter Shirley Jaffe said one day to Shirley Kaneda, "I could break up that space."
Shirley Kaneda said one day to Shirley Jaffe, "Did your ideas change over time?"
I took those phrases like a couple of stones in my pocket and carried them with me for a while.
I am wondering where the ideas go when you forget them. Do they hang somewhere, like a lost scarf in a tree?
Can you take them back? Will I be a painter one day? What is time in relationship to color?
What Paris did to me? Where do I belong?
I was interested in the gesture of synthetising the act of creation from a painter, in a few words and also the fact that I re-act an interview with my voice, and my concerns, passing through the persona of someone else to understand myself.
I was also inspired by Kathy Acker's way of stealing words and wearing them like a second hand jacket with a few holes and new buttons.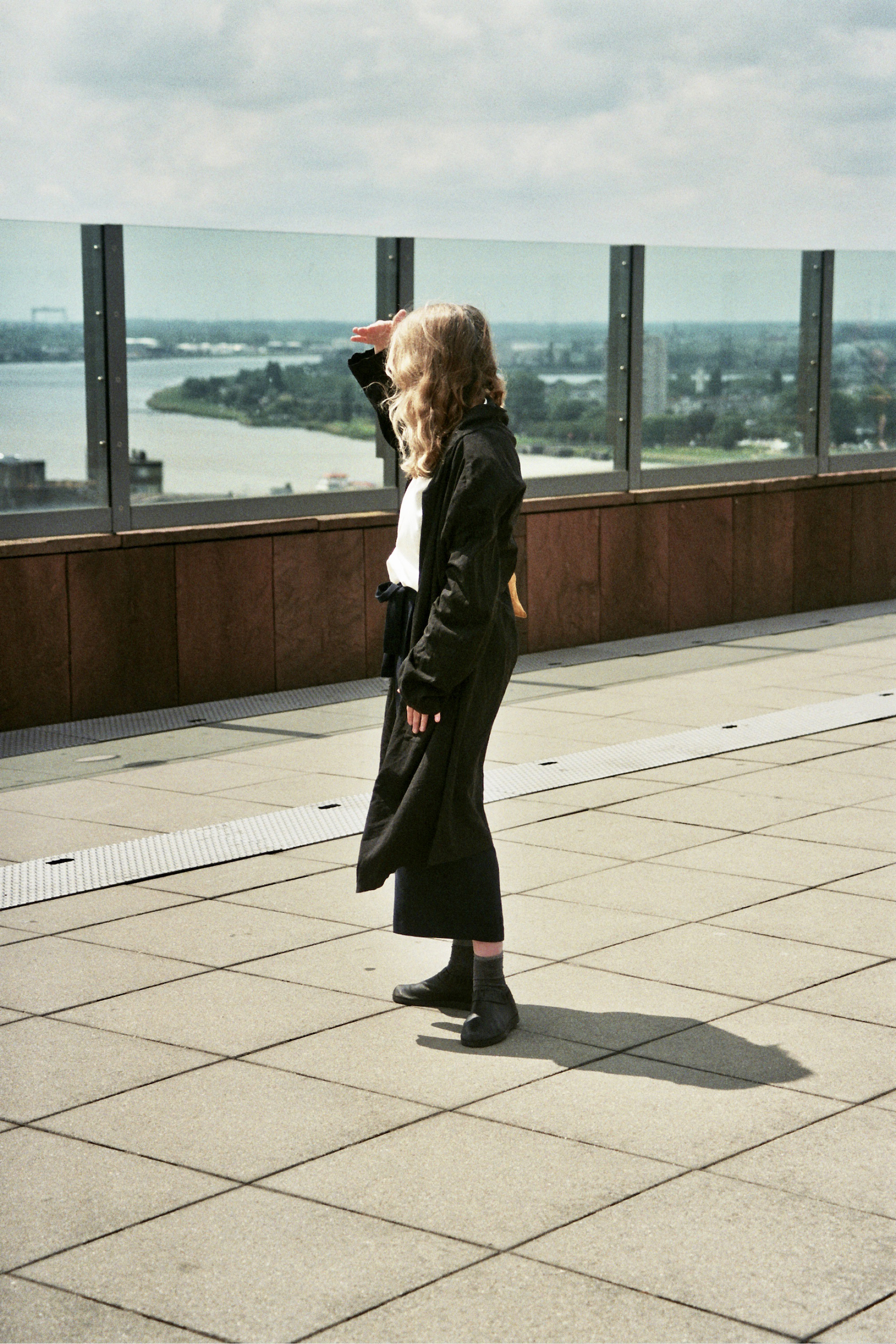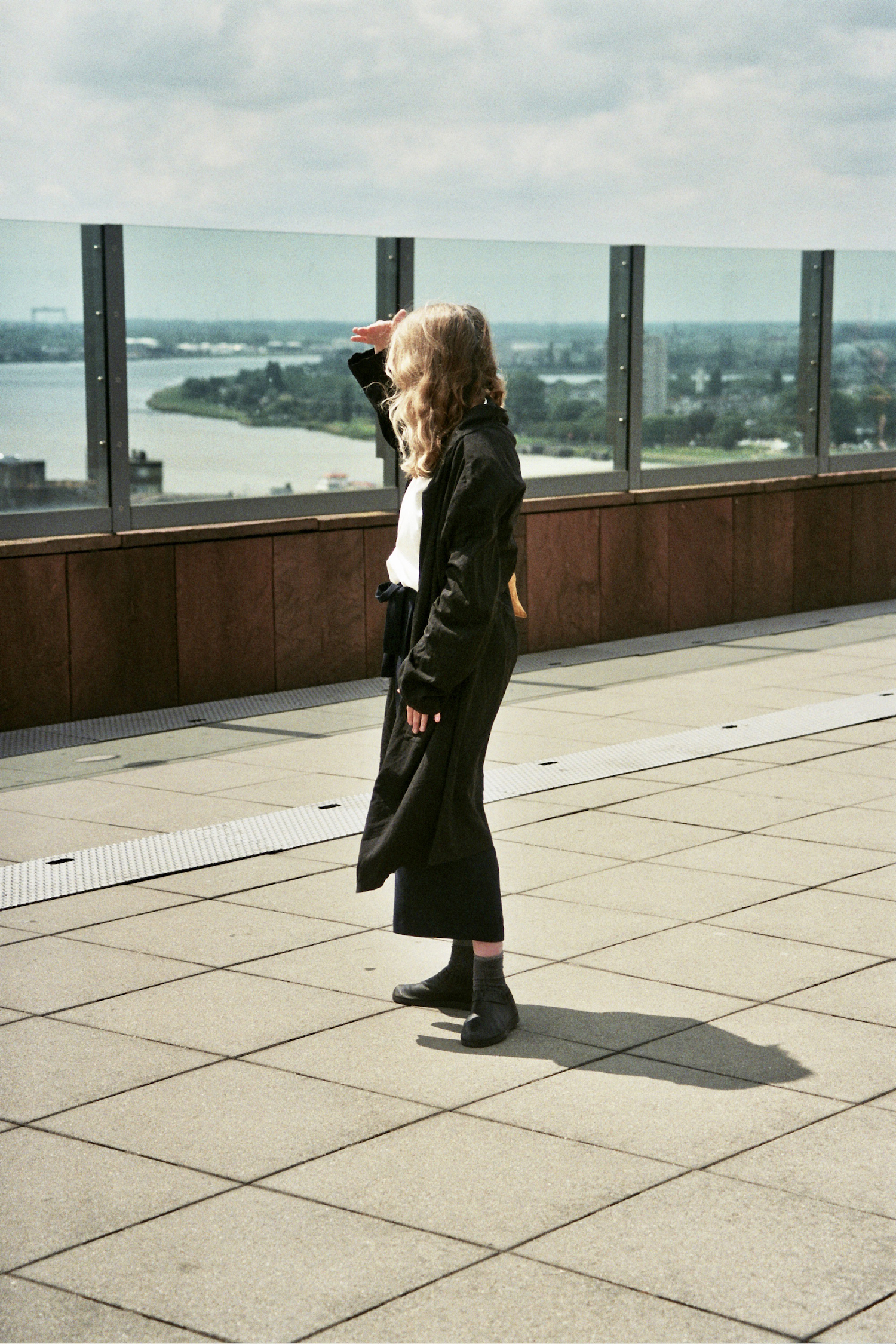 "UN OVALE VERT"
The poet David Antin said, and then wrote "turning, the ways the birds do, one by one…."
This song is for David and Eleanor Antin, and the way the bird turns sometimes, one by one.
It's also about drawing and how suddenly shapes appear in a white page. Lines, colors. It's about how drawing and poetry shaped my way of seeing the world around.
"YOU HAVE TO HAVE EYES"
A strange ritual, a kind of exorcism of a paranoiac state. What to do with fear? Make music maybe.
I perform the voice of St EOM speaking about his very strange constructions in the Land of Pasquan.
The voice in French is me in Joshua Tree asking while the coyotes are howling "what do I do with the fire?"
I always considered songs structures that could be shaped like a fire, shaped like an architecture and shaped like a walk in a desert.
"LINGUISTICS OF ATOMS"
I'm thinking of the shrinking of the Amazon forest.
But also the film Powers of Ten by the Eames.
I feel very small and powerless.
I am wondering about ions and atoms.
It's in the water / in the storm / in the water / in the soil / falling / shoes.
"LUSH"
I took a boat on a river in Kerala with my mother.
I saw the moon soaking in its reflection in the water.
"JOAN"
In this track, words are made of elements of a novel I am writing in French for a few years now called A Forest Petrifies.
This is the beginning of the novel. It takes place in the middle of the desert in the future and it's about two men having a discussion near a fireplace in a modernist house in the future and the music they are listening is not emitted by a device anymore but by themselves, like a new kind of technology.
They look at the fireplace and it reminds them of a painting of Jerome Bosch and wonder if the ashes of the fire could be a little republic of some kind.
Joan is a reference to Joan Didion. I am a bit obsessed about her writings but also her strange eloquence and gesture while she is speaking, like she is erasing with her hands the words she is pronouncing.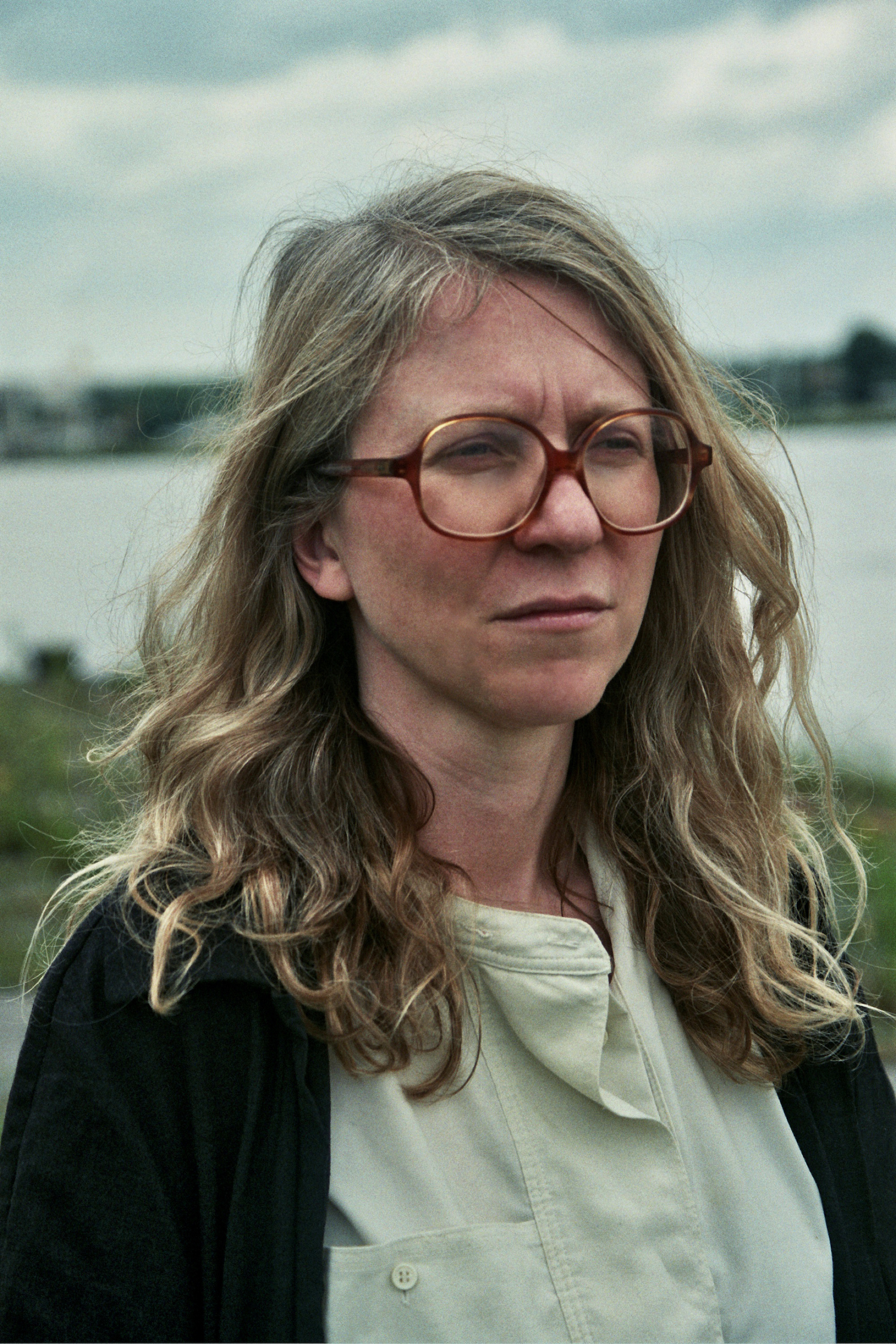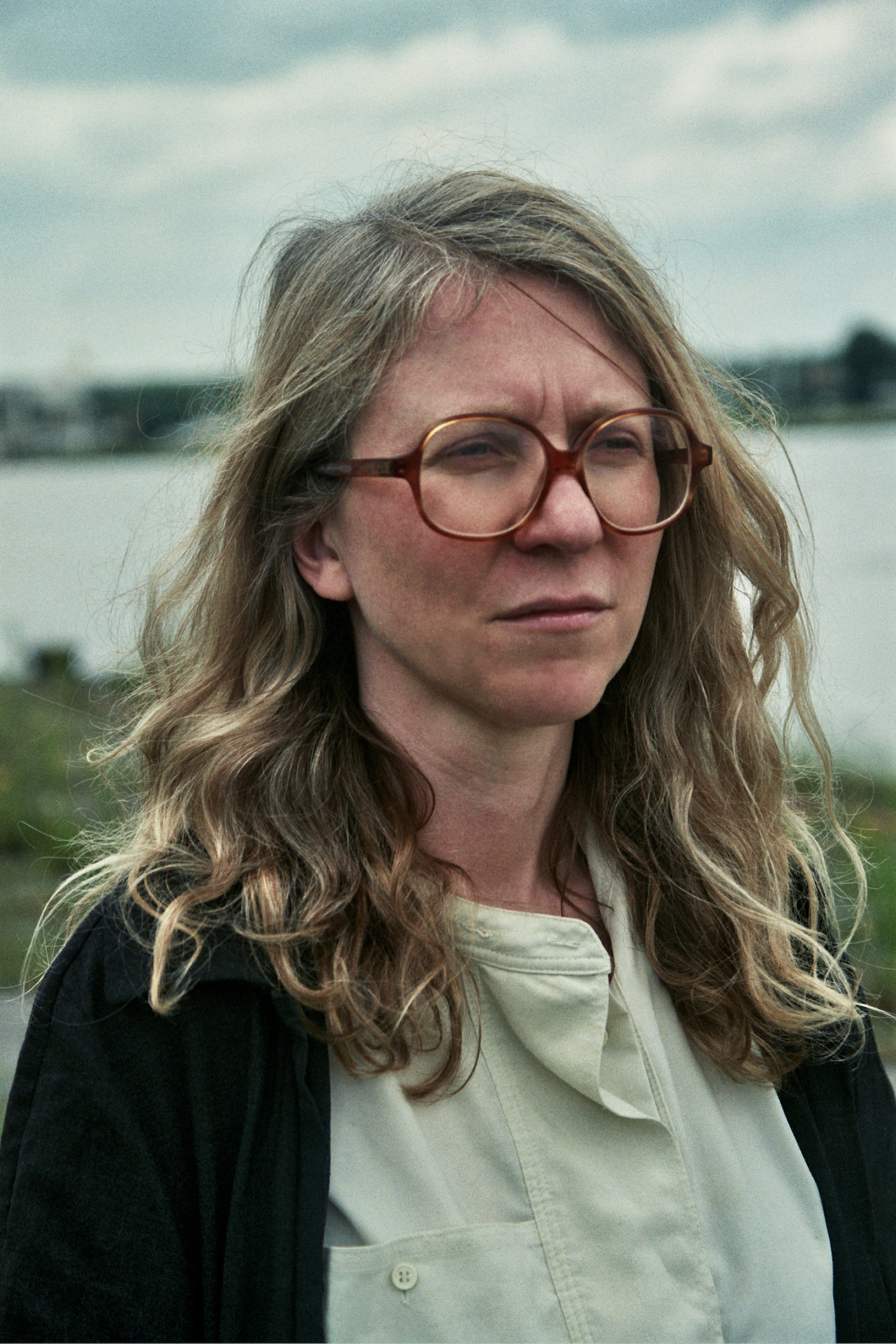 "OPEN"
There is a novel by André Dhotel called The Land Impossible to Reach and another for children by Frances Hodgson Burnett called The Secret Garden.
Let's imagine a song in a shape of a door of a secret land.
Let's imagine music writing as a landscape composition.
Everyone should be able to have a garden. Or, as Virginia Wolf said once, "A room of once's own."
"L'ENFANT ET LE POULPE"
I enjoy very much the paintings of Peter Doig and this is an imaginary painting of him.
I see a forest and shadows and a pond and a child playing with an octopus at dawn.
The title is also a thank you note I never sent to Julien Carreyn, the photographer of the flowers arrangements who stand as the artworks in my record and who asked me to call the song like this.
I made a song that was a dream of painting.
"LES PIERES"
It's an open reading of Les Pierres (or The Image in the Stones), the text by Roger Caillois played and performed with Stephen O Malley and produced by him at Music Unit in Montreuil.
It's about reflection, sedimentation, serendipity, mystery and synchronicity.
I love geology and I believe in the power of stones and rocks.