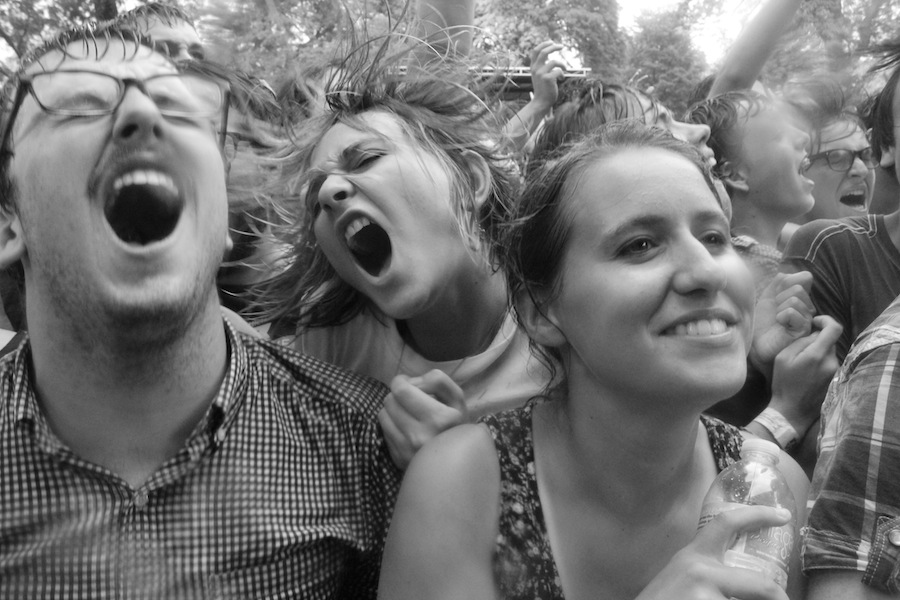 So there's two reasons we've been relatively quiet this week:
We're in the final stages of a major relaunch, one that promises to make self-titled part of your morning, noon and night ritual if it isn't already. Stay tuned for more details very soon.
We flew to Chicago yesterday, in preparation for covering Pitchfork's annual summer music festival.
Here's the deal starting this afternoon, then–we'll be reporting from our Twitter account all weekend, and since we'll also be busy shooting photos all day, a handful of guest artists are taking over our Instagram account, including Frankie Rose, Majical Cloudz and …And You Will Know Us By the Trail of Dead. Which will be interesting to say the least; everyone has our login/password and the freedom to post whatever they want basically so let's just say you've been warned.
In the meantime, here's a Spotify playlist featuring nearly everyone who's performing this year…