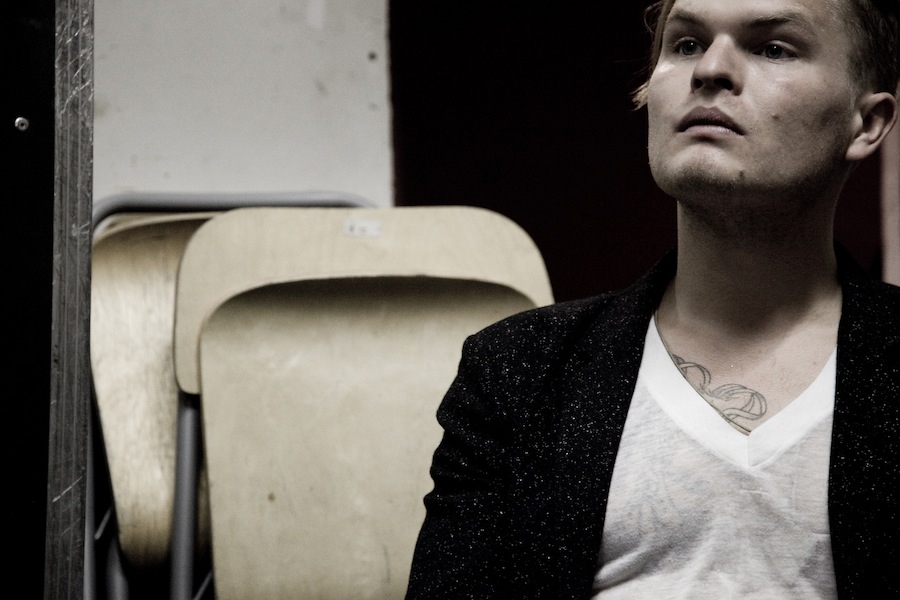 Photo by Travis Huggett
Words by George Lewis Jr.

Chris and I spent a couple weeks together locked away in a beautiful studio upstate–one week in the fall and one week in the winter. I'm sure his memory is better than mine, so I would like to talk about the first night of the making of Dreams Come True…
"The result to me is very personal and beautiful"
Chris picked me up from my house in his purple Explorer, which looks a lot like Grimace on wheels. The back of the car was loaded with tons of alcohol, music equipment and camping gear. We headed upstate and throughout the entire ride, Chris kept dodging the question of whether we were staying in the house we would be recording the CANT record in. I wanted to sleep on a big brass bed in a mansion in the middle of the woods; secretly Chris wanted the opposite…
About 25 miles from the house, Chris sprung it on me–we would spend the night camping instead. We drove up to a campsite in the middle of the night. Chris jumped out of the car with a headlamp (I didn't even have a flashlight) and I watched as it faded off towards the campgrounds. He moves so fast; it's like watching a firefly out there, working hard setting up the tent and grabbing dry wood for a fire. By the time my eyes adjusted to the pitch black night, the camp was nearly 75-percent set up. Chris went on telling me everything I needed to know about making a perfect campfire and once it was built, he ran to the car and came back with a tall bottle of Jameson and other condiments. We spent the next three hours talking about what we wanted to accomplish; what our expectations were; bullshitted about what other peoples expectations would be; spent a good 30 talking about how much we love the Dream and his production; talked more about bears and how Chris had just weeks before been a little to close to one. What we came up with out there was simply that we would take our time, relax, eat good food, drink mad cocktails, and make what we wanted–experiment and not feel guilty or any pressure.
We both woke up regretting the whiskey and went to the house and started doing. All that we spoke of that night is exactly what the record came out to be. When Twin Shadow picked up, I was unable to be with Chris to wrap up the record. When I left it, he was still struggling with his voice, and by voice, I mean what he wanted to say. I was very happy when I got the finished product. Chris was afraid and he totally conquered it; said what I think he wanted to say. The result to me is very personal and beautiful.