Photography BRENDAN GOCO
The roots of Free the Robots' latest record (Datu, due out November 7th on Astral Travels) can be traced back to a Manila trip nearly a decade ago — one that pushed the producer towards learning more about Filipino music and his own background. The full-length really took flight in 2014, though, when a eye-opening psychedelic experience provided questions and answers.
Or as Free the Robots puts it, "I watched as my body vaporized into another dimension. Like a cannonball, my consciousness shot through my bloodline and I found myself amongst an indigenous tribe in a rice field / jungle where I was able to spend time communicating with strangers who may or may not have been my actual ancestors. Without words, what I took from the experience, I can't explain."
To help make sense of what he'd seen, Free the Robots set up a skeletal mobile studio on the island of Siargao for a few months and cut Datu in a beachside hut using nothing but raw beats, field recordings, and Filipino samples. In the following exclusive feature, he unveils the album's latest single alongside a mixtape of classic and contemporary Filipino cuts he discovered while "reconnecting with my ancestry in the spiritual realm of the creative flow state"….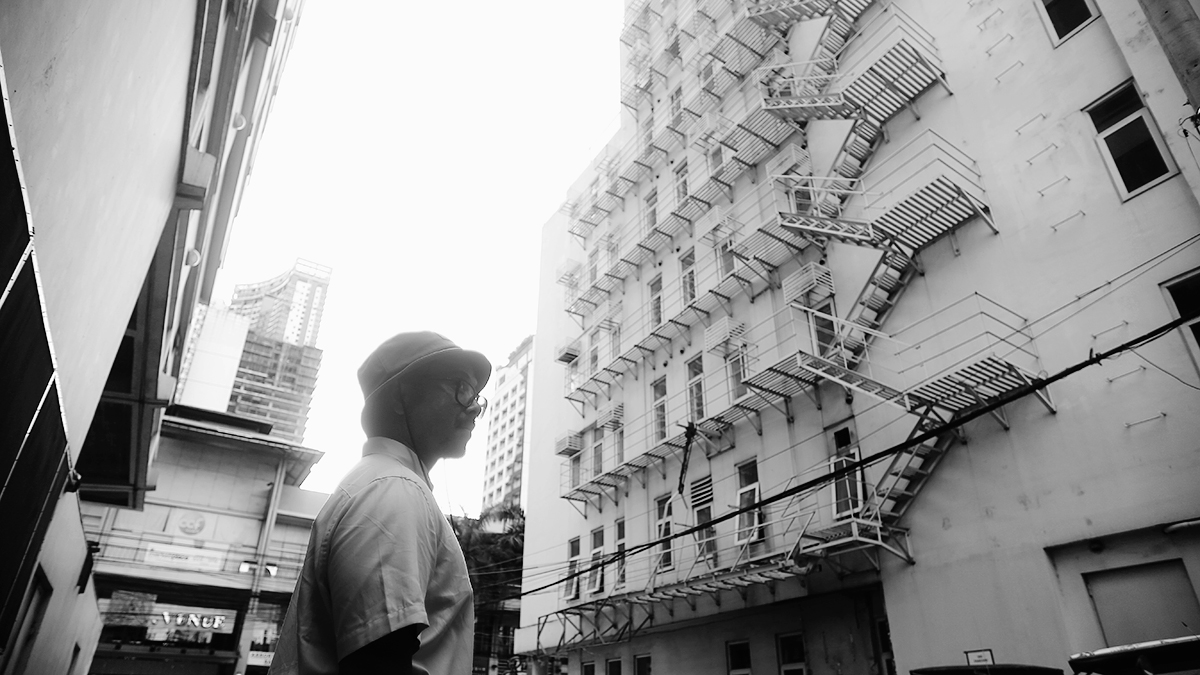 As an American, my musical knowledge of what was going on in the Philippines was limited growing up. It wasn't 'till I started traveling there that I gained more interest in the deeper crates of OPM (Original Pilipino Music). It turns out most of my discoveries outside of traditional / ancient music has been heavily influenced by the West; there's a whole lot of soul, rock, disco, and Latin-influenced music. Here are some tracks that have made their way in my path one way or another as I continue to learn more about recordings from Filipinos….
PINIKPIKAN – SINGKILAN (1989)
My friend Mara from Manila put me on to this one when I was asking about some Pinoy essentials that I might have missed growing up; easily my favorite out of the batch. It's kind of a fusion of indigenous tribal rhythms / instrumentation, and world-influenced psychedelic breaks. Some of the songs have somewhat of a pre-Mars Volta feel to me, but 100-percent Pinoy.
JOE CRUZ & THE CRUZETTES – LOVE SONG (1973)
I discovered this from a friend who called out the sample used while listening to the Action Bronson track "Midget Cough." Turns out it came from a Joe Cruz cover version of "Love Song," originally sung by Lesley Duncan in 1969. Apparently, the Cruzettes were the house band at the Manila Hyatt-Regency Hotel in the Philippines during the 1970s.
One of the joys about listening to hip-hop as a record collector is discovering the samples that are used in the beat. This is one of those perfect grooves the producer didn't have to do much on.
EVA EUGENIO – ANG TANGI KONG PAG-IBIG (1980)
Eva Eugenio is one of those classic easy listening artists from the '70s that would be in every Filipino mom's collection. A lot of the music in this realm is a bit overboard-emo for my taste, but this one stands alone and hits as hard as any deep soulful track that I normally would listen to — heavy, tight drums along with a funky bass line, horn sections and a voice that carries throughout. I play this track every time I DJ in Manila, and it always seems to trip people out.
MURANO KAKOLINTANG – PHILIPPINE GONG MUSIC FROM LANAO VOL. 2 (1979)
My friend Red-i from Manila had this in his collection and I wish I got to it prior to recording the Datu album. It's mainly sessions on the Kulintang, which is an ancient instrument from not only the Philippines, but the entire Malay archipelago.
This is the instrument I sampled for the first single from the DATU album, "Magarib." I was inspired by fact that this indigenous music was made purely for the experience, without the influence and structures we are conditioned to follow in the West.
GHENGIS KYLE – BAKIT BA
I originally found this gem on a German compilation from Tramp Records called Peace Chant – Raw, Deep and Spiritual Jazz Vol. 1. It took me by surprise at first, recognizing a somewhat broken Tagalog (a language of the Philippines) being sung on a foreign spiritual jazz compilation; the vibe was dope and way groovy. I learned later from listening to a Pinoy Grooves podcast that it's actually an African American artist singing in Tagalog.
ASIN – ANG BAYAN KONG SINILANGAN (1978)
I found this record while I was living in Barcelona. There was a little Pinoy section at Wah-Wah Records and I pretty much bought up the whole slot which included some OPM Rock classics by Juan De la Cruz, Anak Bayan, and Wally Gonzales. Asin is my choice from this batch. They're more a psych-folk type band, and this song in particular blends some ancient indigenous instrumentation along with their own sound. Not sure if there was a big hippie-folk movement happening in the Philippines, but this is one band that kind of fits in the realm.
JAZZ FRIENDS – TONY SPEAKS (1978)
I originally discovered this band when I found their previous 1977 LP (The Jazz Friends) at a thrift store in Cubao Expo (Quezon City, Manila). I'm always interested in interpretations of jazz in any country. As a Pinoy I had to get it as a piece of history at least. This album though, I found later at a Disc Union in Tokyo where you can pretty much find any record at some point. One of my main missions as a collector is to find open drums and chop-able drum solos. This track, in particular, is at least 50% just that.
VENUS FLY – DAKILA (2013)
This one is more recent, from a friend known as Pasta Groove from Manila. It's definitely a solid record — more on the soulful / jazz type of vibe with hard drums, Rhodes, horns, and a range of different vocalists singing in English and Tagalog. I recently played the track "Bali Wala" on my NTS radio show.
On a side note, the song I sampled for "An Katapusan (PG's post)" actually came from a Pasta Groove Instagram post; hence the "PG's post." He posted this video of an old part of this Tagalog movie, and I sampled it straight from that to flip my own version.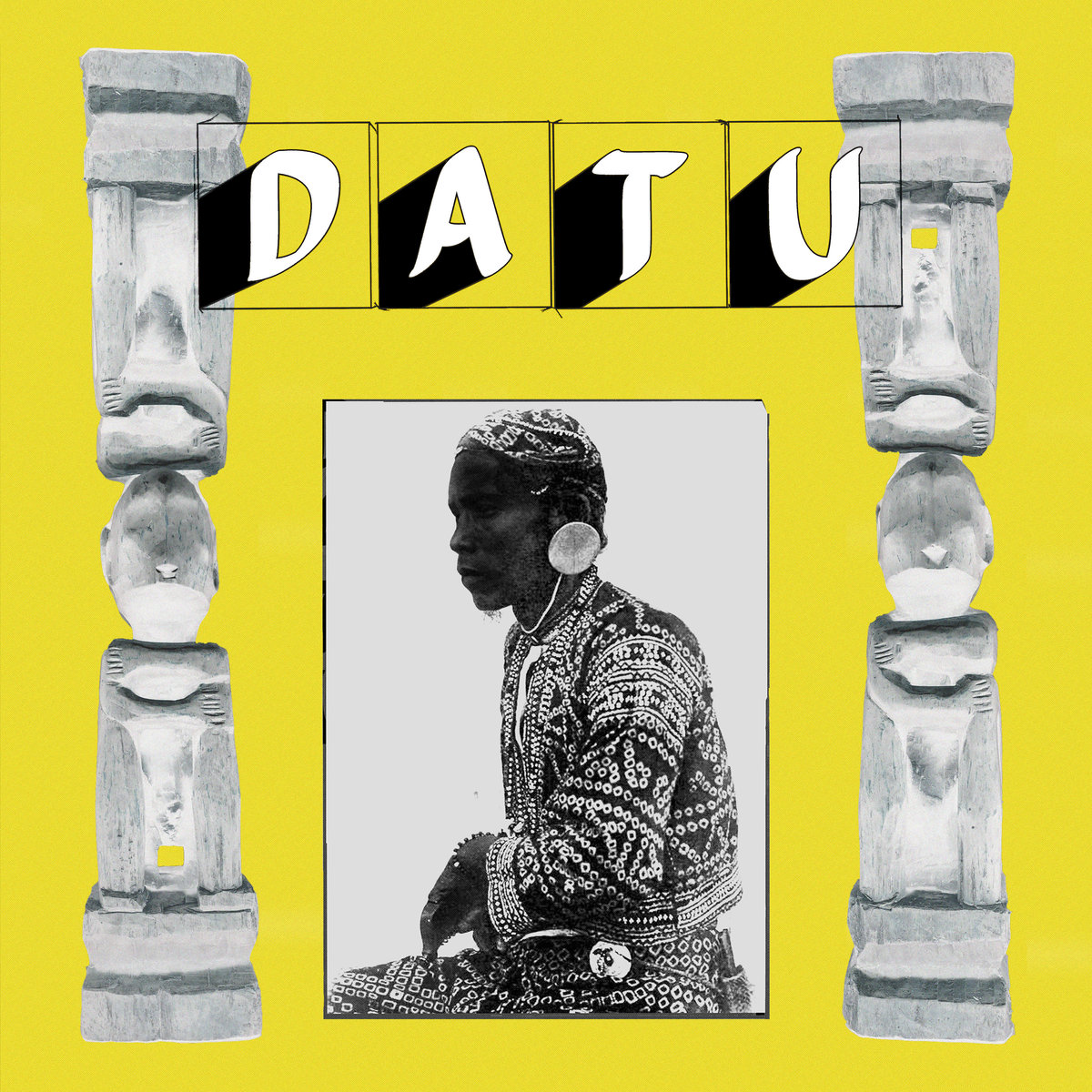 Free the Robots
Datu
(Astral Travels, November 7th)
1. Maranao
2. Tikbalang
3. Tunog sa Lasang
4. Garo dai Maagod
5. Magarib
6. Kalinga
7. Kulilal
8. Ulibaw
9. Nose Flute Jam
10. Manisi Song
11. Kagul
12. Ang Katapusan (PGs Post)