Photography ELEANOR HARDWICK
If there's one question we've gotten sick of answering since moving to Minnesota it's "how do you deal with the weather? Isn't it cold there?"
Well yeah, but that's kind of the point. Living in a city that has four distinct seasons and actually values the restorative power of nature — according to a Trust For Public Land report, 95-percent of Minneapolis residents live within a 10-minute walk of a park — simply puts you in touch with your surroundings. Rather than taking a seemingly endless summer for granted, everyone appreciates warmer months when they're around and embraces, rather than fights, the rest. This can mean something as simple as cross-country skiing, or something a little more abstract — like how our creativity increases as the nights get long and major snowfalls are merely a matter of time.
In that way, we totally get where Lara Rix-Martin is headed with her new Meemo Comma LP Sleepmoss. According to the Brighton-based producer/Objects Limited founder, its seasonal affective songs are "a romantic eulogy to autumn and winter, a time for peaceful inner reflection, amidst the backdrop of British woodlands, dramatic skies and turbulent storms."
While it's rooted in shades of ambient and classical music, Sleepmoss isn't a passive listen, either; it feels alive, fusing restless field recordings with frayed electronics beautifully. Or as she puts it, "Musically, we have never truly embraced rugged landscapes in their full glory…. When I thought about the many different composers over the centuries, their work seemed uptight and far too human in scale. For instance Vaughan Williams had unquestionably beautiful moments in The Lark Ascending, but it's too clean, too controlled. I wanted to channel a take on classical music that was hyper-real, focusing on letting the elements speak to us, not the other way around."
In the following exclusive, Rix-Martin shares a track-by-track breakdown that brings the album's widescreen recordings into full relief….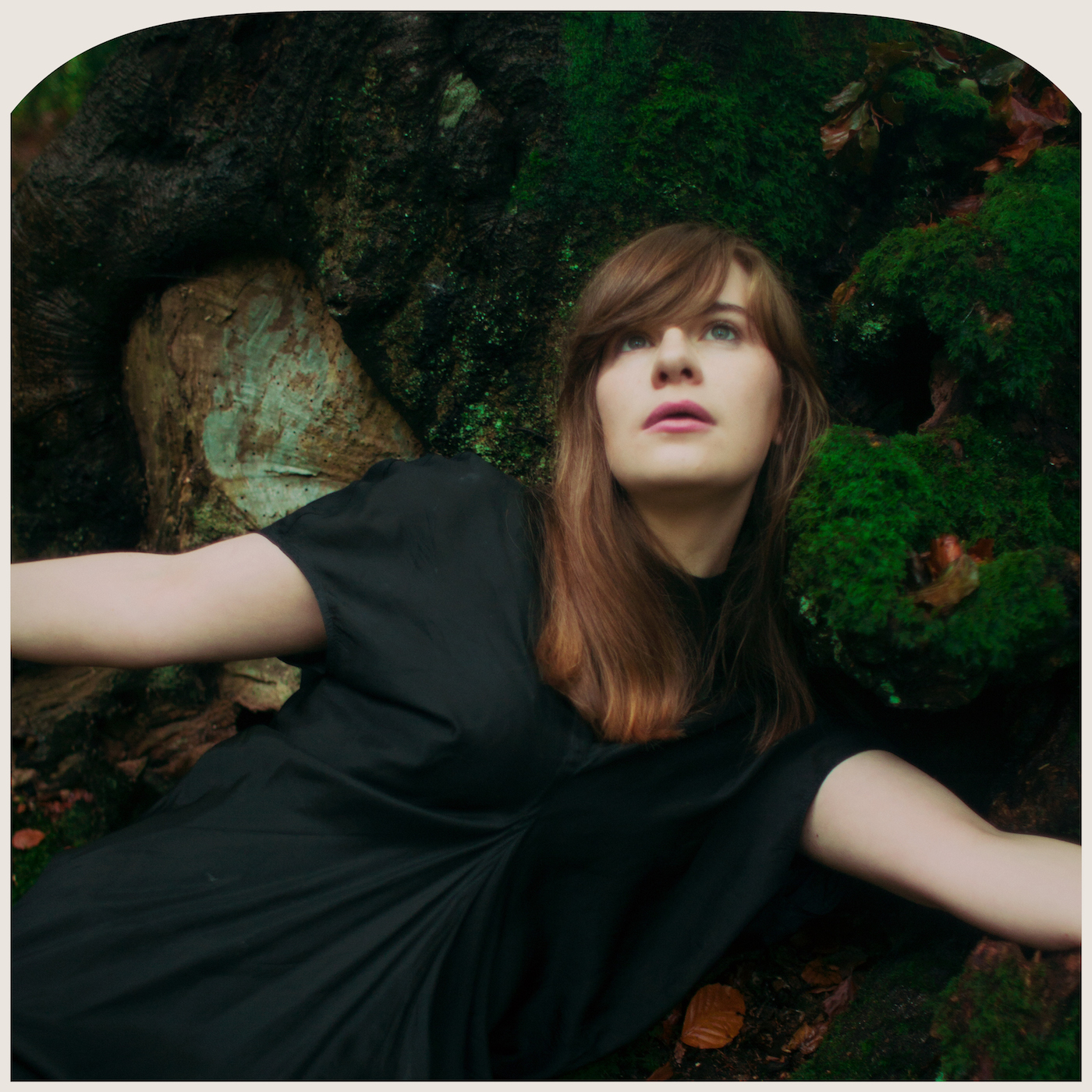 "REAPING"
This was one of the last tracks I made for the album. I just got my Roli seaboard and wanted to make an efficacious introduction with the idea that summer was fading. It's a totally live performance which is actually the case for all the tracks I make. This can take ages or sometimes less than a couple of hours if I strike a good run. I was imagining the lea (clearing) where I often walk my dog, a small coppice at the edges the sky turning to dusk.
"NIGHT RAIN"
Moving on from dusk — as proposed in "Reaping" — "Night Rain" is the story of predator and prey. Death and life, one fortifying the other, all while a storm rumbles in the background. The foxes are the hunters. I guess with my humour, it was foxes bugling; the prey has been found. What follows is a devouring of flesh. All using soft synth sounds that have been twisted up in various ways.
"MURMUR"
Following on from the night storms, the morning chorus of birdsong breaks dawn. I think I made at least five or six DIFFERENT types of white noise for this album, two of which are intertwined on this. In part it was the idea that we are never far away from the sound of traffic, even when we feel that we have escaped human existence. I did make some bird-like songs from synths but I wanted to have it be more immersive, so I used recordings too.
"TANGLEWOOD"
The idea for this track is to capture the majesty of trees and how I imagined it would sound if I was encased in one. I liked the idea of trying to recreate the water travelling via the xylem, together with the creaking sounds as the tree moves with the breeze, with birds singing on the branches. The track finishes as the water is pushed up the tree where the leaves are battling about in the wind.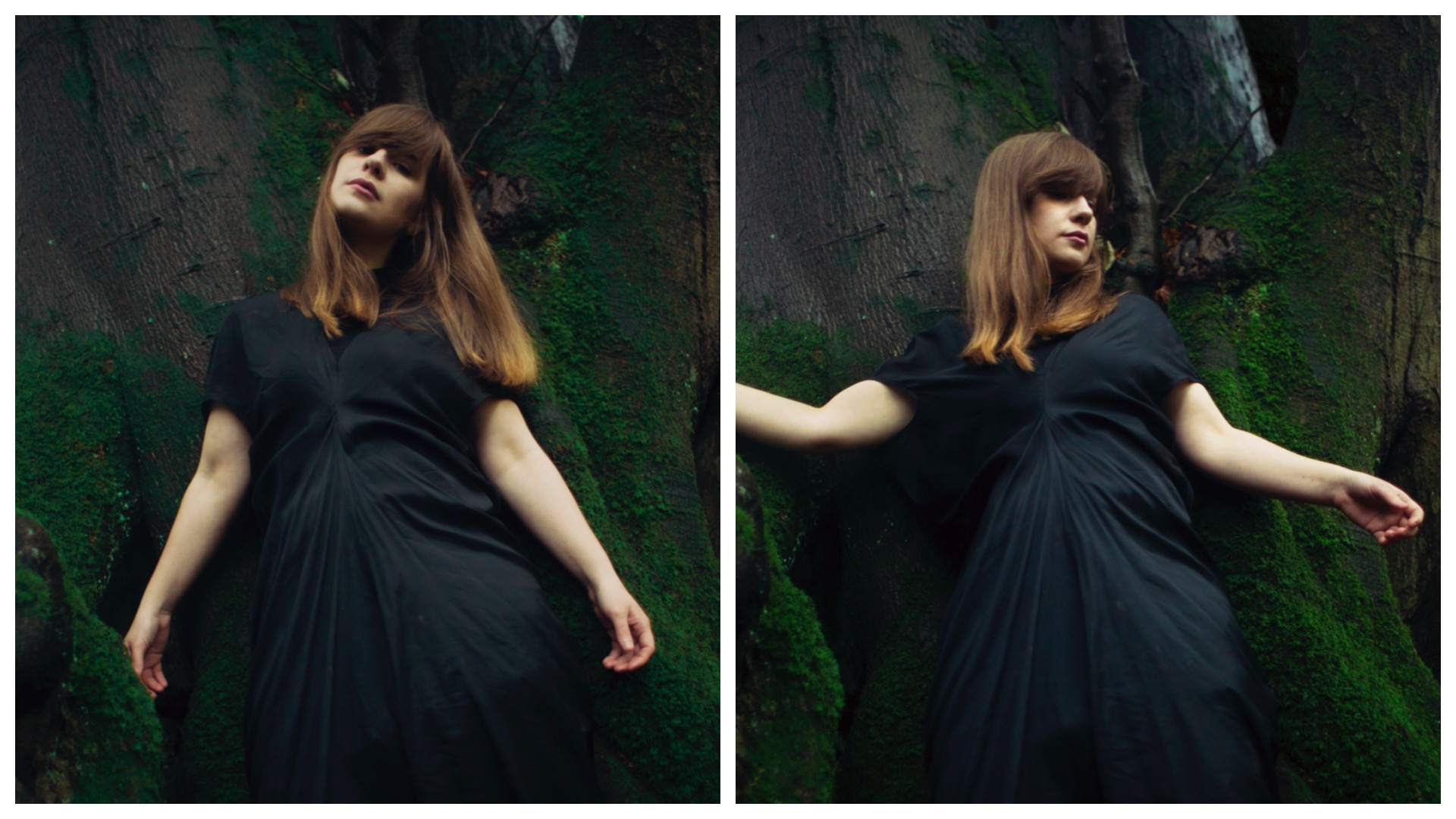 "WINTER SUN"
I wrote this after all the thunderstorm tracks, didn't want people thinking I was obsessed or something. The idea was trying to invoke that dreamlike feeling of a low sun in the sky on a cold day.
"AMETHYST"
Autumn is such a great time of year for mushrooms and I had been on this mushroom and truffle hunt just before writing this. Ninety percent of trees and other land plants are in mutually-beneficial relationships with fungi. I was going to call the track "Mycorrhiza," as that is the term for this communication; however, I love the names of all the various mushrooms Britain has. I didn't actually realise Coil had written a track of the same name and oddly there are similar sounds so I guess there's something in this idea of mushrooms having a sound, lol.
"WINDROSS"
This is one of the earliest tracks I wrote for the album. In my mind it is based on that odd music from Bambi — that sound you used to get in the 1930s onwards, of choruses singing on film reels, which is sort of tinny sounding and melts into strings. I haven't used any vocal sounds at all on this album. Listening back to the sound I was thinking of, it wasn't as scary as I recalled, but I guess a child's memory of the moment a mother is killed is always going to add some drama.
"LICHEN"
I was disappointed that I had written something so cheery when I first wrote this. It was originally called "Spring is Here," but as it seemed to fit best in the middle of the album, so I thought it best to change the name. I liked the idea that clouds were gathering at the end ready to lead into "Meadhead."
"MEADHEAD"
I wanted to create a high drama track that was influenced by the storms of Turner. I take a lot of influence from Stravinsky; I adore his build up and flair for the dramatic. (Cue Larry David's Wagner scene; yes, sorry he's a raging antisemite.) I wanted it to flow organically, so it was important that all percussion was written live and at the same time. I love it when you have thrashing rain but in the distance there are clouds breaking to reveal a shock of sunlight, which is how this song develops.
"FIRN"
There's a weird feeling you get when you look up at a snow flurry over your head, you lose points of reference in space; it's vertiginous. I guess that that was the reference for this song along with the after effects of snow on the ground, when a breeze comes along and you can see every movement because the snow in the air outlines it all.
"SLEEPMOSS"
The title track was the first to be written for the album. I walked past this same post and all summer it was covered in dormant moss, but as soon as the autumn swept in with driving wind and rain, the moss totally came alive. All the cells filled up with water and reanimated whilst the rain drove on in the background. Autumn is very much a living time for many.
"PSITHUR"
The sound of rain on a very specific material such as the one used for a cagoule is fantastic. I love how rain sings, so I wanted to get that in there too. No vocals were used; just messing about with synth sounds. The album needed a big send off, so it all builds up to a great storm. I had just written a song with my friend Stafford before this track so I guess I had bass drones in mind for something climactic.