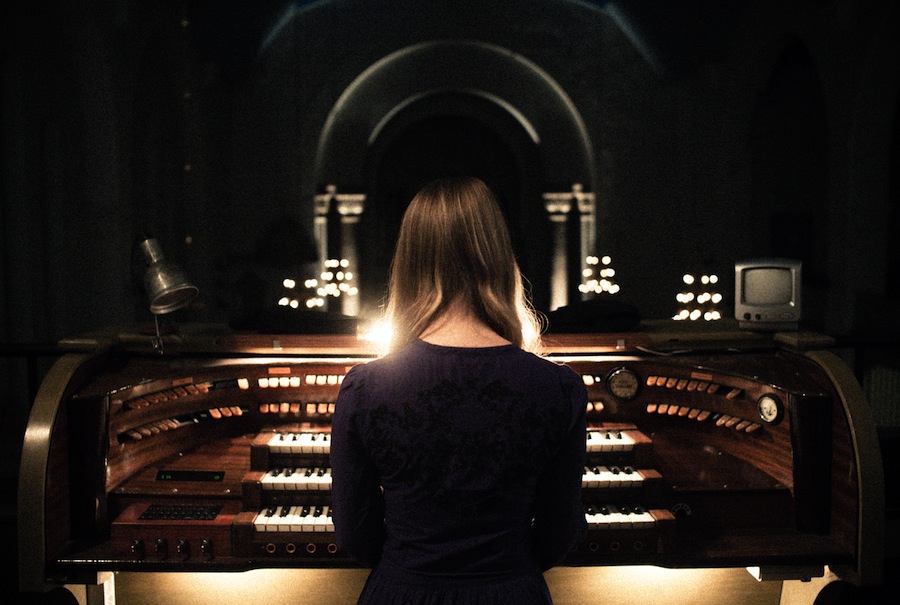 While it's nearly impossible to make sense of all the music that floods our mail/inbox every day–not to mention the shelves at self-titled's favorite record stores–we're constantly looking for artists who make us stop what we're doing and actually listen. Here's one of them: 
The Artist/Album: Anna Von Hausswolff, Ceremony (Kning Disk, 2012)
The Vibe: It doesn't get much more Gothic than the first 10 minutes of Anna Von Hausswolff's second album. Not in the mascara-smearing mall-punk sense, either; more like the Medieval realm of illuminated manuscripts, fully formed frescos and towering cathedrals. That's what happens when you use a massive pipe organ as your main instrument–see: the steely pipes that're slapped across Hausswolff's record sleeve–and call your operatic songs "Deathbed," "Epitaph of Daniel" and "Funeral For My Future Children." Here's the catch though: the Swedish singer cuts her morbid curiosities with shards of light, leaving a glimmer of hope amongst every shade of darkness.
RIYL: Black masses at midnight; hair-raising high notes; Kate Bush comparisons