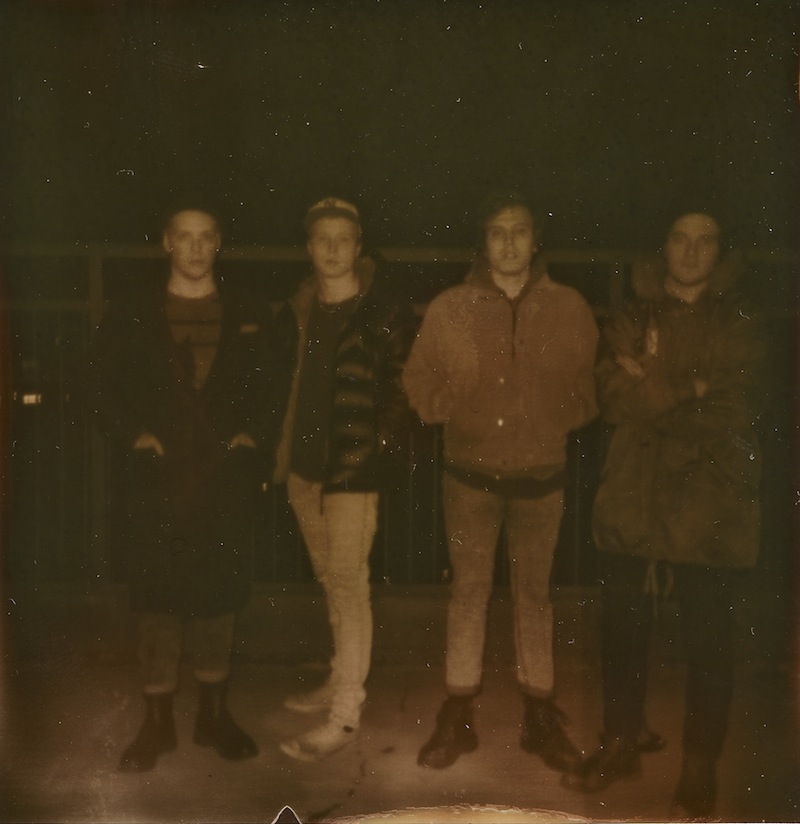 While it's nearly impossible to make sense of all the music that floods our mailbox, inbox, and various Web browsers every day–not to mention the shelves at self-titled's favorite record stores–we're constantly looking for artists who make us stop what we're doing and actually listen. Here's one of them:
The Artist/Album: Holograms, Holograms (Captured Tracks, 2012)
The Vibe: A strange thing happened at Holograms' Manhattan debut last night: faced with a malfunctioning Korg at the very start of their first U.S. tour, the restless Swedes were forced to brush their keyboardist aside and tackle their set as a power trio. As much as we love the bright synth lines and robotic rhythms on the band's self-titled debut, their stripped-down sound emphasized the strengths of their post-punk leanings. Namely the vinegary yelps of singer/guitarist Anton Spetze–fans of the Cure's early records will savor his Robert Smith-isms–and the post-adolescent pissiness of everything else.
It's like Iceage, only not as heated and hostile. Or as we put it last night, "Holograms without their synthesizer basically sounds like Iceage drained of their haterade." After all, we're pretty sure Iceage–a band who's been known to use Nazi imagery–would never tell an interviewer how conflicted they are about the dark side of Swedish nationalism. "Some people are really nationalistic," bassist/vocalist Andreas Lagerström explained in an eMusic interview, "like racist people are really proud of their Viking heritage, but they were a warmongering people. And that's not something to be proud of–being from a people who made their living from raping people."
RIYL: Youth in revolt; sweat lodges; the occasional major key
Available At: Amazon · Captured Tracks · Insound · iTunes