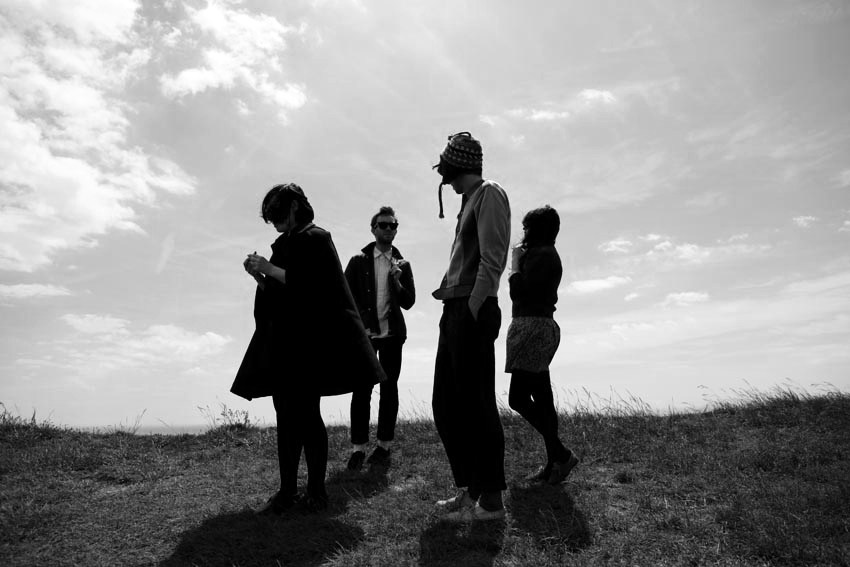 We get a lot of crap CDs at the self-titled offices. But once in a while, a pleasant surprise slips into our promo stack. Here's a recent delivery that knocked the s/t staff on its collective ass:
The Artist/Album: Veronica Falls, Veronica Falls (Slumberland, September 20th)
The Vibe: Landing on the same label as kindred spirits like Frankie Rose and Crystal Spirits have led many critics to look at Veronica Falls as yet another retroactive rock act who could slip onto a '60s-centric radio station without anyone crying foul. Which is only about half right. While the British band shares that era's sense of Spector-ian harmonies and hooks, they're not trying to shroud their songwriting in cavernous layers of reverb and fuzz-lined feedback. The call-and-response choruses and brain-burrowing chords of frontwoman Roxanne Clifford and guitarist James Hoare are king instead, driving home such twee-as-fuck tracks as "Found Love In a Graveyard," "Misery" and the quartet's breakthrough single, "Beachy Head," which is still worth blaring despite being more than a year old. As is the rest of what amounts to an easy, breezy listen; one of the fall's most flawless, filler-free debuts.
RIYL: Songs worth singing along to; cardigans that could have been stolen from Kurt Cobain's closet, circa 1992; feeling whimsical without getting too carried away