Photography NICK HELDERMAN
Beyond the blunt trauma of their salad day 7-inches, Fucked Up has never been just a hardcore band. Frontman Damian Abraham never lets you forget the Canadian collective's roots, however, whether his trademark bark is pushing their Zodiac singles past the 15-minute mark or narrating the four distinct acts of a rock opera record like 2011's David Comes to Life LP.
We caught up with Abraham while he was on tour in Amsterdam (Ajax had just won the national cup, hence the hooligans and rampant revelry in our photos) to learn about the records that helped shape him and the ever-evolving band he's devoted more than a decade to…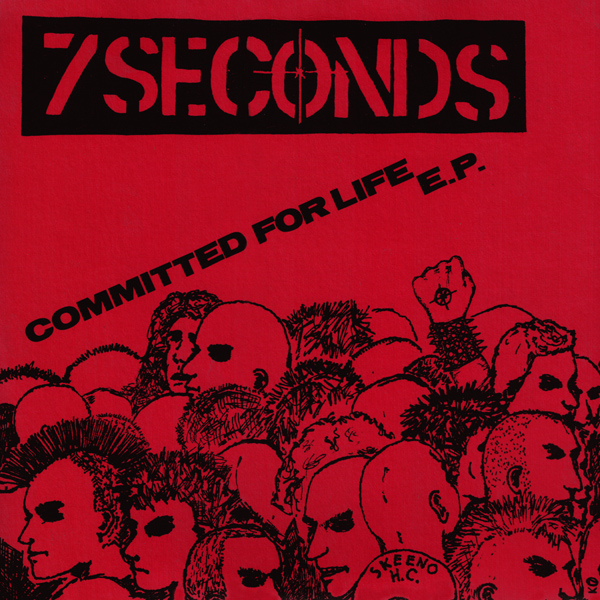 THE FIRST RECORD I REMEMBER BUYING…AND STILL PLAY TODAY
7 Seconds, "Committed For Life" (Squirtdown, 1983)
I first saw this record on the wall of a Toronto store called Rotate This. It was the best $20 investment I could have made because it got me through high school. The song is about realizing that you and your friends have different values and are growing apart and being proud enough in yourself not to let that break you. It hit home with me. That song still sends shivers up my spine.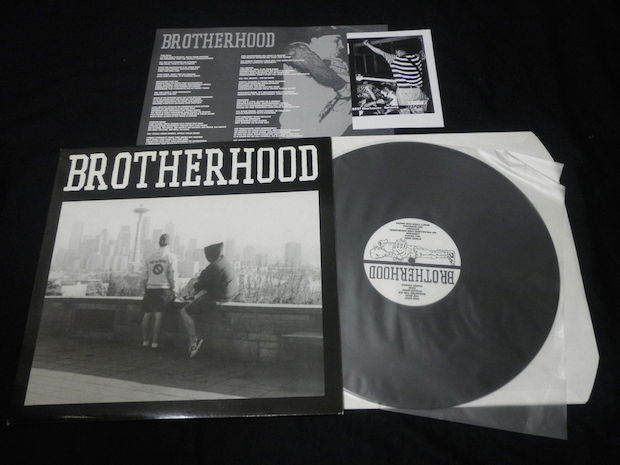 THE RECORD THAT LEFT A LASTING IMPRESSION LYRICALLY
Brotherhood, Words Run… As Thick as Blood (Crucial Response, 1989)
I found this record when I was beginning to feel out of step with my peers. I had gone straight-edge, was becoming more politically aware, and started going to shows instead of parties. I felt that a lot of my friends at the time were getting uncomfortable with the person I was becoming and many of them who had been into punk started listening to more conventional stuff. What really struck me was the line in the song "'Til Death": "More than music, it's a way of life." In retrospect, I was probably just being a petulant teenager, but I still really believe that hardcore changes a person. It certainly did for me.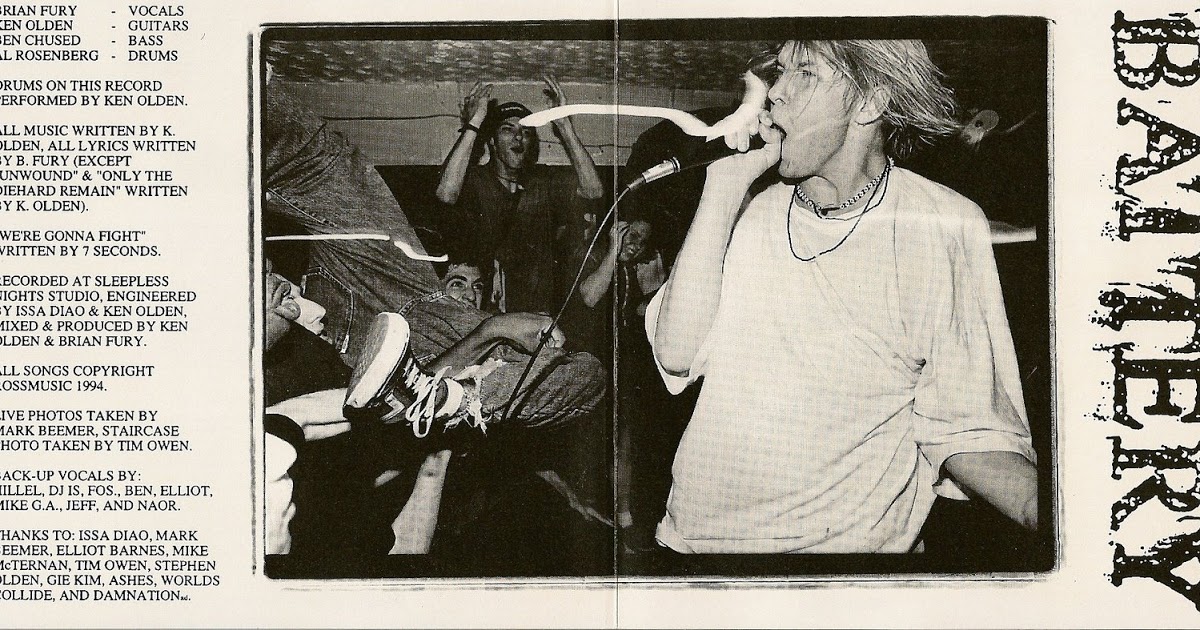 THE RECORD THAT REMINDS ME OF FALLING IN LOVE WITH HARDCORE
Battery, Only the Diehard Remain (Lost and Found, 1994)
I would always see Battery's CDs in HMV for $30, so I never bought any, but they always intrigued me for some reason. Then one of the first times I went to Rotate This, I found a used copy of their Young 'Til I Die record for a much more reasonable $10. I fell in love with the band, but their later record (Only the Diehard Remain) is the one I keep coming back to. The messages on it are so simple and pure, and the energy just comes right through the speakers.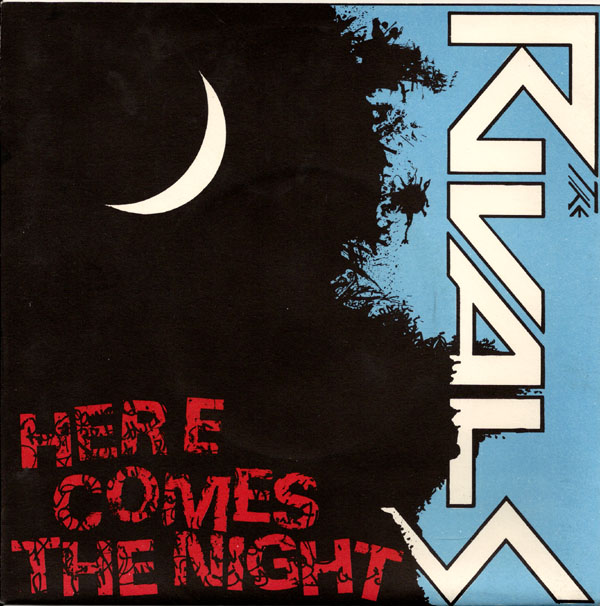 THE 7-INCH I'VE PLAYED SO MUCH IT SKIPS
The Rivals, "Here Comes the Night" (Ace, 1980)
The A-side is a cover of a Them song—one of the few times that a cover is better than the original. They rev the song up, and it's almost unrecognizable to the original. I first heard it when a friend was selling some records. He played it for me, and I bought it off him immediately. Every time I get roped into DJing, or anytime someone comes over and I end up playing them records, this one always makes it on.
THE RECORD THAT HELPED ME REALIZE HARDCORE IS AN ATTITUDE THAT CAN BE APPLIED TO ALL KINDS OF MUSIC
Paintbox, Earthball Sports Tournament (Hg Fact, 2000)
For me, the record that redefined what could be done by a hardcore band was Paintbox's Earthball Sports Tournament. They are from a scene of hardcore bands in Japan sometimes called Burning Spirits Hardcore, which is typified by the speed and power of the music played. Paintbox takes hardcore to its furthest extremes on this record, changing the limits of what I thought a band could do within the genre and still coming out with something that sounds totally crushing.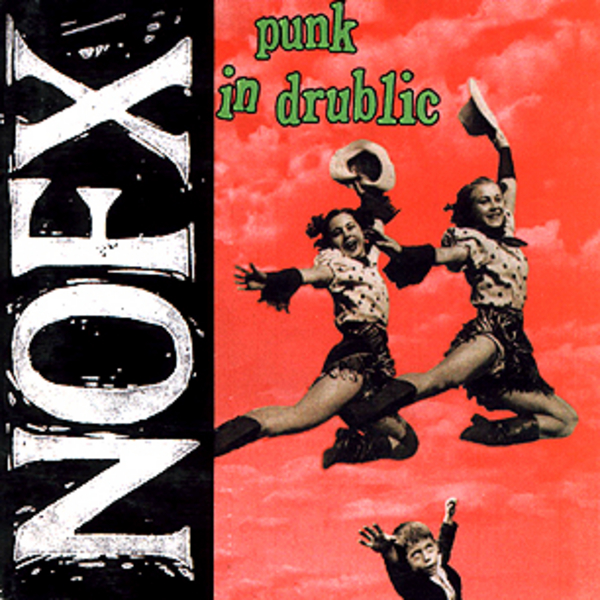 THE FULL-LENGTH THAT'S FIGHTING WORDS IN FUCKED UP
NOFX, Punk in Drublic (Epitaph, 1994)
Certain members of this band have not reconciled themselves with their roots and can't deal when I put this on, while other members think it's awesome. It basically splits the van down the middle when it gets played.
"I refused to listen to Nirvana…
because they dissed Guns N' Roses"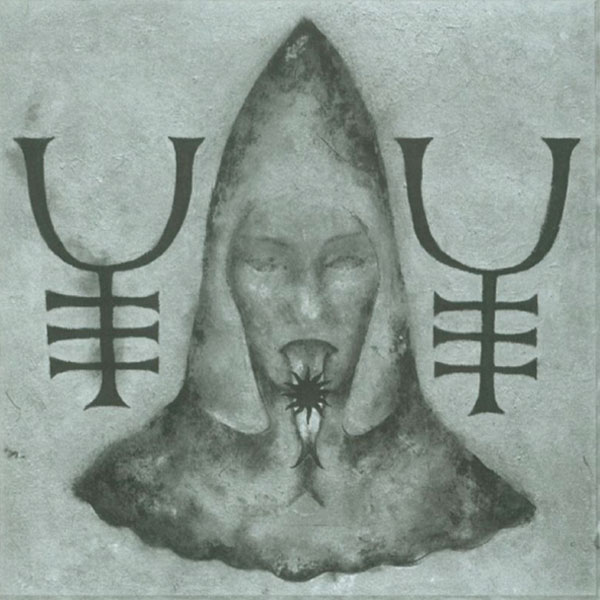 THE CONCEPT ALBUM THAT INSPIRED US TO TRY ONE OF OUR OWN
Integrity, Season's the Size of Days (Victory, 1997)
This is not widely considered to be one of Integrity's masterworks, but I love this record. Dwid [Hellion], the band's singer, declared that it was a concept record before its release and that there was to be a companion book that would come out a few months later that would explain the story in more detail. The book never materialized, but through the lyric sheet (which required the purchase of a 7-inch from Dwid's noise side project) and various interviews he gave, I tried to piece together what the record was about: A loose amalgamation of Process Church doctrine, Manson philosophy and other likeminded occult thought is the guiding force behind this record, as it vividly details an impending (or maybe already begun) war between good and evil on earth… where evil is good… I think.
THE RECORD THAT MAKES ME PROUD TO BE CANADIAN
The Viletones, "Screaming Fist" (Vile, 1977)
In Henry Rollins' book Fanatic, he talks about what a massive influence this record was on Bad Brains and that they used to cover this song at early practice sessions. Bad Brains would, of course, go on to influence countless others themselves, including Cro-Mags and the Beastie Boys. So in a roundabout way, the Viletones were a key influence on the Beastie Boys.
As a kid growing up, I would hear stories of their insane frontman, Nazi Dog—how he would bleed onstage. (My dad had even been to a few of their shows, so I heard it from him first, I guess.) I really think that had a massive impact on what I thought made for a good frontman. I had a chance to get to know Nazi Dog (or Steve [Leckie]), and he was a really sweet guy, despite what the name and legend imply.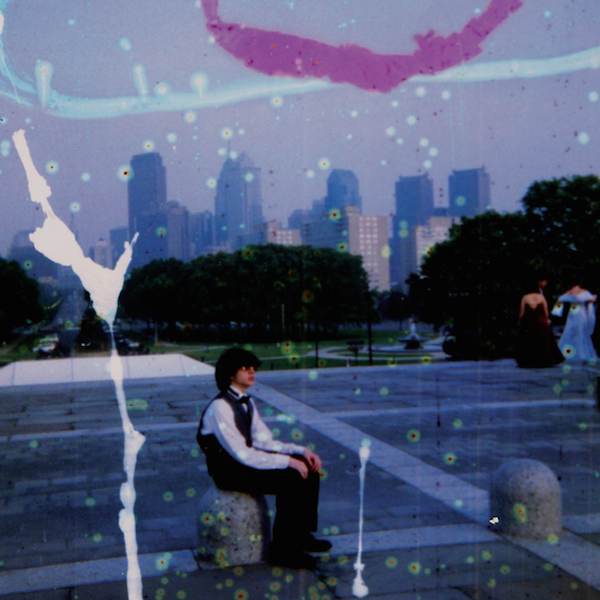 THE RECORD EVERYONE IN FUCKED UP CAN AGREE ON
Kurt Vile, Childish Prodigy (Matador, 2009)
We all love Kurt Vile. I have no idea who first introduced his music to the van, but we have all subsequently claimed him. This record is perfect for night drives. We took him on tour around the time it came out, and I think it is the only time ever when all six of us would watch the band we're touring with every night. I don't how much the people who came to see us enjoyed him, however, but since when has it been about them?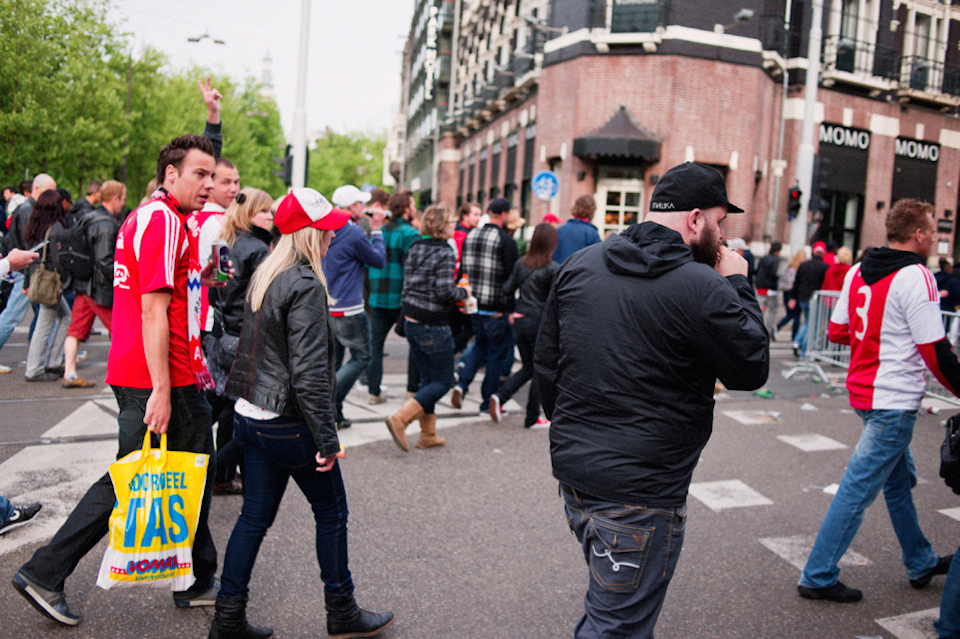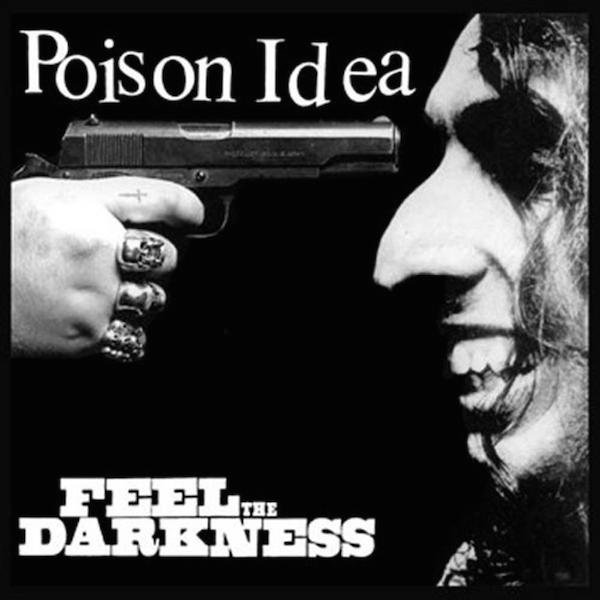 THE RECORD THAT REMINDS ME OF FUCKED UP'S EARLY DAYS
Poison Idea, Feel the Darkness (Vinyl Solution/American Leather, 1990)
When we started this band, [lead guitarist] Mike [Haliechuk] was obsessed with Poison Idea's Feel the Darkness. We all loved that record; I mean, how can you not? It is paced so perfectly, with slow and fast parts that flow so well.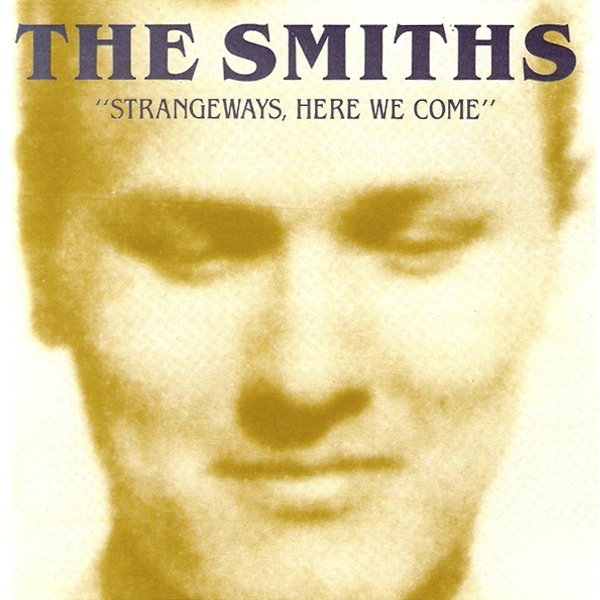 THE RECORD I ASSOCIATE WITH FUCKED UP NOW
The Smiths, Strangeways, Here We Come (Rough Trade, 1987)
I love the stories about the recording of this record. It was as if they knew this was going to be their last one. It's so restrained and eerie.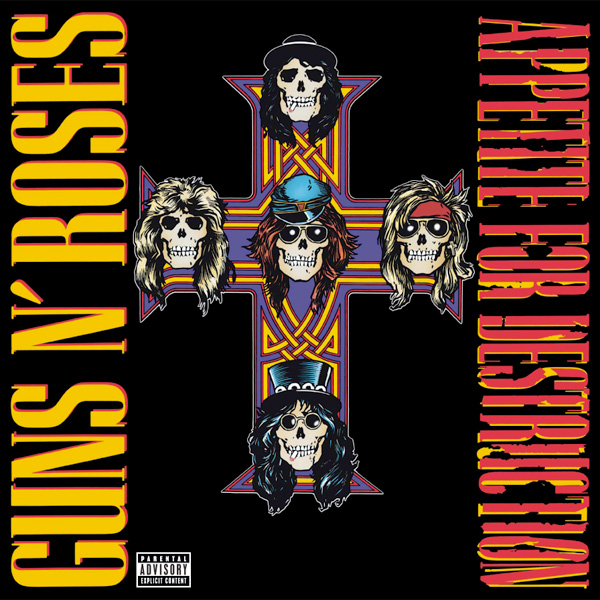 THE FIRST RECORD I REMEMBER KNOWING BY HEART
Guns N' Roses, Appetite for Destruction (Geffen, 1987)
In about 1987, we got a preview channel on TV for some premium movie station. I'd watch it constantly to see the Dead Pool trailer because it used "Welcome to the Jungle." My dad gave me the cassette, and I listened to it incessantly, dancing around my room imitating Axl Rose's moves. I was fanatical about them—so much so that I refused to listen to Nirvana when they blew up because they dissed Guns N' Roses.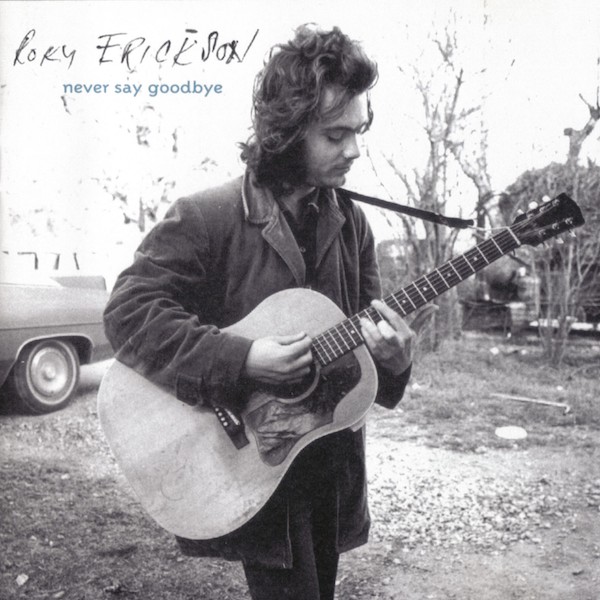 THE RECORD MY WIFE AND I BOTH LOVE
Roky Erickson, Never Say Goodbye (Emperor Jones, 1999)
My wife likes most of the stuff I like (with the exception of the doom and sludge), but the one record we both love equally is Never Say Goodbye. It's a collection of lo-fi demos recorded while Roky was institutionalized on drug charges. We walked down the aisle to "I Love the Living You" and have that engraved in our wedding rings. We had the chance to meet Roky and tell him about how much the song means to us. He smiled.