GoGo Penguin have shared the latest single from their upcoming remix album GGP/RMX. Streaming exclusively below, "F Major Pixie" is taken in a fitting jazz-fusion direction by the one-and-only Squarepusher. Building upon the producer's background as a bassist — beginning with a Metallica-inspired thrash-metal band, no less! — it's both a fresh riff on the Manchester trio's restless original and a reminder of Tom Jenkinson's roots as a proper 'musician' (see also: the many Squarepusher shows that have featured his live bass lines).
"Squarepusher is up there as one of our biggest musical influences," says fellow bassist Nick Blacka. "It's both a pleasure and an honour to have him remix 'F Maj Pixie.' When an artist remixes a track, you sort of have a sense of what you think they might do with it, but this builds in intensity throughout, from the sparse intro with bass improvisation, into the classic Squarepusher sound towards the end."
Check out another GGP/RMX track below and look out for the entire LP through Blue Note on May 7th….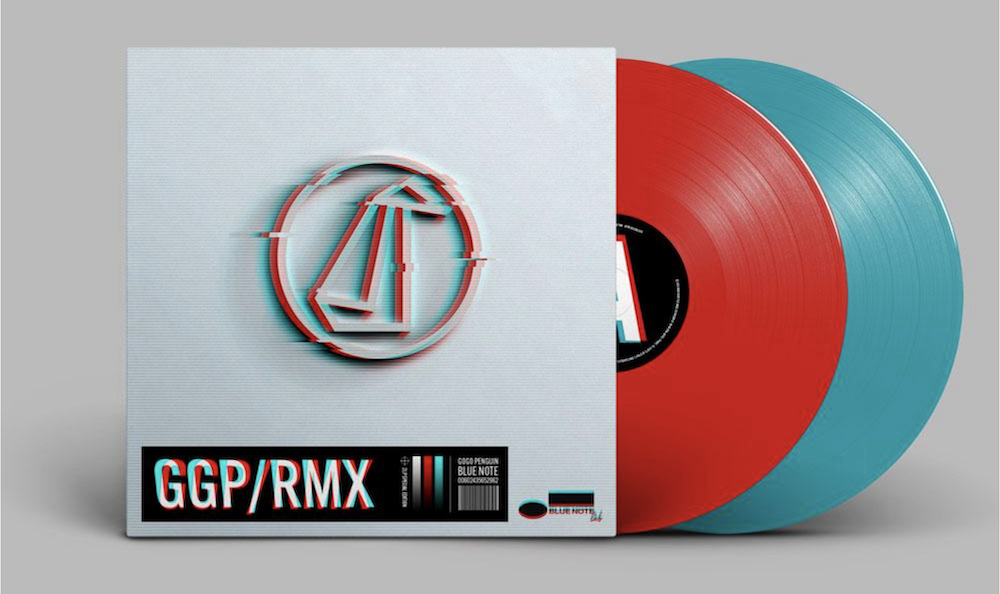 GoGo Penguin
GGP/RMX
(Blue Note, May 7th)
1. Kora (Cornelius Remix)
2. Atomised (Machinedrum Remix)
3. Embers (Yosi Horikawa Remix)
4. F Major Pixie (Rone Remix)
5. F Major Pixie (Squarepusher Remix)
6. Open (Nathan Fake Remix)
7. Signal in the Noise (808 State Remix)
8. Totem (James Holden Remix)
9. To the Nth (Shunya Remix)
10. Petit_a (Clark Remix)
11. Don't Go (Portico Quartet Remix)