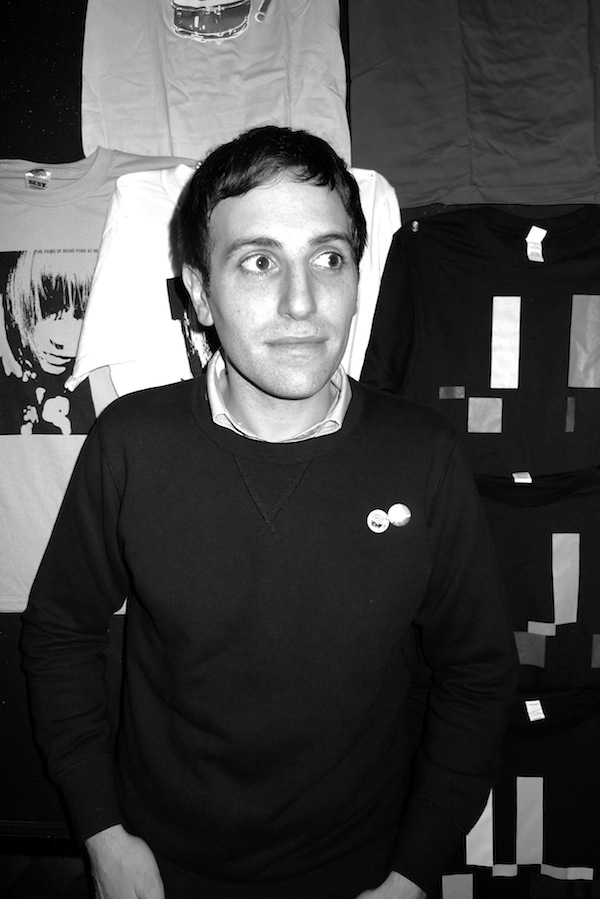 Words and Photos by Aaron Richter
It was a monstrous week for the Pains of Being Pure at Heart. The Brooklyn group dropped its terrific self-titled debut, earned a Best New Music tag on Pitchfork and caught a highly esteemed Burn It recommendation here at self-titled. There is no doubt in our minds that the Pains are in for a big year, and as the group celebrated the end of normalcy with a headlining spot at Mercury Lounge, self-titled dropped by to weigh the band's building hype and see how all the fantastically jangle-y indie pop held up live.
In front of a dense crowd, the Pains performed songs from their debut fairly true to form. Playing live, they project a little less fullness, ducking below the swirling volume of the record, but the looseness took away some edge, or at least any semblance of stuffiness in the music, letting everyone onstage and in the crowd just have a ton of fun. Singer/guitarist Kip Berman appeared super-nervous, speaking between songs with a skittish crack, and though his unease seemed to hurt his vocals at times, it was adorable and endearing to watch the mini case of stage fright erupt within him. Keyboardist Peggy Wang's vocals, however, were almost completely drowned out. (If you'd have closed your eyes, you would have forgotten she was even onstage.) When so much of the joy of listening to the record stems from the dual singers' crisp perfection, the vocal struggles might have been the only letdown for an otherwise solid show.
At self-titled we've always found that the test of a truly great live set is how well the songs play once we get home and decide to pop in the CD. And listening to the band's album the day after, we've gotta admit that we're loving it more so than ever before. Consider this hype a hit.