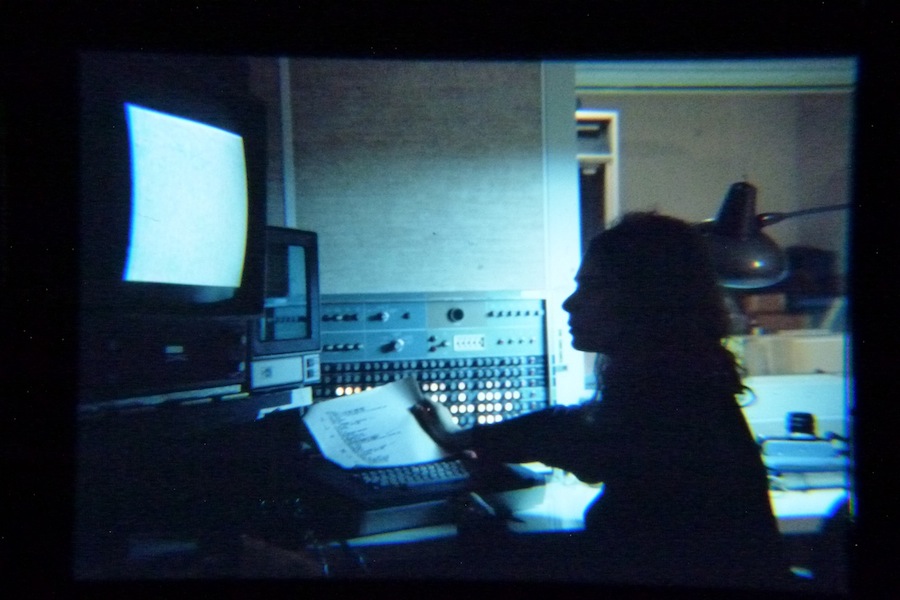 Ever hear a record that reminds you of another artist, only different on enough levels to keep things from sounding truly derivative? Here's one: 
The Artist/Album: Laurie Spiegel, Expanding Universe (Philo, 1980)
The Story Behind the Songs: So we've got the order of things kinda backwards here. If you were to draw a direct line from Laurie Spiegel to Emeralds, it'd start with the former's delicately sequenced deep listening experiments–captured perfectly on this early electronic music LP, which was reissued with lots of bonus tracks last month–and end with the latter's own journeys into the great beyond. Incredible stuff, made all the more essential by the fact that Spiegel essentially left the scene in the early '80s due to its newly commercial direction.
The Record It Reminds Us Of: Emeralds, Does It Look Like I'm Here? (Editions Mego, 2010)