Words + Mix STEPHEN HINDMAN
There's an inherent oddness about looking for songs from a negative point of view. Things that are devoid of 'sacredness' seem closer to being sacred than what is generally considered 'religious music' — songs that seem so devoid of feeling at this point, because they're so ubiquitous and normalized.
Growing up, I had a highly religious friend who was only allowed to listen to Christian music approved by their church. He called my music "secular"; it seemed so strange that there was a name for the music I listened to, regardless of sound or genre… merely based on its lack of religious content.
I suppose 'negative' and 'positive' are very relative….
ANNA VON HAUSSWOLFF – SACRO BOSCO
I've been listening to Anna von Hausswolff only for a couple of years. The organ — best known as an instrument of the church — against a dark drone seemed like an apt start to this mix.
POTTER NATALIZIA ZEN – SAVED
This trio is comprised of three great sound artists coming together occasionally to make really amazing albums. Apparently this track sampled a preacher on the streets in Camberwell. Roaming around London, you can hear people yelling about being 'saved' all the time, and 99 percent of the people just walk by because it's pretty obvious they are really only doing it for themselves. The modular sounding arp in this song is lovely too.
SARAH DAVACHI – PLAY THE GHOST
My partner Penelope [Trappes] introduced me to Sarah Davachi a few years ago. We listen to her music a lot, but this song with vocals is such a beautiful timeless dream. I could listen to this on repeat for a year and never get tired of it. The lyrics were inspired by Bergman's Fanny and Alexander, a Shakespearean 'good & evil' period drama with a tonne of religious themes throughout.
ARNE DEFORCE & MIKA VAINIO – PHLEGETHON (STREAM OF FIRE)
Cellist Arne Deforce with the late Mika Vainio, making music that pretty much sounds exactly like Phlegethon, the flaming river in the underworld.
I only discovered Vanio's work a few years ago and aspire to reach his level of minimalism.
BARRY ADAMSON & PAN SONIC – THE HYMN OF THE 7TH ILLUSION
Mika Vainio was half of Pan Sonic. I love the idea of a hymn to an illusion — which is what religions are, anyway. This was released on Jóhann Jóhannsson's label, Kitchen Motors, and you can hear why, as it very much sounds like it could be part of the score to a religious apocalypse scene.
CHRISTIAN DEATH – THE THIRD ANTICHRIST
I knew about, and appreciated Christian Death growing up but never really listened to them that much. they are so much of a 'concept', that it's kind of hard to get into. This song, with it's overtly confrontational Satanic lyrics, felt totally perfect for this mix.
"If you're looking for spirituality,
look to pre-Christianity.
More nature, less people."
FRONT LINE ASSEMBLY – ON THE CROSS
I was a big fan of Front Line Assembly's dance music and industrial EBM vibes growing up. This song is from 1988, less beat-heavy than usual, and quite beautiful, with a lot of sounds that evoke something akin to heaven and hell at the same time.
ISOLATING – UNCONSCIOUS BELIEFS
This is me — just two rhythmic analog sequences, one from my modular and one from a Minibrute. They kind of offset each other into a push and pull; it's meant as an aggressive meditation, to pull out thoughts deep within… Thoughts that may have been lying unconscious for a long time.
D.A.F – GEWALT 
I was a massive fan of D.A.F. as my brother had Gold und Liebe on vinyl and I loved it. I think it, along with Clan Of Xymox and New Order, drove me to want to use arpeggiators to make music. This song is from 1980, when D.A.F were more of a live punk band. The title translates to "violence". It's really good!
DIAMANDA GALÁS – HOW SHALL OUR JUDGMENT BE CARRIED OUT UPON THE WICKED
I saw Diamond Galás live with John Zorn in the '90s at the Wexner Centre for the Arts in Columbus, Ohio, when I was like 20. It was as confusing and weird and odd as can be, but at the same time, kind of really normal blues music. A bit of a mindfuck that really affected me. Again, not something I listen to regularly, but the art lurking inside of her sound seems to find its way into the back of my mind at the weirdest of times.
KALI MALONE – EMPTY THE BELIEF
Kali Malone makes awe-inspiring organ drones that mutate slowly over a long period of time. I was reading an interview with her, and though she uses church organs, she doesn't really have a big connection to the religious aspect. I love the title, as a call to clear your mind of belief. Perfect.
LINGUA IGNOTA – I AM THE BEAST
Like a lot of people, I became aware of Lingua Ignota when she released Caligula, which I absolutely love. I can't think of an album with more brutal catharsis within its sound than this. According to her in an interview, "['I Am the Beast'] is weaponizing yourself with what has been used against you, cruelty flipped on itself, used to make oneself powerful." If only we could all be so strong….
SUNN O))) – CRY FOR THE WEEPER
Experimental Black metal masters, Sunn O))) had to make an appearance here. I only discovered them when they worked with Scott Walker in 2014 on 4AD… This is one of their less metal, more drone-like tracks, but there is something tongue in cheek about the title that kind of takes the unholiness out of the satanic, rendering it mute. In a very good way.
PHARMAKON – NAKEDNESS OF NEED
When Pharmakon's Abandon LP came out, I saw it as a progression from Throbbing Gristle — confrontational industrial music. This song embodies that, and at the same time, kind of also sounds more unhinged than most metal or industrial. Her music is "about stepping outside your experiences as a human and looking at humanity in an objective way," which i feel like everyone needs to do.
PESSIMIST – PAGANS
I had to go into some form of dance music here, and have been into Pessimist's dark, reverbed-out drum 'n' bass tracks for some time. I used to make drum 'n' bass in NYC, but fell out of love with it due to its over-masculinity among DJs and producers. I feel like Pessimist gets that and veers in other directions. I also feel that paganism is the way forward. If you're looking for spirituality, look to pre-Christianity. More nature, less people.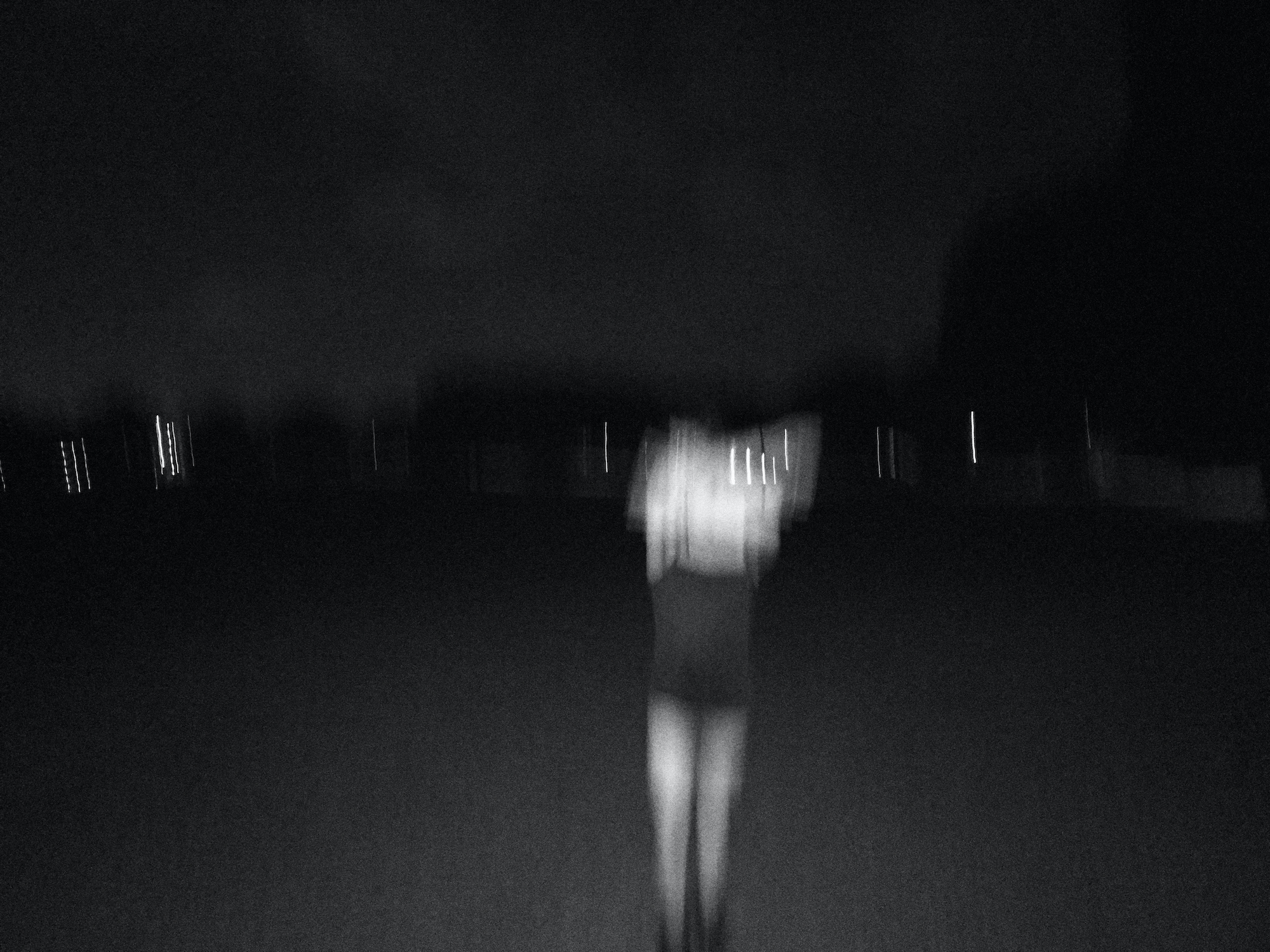 KRUST – TREE OF LIFE
Krust was also a drum 'n' bass artist I loved back in the day. I DJ'd on a bill with him in NYC and probably met him, but I don't really remember. "Tree of Life" is brand new and really good. It sounds pagan and possibly Wiccan, and I thought it fit well here. Worship the trees.
LYRA PRAMUK – NEW MOON
Lyra Pramuk's Fountain album also sounds beautifully pagan to me. Her music is created all from her voice…. What more do we need? It also evokes a non-binary ethos — a world that I resonate with, and which religion seems to work against. All by creating binaries — us vs. them, good vs. evil, things we need to fully do away with and heal from.
OSSIA – DEVIL'S DANCE
Ossia, who used to release music on Blackest Ever Black, is a favorite. Electronic and minimal, but there's something unsettled in this music. The dark side is winning out here, if the battle even exists.
"Yes, everything burns"
PIGFACE – BRING UNTO ME (UNRELEASED VERSION)
I listened to a lot of industrial artists in the '90s, like Ministry, Skinny Puppy, and Revolting Cocks. This side project of all three bands and a lot of other collaborators kind of sums that all up. It's hard to imagine this genre being able to exist today with its anti-religion and overtly sexual lyrics, but it was a reaction to the times… religion, conservatism, back-masking, censorship, and fear. This track was a version of 1997's "Bring Unto Me" that wasn't released until recently. It's more timeless than most of the other work from Pigface.
THE BODY – TO CARRY THE SEEDS OF DEATH WITHIN ME
The Body are a Portland-based industrial-metal band that comes from a lineage of '90s bands like Ministry, but way more out there. To add to the strange darkness, The Haxan Cloak produced this. It's slow, low and heavy, and sounds very primal. Certainly not holy.
HILARY WOODS – CLEANSING RITUAL
Unsettling, abrasive, and primal, "Cleansing Ritual" is by one of my favorite artists over the last few years, Hilary Woods. It sounds like a cathartic, pagan, sacrificial rite. It's not happy. It's not sad. It's murky, like the parts of life that need to be expelled.
SWANS – CHILDREN OF GOD
I got to see Swans live about 10 years ago in a New Jersey theatre when Portishead curated an All Tomorrow's Parties festival. They were really great. I don't always love Swans, as I remember a friend back in Ohio was given three Swans albums by the Ohio State college radio station, and I had a hard time getting into them. However, there are some Swans songs that are phenomenal — like this one, sung by Jarboe. I read that Swans write about apocalyptic religious subjects, but it's all in an absurd way. I like that a lot.
PHOTEK – DEMONS OF WAR
I love Photek's disjointed drum 'n' bass records and used to get called 'weird' for DJing them at NYC jungle parties. This is from the score for a film about Iraq called Mosul. Sunni tribesman, Shiite militias, Christian fighters, and Kurdish Peshmerga forces all fighting a military operation. Religion , politics, war and money are so intertwined that people don't even bat an eyelash anymore at things like this. Either way, it's a sad, but great piece of music from 2019.
EARTHEATER – FAITH CONSUMING HOPE
I love Eartheater's new album. It's very warm, folky, beautiful, odd, and all about the body and mind  — very much about looking inward and finding what you need there. Spirituality of the self.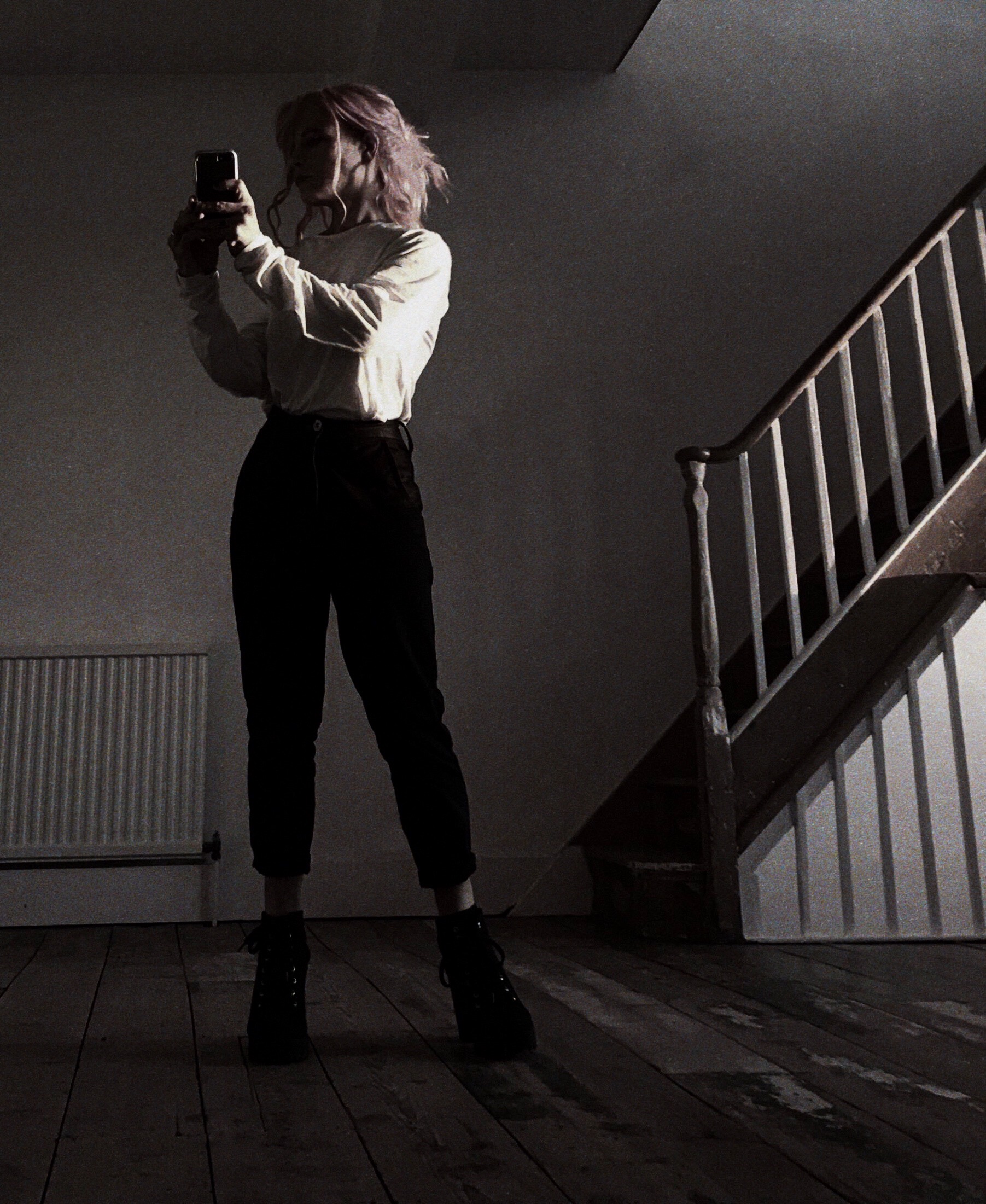 BORIS – EVOL
EVOL is on the 25th album by Japanese experimentalists Boris. They explain that the conflict between Evil and Love are intricately entangled, eroding to become one. I can understand that in the same way that Good and Love can do the same. The song becomes pure energy by the end, and maybe everything is all just about energy.
TRENT REZNOR & ATTICUS ROSS – EVERYTHING BURNS
I grew up not far from where Trent Reznor grew up in Pennsylvania. My older brother was friends with his sister and gave him a cassette of The Cure's Faith and Seventeen Seconds…. I also attended what I think was the first Nine Inch Nails live show in Cleveland, Ohio, so I have a lot of time for NIN. This piece is from the score to the film Waves. Yes, everything burns.
COSEY FANNI TUTTI & PHILIPPE PETIT – MIST WHILE SLEEPING
I grew up a massive fan of Throbbing Gristle, which is probably one of the most major influences on my own music. There is something about "Mist While Sleeping" the evokes a kind of end — a death or a long sleep — and beyond that into what may or may not be next. An agnostic vibe, letting things go where they might go from here, without worry. Love….
Stephen Hindman is one-half of The Golden Filter, a genre-agnostic group they formed with longtime partner Penelope Trappes a decade ago. Hindman's solo debut under the name Isolating, 'Perennial', is now available through their 4GN3S imprint. Stream it in full below.