Words JOANNE POLLOCK
Presenting a pandemic-approved breakfast made with ingredients you forgot you had. I've been eating this for 10 years and it's never failed me. If you've ever been at my house for breakfast, this is what I made you….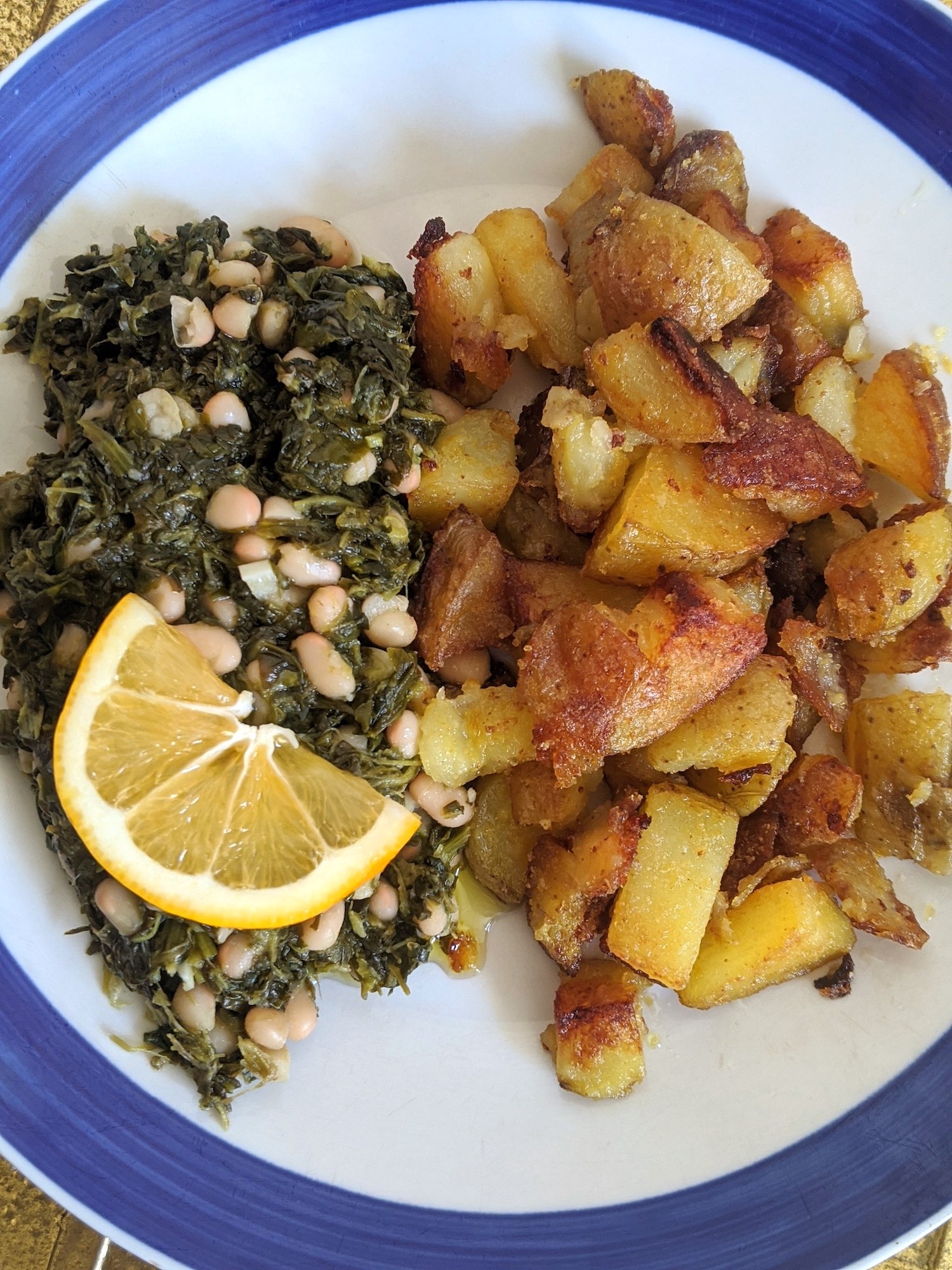 INGREDIENTS
Spinach and Beans:
1 pack frozen spinach (use fresh if you've got it)
1 lemon
1 tablespoon of capers, plus liquid
1 can navy beans, chickpeas, or white kidney beans
4 cloves garlic
3 tablespoons olive oil
Hash Browns:
Some potatoes, cubed
Some oil
Garlic powder
Salt
Nutritional yeast (optional)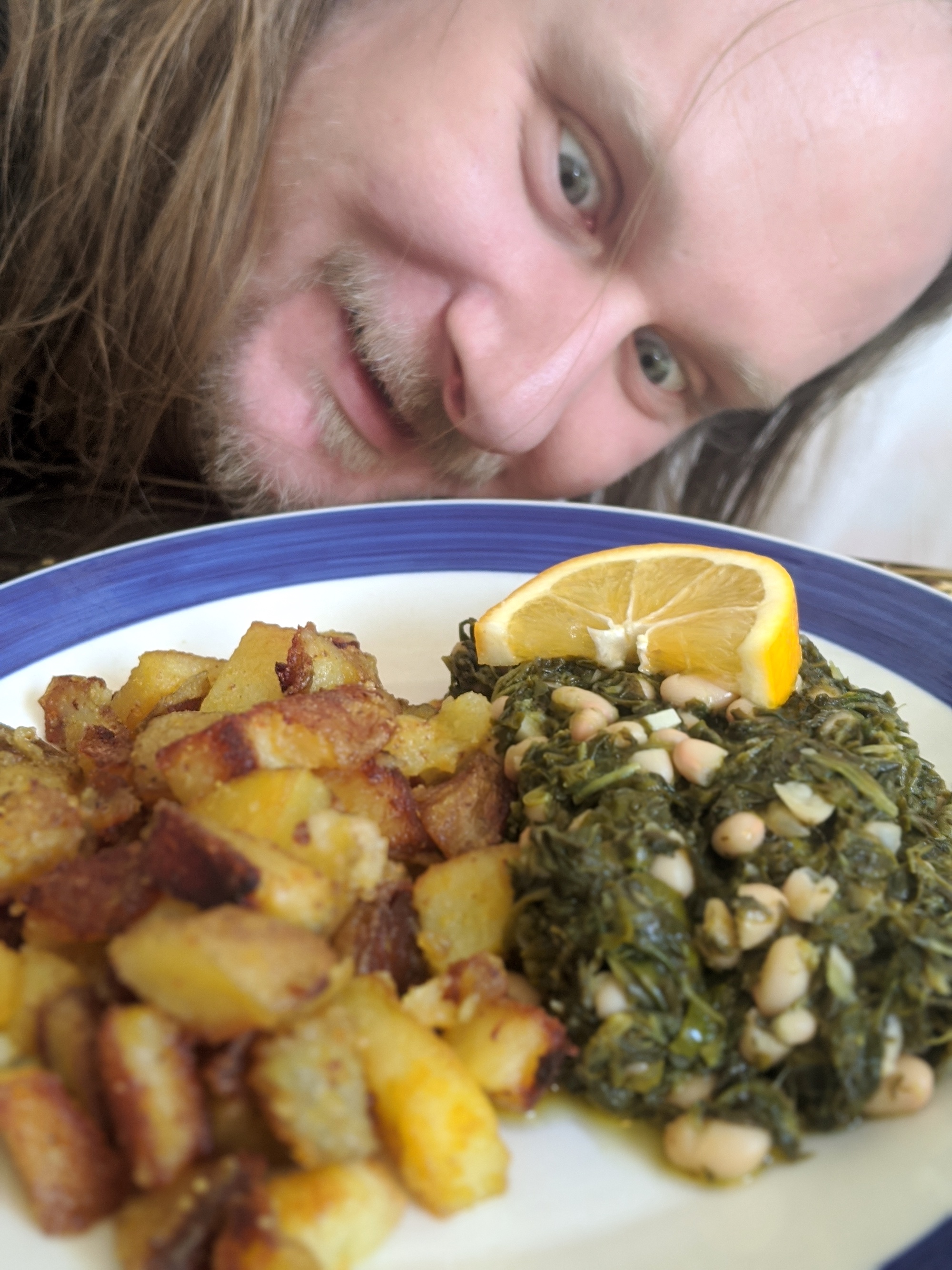 DIRECTIONS
1. Add washed and cubed potatoes to a pan or pot full of water. Bring to a boil, then cook on medium until slightly soft but not mushy. Drain.
2. Defrost spinach and drain.
3. On medium, saute garlic and olive oil together in a pan. Add drained spinach and stir.
4. Turn heat to low, and add drained and rinsed beans, capers, and lemon juice. Let simmer and stir when you're flipping the potatoes. By the time the potatoes are done, the spinach will be cooked.
5. When potatoes are done, turn off heat and add garlic powder and a tablespoon of nutritional yeast (for the real ones) and stir.
6. If you don't like capers, olives are good too. Don't skimp on the olive oil; it makes the spinach really creamy. Oh, and use what you've got and stay inside!
Joanne Pollock's latest self-produced single, "Stockholm City", is now available via Bandcamp. Check it out below, along with her avant-pop debut, a handful of heady videos, and the otherworldly Poemss LP Pollock wrote and recorded with Aaron Funk (a.k.a. Venetian Snares, the maniacal brunch model above) in 2014. Pollock also suggests pairing her dish with 'Interplay', a recent tape of "jazz, new age, and outernational psych" by YlangYlang.