Words + Mix JON TYE
For this Seven States of Bliss mixtape, I wanted to focus on contemporary 'spacious' music.
I'm so glad that people are making music that contributes to a positive state of mind, and that has a sense of freedom, which is often lost in this overly structured and segmented world. We are constantly subjected to what seems like an insurmountable wave of negativity and insanity; it's good to have something to counteract that and to provide a flow in the right direction….
KAITLYN AURELIA SMITH – TIDES 1
I love how Kaitlyn makes electronics sound so organic. This track has a really uplifting vibe that can change the way I feel. Perfect morning music.
INNER TRAVELS – WONDER ALL AROUND US
I don't know much about Inner Travels, but the music has such a glistening feel. It's always soothing yet electrifying.
PRECIPITATION – MEDITATIONS ON THE SELF AND OTHER
An incredibly immersive meditation — well worth seeking out the whole piece.
PRIVATE AGENDA – MALANAI
A recent release on the Lo Recordings label. It's a privilege to be able to work with such gifted people. A true beauty.
OREN CANTRELL – AWAKENED BIRDS
I like the contrast with the previous track. It has a raw edge and a reminder that nature is wild and free. We need to connect with that. Released on the supreme Séance Centre label.
LAND OF LIGHT – MYSTERY AND FIRE
I've known Jonny and Kyle for some years and they never cease to surprise and delight. This track feels alive with a crackling energy — restless and creative.
RICHARD NORRIS – GRAINS OF LIGHT
Richard's recent ambient explorations are a real joy to swim within. Like massive sea caves full of luminous energy.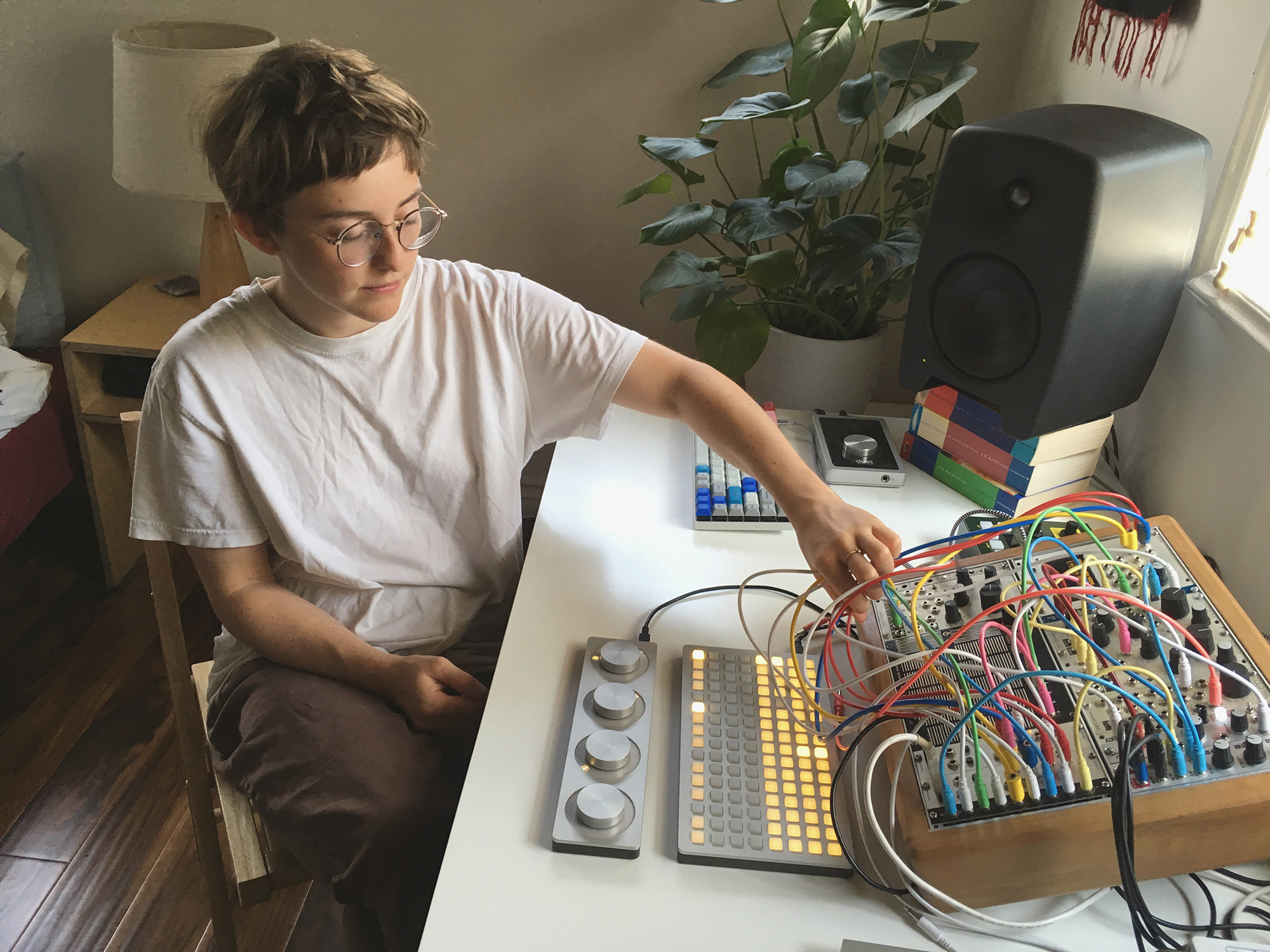 EMILY A. SPRAGUE – YOUR POND
Deeply resonant and inspiring, something to do with the ebb and flow, the gently lapping notes and textures.
JQ – BLUE DREAMS
Another Lo record that was a joy to release. It reminds me of Iasos and has that same visionary quality.
HAJI K – WHY DO THEY HATE
An excerpt of a track from an excellent compilation on Salmon Universe. Essential listening.
OCEAN MOON – LET THE FLOW BEGIN
This track epitomises what I was trying to achieve on the World of Light album. It's designed to open the listener to positive forces and as the title says 'let the flow begin'. It features the voice of Jake Calladine and the violin of Ben Mo. Both amazing local musicians here in Cornwall.
LAUREN DOSS – VOICES 3
So good to hear vocal textures. Another track from the Salmon Universe compilation.
JEFRE CANTU-LEDESMA – JOY
Taken from what is perhaps my album of the year: Tracing Back the Radiance. I've listened to this so many times on my Walkman…. For me, the perfect day off is to go to the beach with no phone or computer and sit listening to this.
SEAHAWKS & WOO – SEVEN STATES OF BLISS
This track is taken from the album Celestial Railroads that we made over the last four or five years with WOO. I really enjoyed the process of leaving the recordings for a year or more and then adjusting them until the flow felt just right. It has an almost mystical quality for me, like it wasn't actually made by any of us…. I've completely lost track of who did, what, when or why.
Jon Tye founded Lo Recordings in 1995 and has worked with a wide range of artists, including Luke Vibert, Grimes, Black Devil Disco Club, and the sorely missed Susumu Yokota. Tye has also tackled many solo and group projects over the years, from the "cosmic yacht rock" of Seahawks to his latest ambient outlet (Ocean Moon). Stream the latter's new LP below, along with selections from Seahawks' upcoming WOO collab.