Words JOSEPH SHABASON
I would describe this as a sax-heavy playlist of all the major jazz influences that really shaped my new record (The Fellowship) as well as my general musical outlook. It's chronological for the most part, so you can hear the progression of musicians and styles that I was exposed to from the time I was a kid to the present day.
Enjoy!
CANNONBALL ADDERLEY – ONE FOR DADDY-O
I think that listening to Cannonball was the first time that I ever really noticed the saxophone as an instrument. His tone is so bright and joyful and that solo break where he comes in all by himself with that 16th note figure blew my 9-year-old mind wide open.
DIZZY GILLESPIE, SONNY ROLLINS, SONNY STITT – ON THE SUNNY SIDE OF THE STREET
This whole album epitomizes the joy of bebop. All the playing is so smart and dextrous, but at the core it's just a bunch of guys ripping solos, improvising, and having so much fun. Apparently Dizzy got everyone drunk before the session which is part of why it sounds so loose and fun. Also every player is so attuned to melody; no matter how fast they are playing, every note has a purpose. I can sing every solo on this record.
CHET BAKER – IT COULD HAPPEN TO YOU
MELODY AND PHRASING!!!!! That is all.
JOHN COLTRANE – SAY IT OVER AND OVER AGAIN
I could listen to the first downbeat of this song over and over again (eh oh!) for the rest of my life and never get sick of it. I think that hearing this song was really the first time that I became aware of how important tone is on the saxophone. The playing on this record is absolute magic; every note has purpose.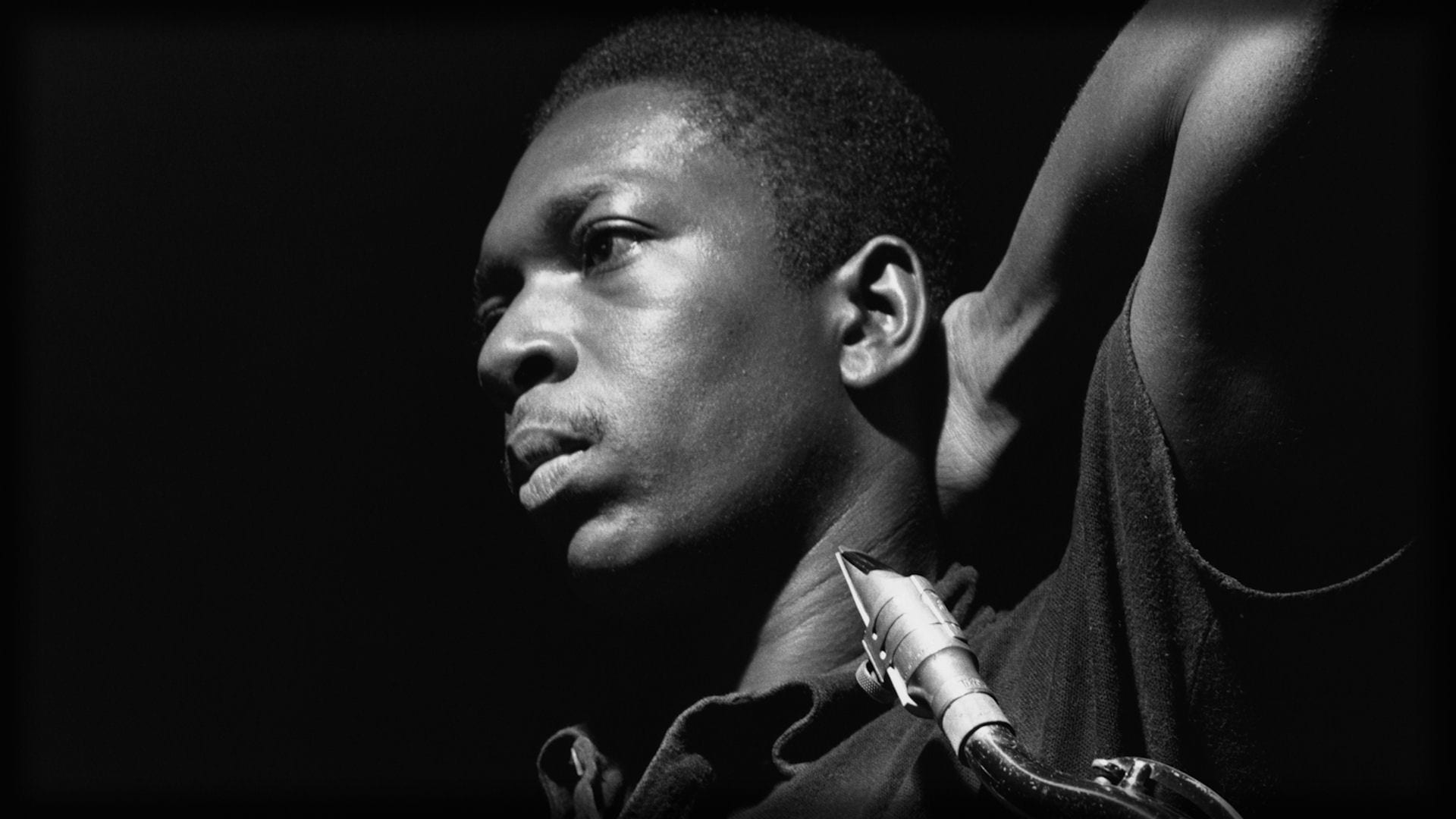 DEXTER GORDON – OUR LOVE IS HEAR TO STAY
Dexter's playing feels more in line with someone like Sonny Rollins than John Coltrane. All of them are very deliberate and amazing saxophonists, but there is an unhinged quality to Dexter's playing that makes you feel like he could go off the rails at any moment. I think that he was really one of the first players where I really started to notice how cool looseness could sound. He's always searching and even if the line gets fucked up it doesn't matter because the listener can hear what he was going for.
BETTY CARTER – MOONLIGHT IN VERMONT
This was the first time I understood that a perfectly sung melody could break your heart. When I finally HEARD it, I felt like I was going to explode.
ERIC DOLPHY – THE WAY YOU LOOK TONIGHT
Hearing this version of a song I had heard sung and played super straight my whole life really opened me up to how far outside "normal" you can take a song. TBH, when I first heard it I thought it was nonsense because I was so indoctrinated with straight-ahead jazz but over time it just blew my young mind right open.
WAYNE SHORTER – INFANT EYES
This is the real deal: tone, melody, phrasing, and composition. Every note that every player plays has purpose and soul. Just a GOAT record and GOAT song.
WARNE MARSH – EMILY
This record and song really opened me up to a style of playing that feels snaky and nebulous rather than muscular and purposeful. Warne is such a sensitive and nimble player on the tenor in a way that so few tenor players are.
PETER ERSKINE – SWEET SOUL
I think this is the first time I really understood how powerful a slow and groovy song could be. The phrasing of the horn line is so behind the beat and lazy in the best way. I spent hours playing along with it, trying to get their phrasing exactly.
MILES DAVIS – RATED X
This song was the one that broke everything open for me. I feel like music existed before and after hearing this song. It reframed what jazz could be in a way that I never was able to see before. Honestly, with every record I make and with every song I write I always ask myself, "Does this have the freedom and purpose that 'Rated X' has?"
PIERO UMILANI – FUTURISTIC JAM
This one really helped me get in touch with my inner gronk and see how jazz could be fucked-with and reframed when you use new instruments and FX.
OREN AMBARCHI, MARK FELL, WILL GUTHRIE, SAM SHALABI – OGLON DAY
This one gave me permission to just ride a wicked groove for a long-ass time. Small changes over time!
Joseph Shabason's latest solo album, 'The Fellowship', is now available through Western Vinyl. Stream its fourth-world fusion of jazz and ambient music below along with the title track's official video.