In case you can't wait until November 8th, Kamaal Williams has compiled all of the exclusives from his upcoming DJ-Kicks mix — the 70th entry in the iconic series, believe it or not — on a new EP. Now available on all major DSPs, it features three previously unreleased pieces along with the twitchy dance track Williams dropped under his Henry Wu alias earlier this month.
Here's what the multi-instrumentalist/producer had to say about the heady set:
Earlier this year I went to the U.S. and linked with musicians Greg Paul, Marlon Spears, and Quinn Mason. We went on Adult Swim and performed in front of several fish. "Snitches Brew (Live in Atlanta)" and "Strings (ATL)" are the recordings from that psychedelic performance which also featured Jitwam — my brother from Mumbai Delhi. I had never played with Quinn before (saxophone), and when he asked "what are we gonna play today?", I said "today we are not playing, we are feeling…" He nodded and proceeded to blaze out melodies which drew intergalactic forces into our vibrations. Greg then proceeded to roll a blunt.

"Shinjuku" is the opening music from our Tokyo show at Billboard. When I listened back to a recording of the gig, I realised how many emotions are portrayed through the music. Takeshi Kurihara sang (on his sax) and softened the hearts of the universe. I present to you… MY EP ON !K7.
As for the ace mix itself, Williams says "the main aim was to give praise and pay my dues to the forefathers, the originators of London's underground scene. From the likes of Dego, Seiji and Steve Spacek, through to contemporaries like K15, Tenderlonious or myself, it's about connecting the lineage and giving respect to the creators – those undervalued heroes of this British dance landscape who deserve more recognition today."
Check out a complete rundown of the record below, along with a streaming version of Williams' breakthrough album (The Return) and tour dates that include this Friday's Night Tales bill with the aforementioned Steve Spacek….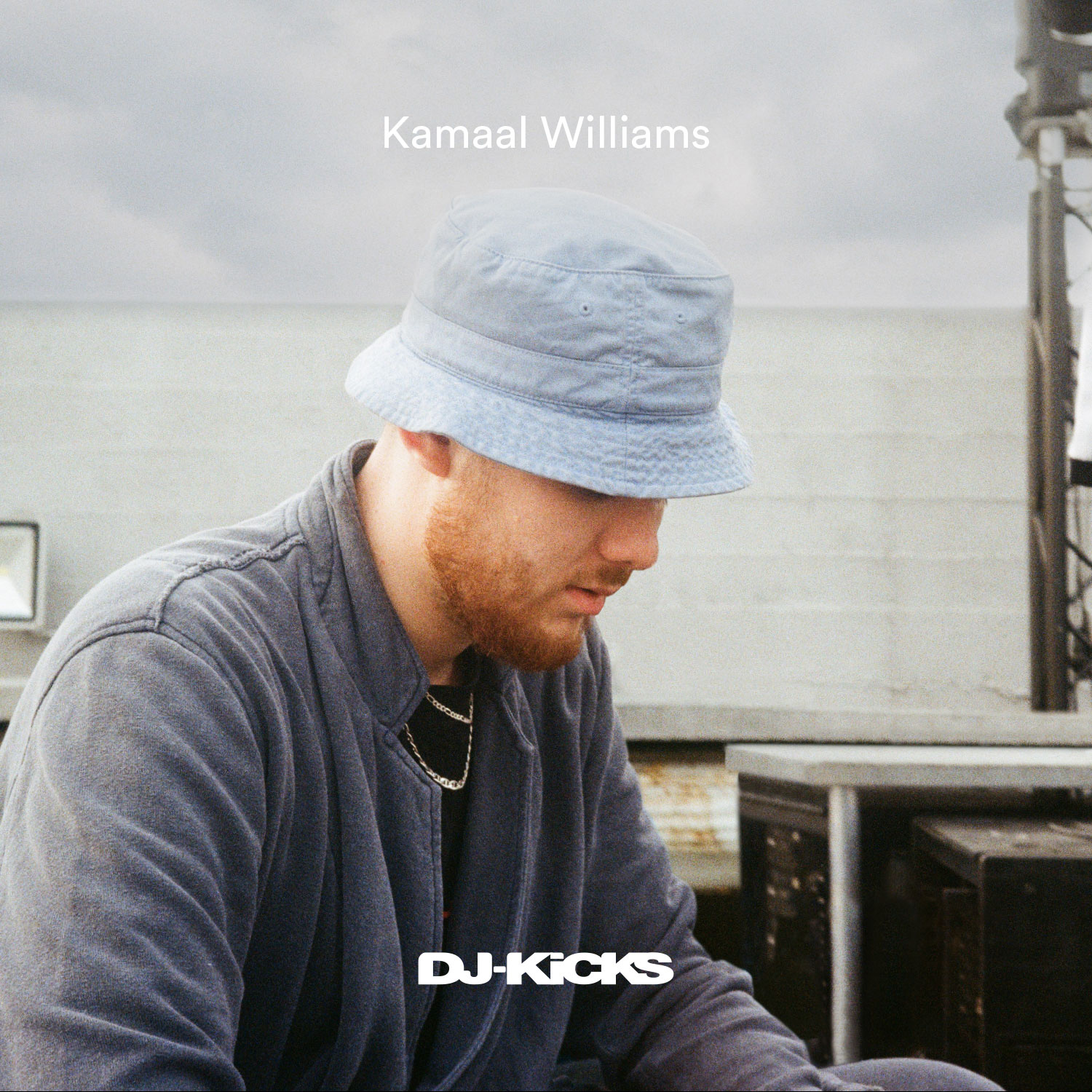 Kamaal Williams
DJ-Kicks
(!K7, November 8th)
1. Budgie – Sometimes
2. Kamaal Williams – Snitches Brew (Live in Atlanta) *
3. Karriem Riggins – Summer Madness S.A.
4. Lord Tusk – Space Invader (Vocal Mix)
5. Seiji – Buggin' Out
6. Steve Spacek – Hey There
7. Max Graef – Speed Metal Jesus
8. Kaidi Tatham – Two Tens Madam
9. Freeez – Southern Freeez
10. Peven Everett – Stuck (Original)
11. Hard House Banton – Sirens
12. Diggs Duke – Cause I Love You
13. DJ Harrison – MovingUp
14. Ratgrave – Ein Kola Bitte!
15. Wbeeza – He's So Crazy
16. Awanto 3 – Pregnant
17. Henry Wu – 117 Careplan
18. Lone – Airglow Fires
19. Henry Wu & Earl Jeffers – Projections
20. City People – It's All in the Groove
21. Phil Asher – Peace and Love
22. Tenderlonious – 'Song For My Father
23. Yussef Kamaal – Lowrider
24. Steven Julien – XL (Original Mix)
25. Kamaal Williams – Shinjuku (DJ-Kicks) *
26. Henry Wu – Wivout U *
27. Dego – Nuts
28. K15 – Time Humbles Us All
29. Kamaal Williams – Strings (ATL) *

* exclusive track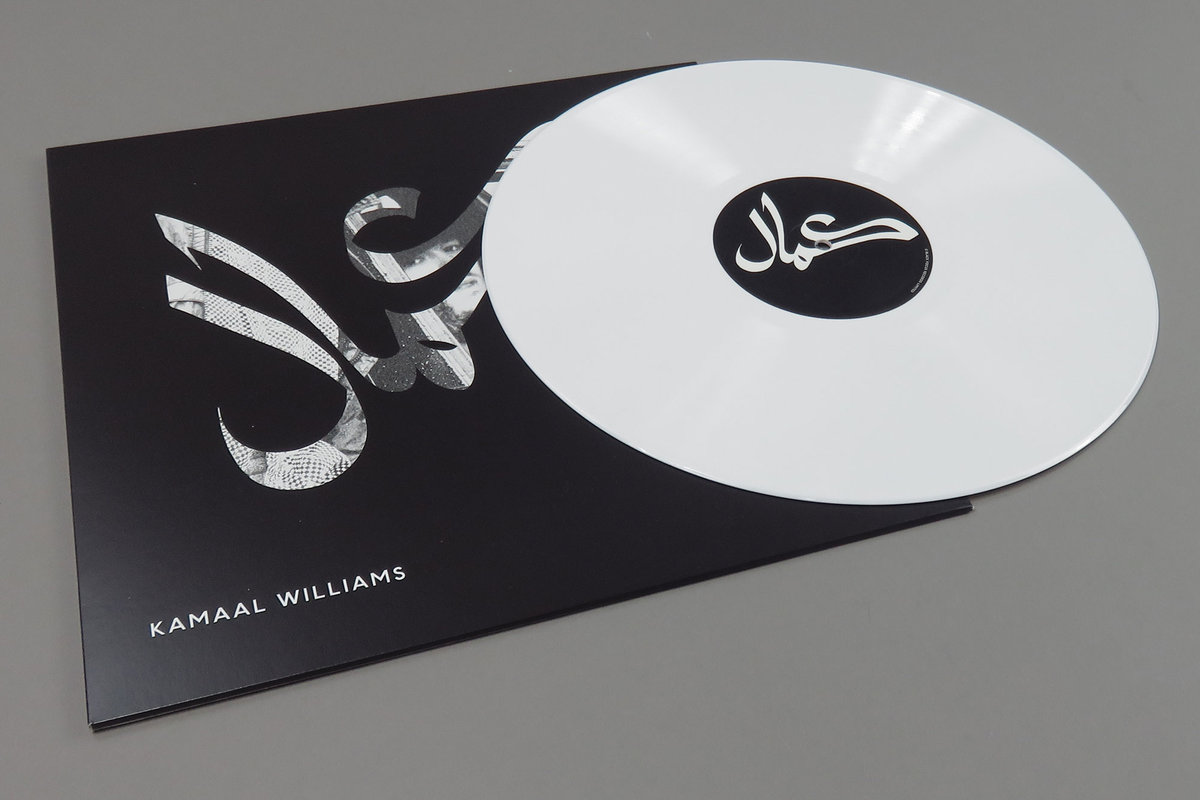 Kamaal Williams tour dates:
10/25 London, UK – Night Tales # ^
10/26 San Sebastian, Spain – Dabadaba #
10/31 Zurich, Switzerland – JazzNoJazz Festival
11/1 Lausanne, Switzerland – JazzOnze/ Festival
11/2 Ludwigshafen, Germany – Enjoy Jazz Festival
11/9 Gdansk, Poland – Jazz Jantar
11/16 Amsterdam, Netherlands – Super Sonic Jazz
11/20 Washington, DC – U Street Music Hall
11/21 Boston, MA – Brighton Music Hall
11/23 New York, NY – Elsewhere
11/26 Toronto, ON – The Mod Club Theatre
11/27 Montreal, QC – Theatre Fairmount
11/29 Chicago, IL – Lincoln Hall
11/30 Minneapolis, MN – Fine Line
12/3 Denver, CO – Bluebird Theater
12/4 Salt Lake City, UT – Urban Lounge
12/6 Vancouver, BC – Fortune Sound Club
12/7 Seattle, WA – Barboza
12/8 Portland, OR – Doug Fir Lounge
12/12 Los Angeles, CA – Echoplex
12/13 San Francisco, CA – 1015 Folsom

# DJ set
^ with Steve Spacek, Wbeeza, Marshmello