When Patricia Wolf shared a playlist of pain-relieving pieces earlier this month, one song immediately stood out: KMRU's "Continual" single, a slow-moving stunner capable of stopping time itself.
Turns out there's a lot more where that come from. Over the past three years, the Nairobi-based producer has unleashed a wealth of widescreen ambient works through his Bandcamp page, peaking with today's Peel LP. KMRU's first Editions Mego release is his most fully realized effort yet, six tracks that drift right on past the 60-minute mark and refuse to pass Go in the process.
Which makes sense; KMRU is actually the grandson of Joseph Kamaru, a highly influential musician and politically charged figure Bandcamp recently declared "Kenya's King of Kikuyu Benga." KMRU started reissuing his sprawling work through the site last year with the hopes of giving it proper vinyl pressings in the wake of his passing nearly two years ago.
"In his last days, he used to come to my mum's house and talk to me a lot about music, about life," KMRU said in a Bandcamp story. "He told me to stay authentic with the music I do, to stay honest with myself. And that's what helped me, in certain moments, to choose my own path."
The following mix shines a light on where that path has been and where it might lead in the months and years to come….
TRACKLIST:
Nicolas Jaar – Garden
KMRU & Pier Alfeo -Fluctus
KMRU – odra
Lawrence English- Know Your Exit
9T Antiope and Siavash Amini – Purple as in Pain
Katie Gately – Flow
Lensk – Open Fracture
KMRU – ib07
KMRU – errant walls
Christine OTT- Comma
JJ+JS – Pale Glow
01 +777000 – Percent (Edited Arts)
Mor Air – Please Let Me Sing The Good Notes
KMRU – opaque
??-??
NICOLAS JAAR – GARDEN
Simply beautiful; I can listen to this until end of time. One of my favorites from his Cenizas album that came out in May — one of the most minimal pieces he's ever written. Delicate and calm, it reminds me a lot of "aisatsana [102]" by Aphex Twin.
KMRU & PIER ALFEO – FLUCTUS
As of yet unreleased, this is a beautiful collaboration I did with French sound artist Pier Alfeo during the FLEE Project: Extra Muros Residency last year. "Fluctus" is pristine and quiet, I really enjoyed working on this and love the outcome! The song is quite delicate; every sound used to make this track brings out the emotion within it.
KMRU – ODRA
"Odra" is one of my unexpected outcomes on a Lyra 8 synth by SOMA running through a MOOD pedal. This track feels like floating on beautiful gardens in space.
LAWRENCE ENGLISH – KNOW YOUR EXIT
It's beautiful how we are surrounded by amazing sonic landscapes. It feels like one is lost in time and trying to find an 'exit'. Sometimes we need to stop everything so we can start to realize new ways of being in this world.
I discovered this one on Boomkat; it's from Lawrence English's recent Field Recordings From the Zone release. Highly recommended!
9T ANTIOPE AND SIAVASH AMINI – PURPLE AS IN PAIN
I became a huge fan of 9T Antiope after watching them at CTM. Their releases are eerie and enrapturing. Sara Bigdeli Shamloo's vocals are just beautiful, and break through dense, industrial noises seamlessly. "Purple As In Pain" is so intense yet soothing. Siavash Amani's work on this is amazing and love how this collaboration come to be!
KATIE GATELY – FLOW
So emotional and full of grief. Katie Gately has been one of my biggest influences for years. "Flow" is from Loom, one of my favorite albums from this year.
LENSK – OPEN FRACTURE
A recent discovery, I fell in love with this work Lensk's latest release, Sharp Ends. A little different from all the other tracks in this mix, and beautiful on its own.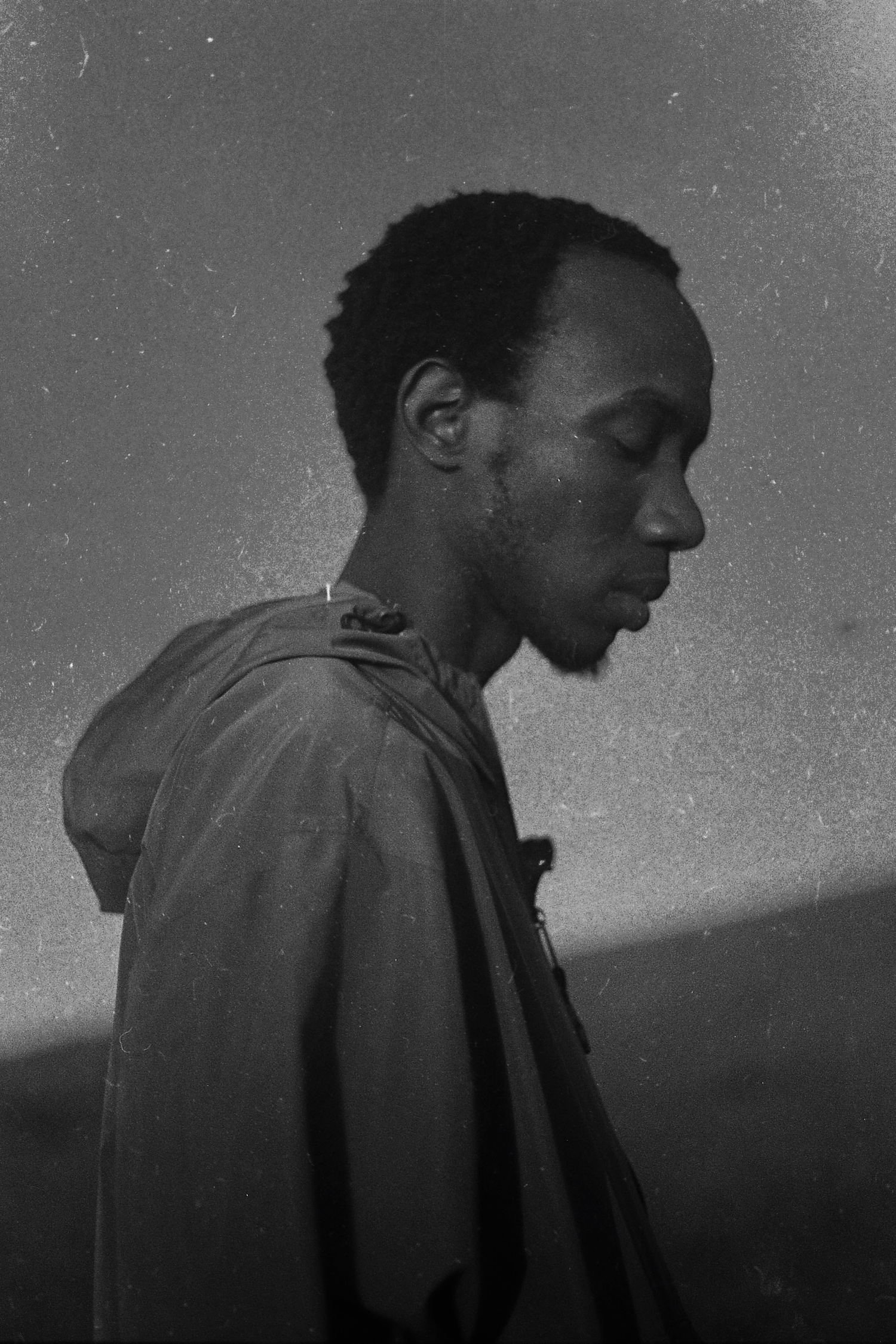 KMRU – IB07
"ib07" is a self-expression of one sound modulation. This is from a sketch folder I have of one-take recordings on synths.
KMRU – ERRANT WALLS
Effortless journeying through errant walls — lush and full of unanswered questions.
CHRISTINE OTT – COMMA
Sounds like a theremin dialogue between Christine and her instrument — finding love while performing. So elegant and delicate.
JJ+JS – PALE GLOW
Another new discovery, just before recording this mix. Glad to have this one on it. A stunning collaboration between John Jones and Jesse Sappell from their 1 release on Lillerne Tapes, exploring the depths and many hidden corners.
01 +777000 – PERCENT
A beautiful release from the co-founder of Edited Arts label. Love the textures from this track — steady and sporadic.
MOR AIR – PLEASE LET ME SING THE GOOD NOTES
A beautiful track from yet another favorite, Mor Air. Love the synth and spontaneous piano complements on this piece. I think the title of the track comes from the piano notes. A lovely piece, Mor!
KMRU – OPAQUE
"Opaque" is from my Opaquer record, which is coming out soon. This piece uses field recordings from different parts of my house, layered with a looping synth pad. I sometimes feel objects around us have things to say with their sounds; most of it is opaque and close to unseen.
?? – ??
I'll leave this one unknown. But I think you'll have a clue based from one of the tracks in this mix. Enjoy!
FURTHER LISTENING