When we ask Kyle Bobby Dunn to describe his first solo album in five years—the epic quadruple (!) LP From Here to Eternity—the Canadian composer turns the conversation towards a poignant track called "Boul. Gouin."
"It's about this place in north Montreal where I'd go to escape," he explains, "and look at the Riviere des Prairies and Laval on the other side of the island. It's incredibly beautiful, but it also filled me with hopelessness and a sense of unease. A lot of the tracks might do that to the listener."
It's hard to expect anything less from Dunn, a mood-altering musician who could have dropped his proverbial mic after 2014's sprawling Kyle Bobby Dunn and the Infinite Sadness. Lucky for us, he's raised the bar even further with three CDs worth of new material and the help of such close friends and contemporaries as Benoît Pioulard, Loscil, Pan•American, and Wayne Robert Thomas (see also: the recent split KBD / WRT).
In the following exclusive, Dunn explains the effort in great detail alongside a newly uploaded track and previously shared lead single. Look out for the rest of From Here to Eternity in its myriad limited pressings on May 3rd through the Indianapolis label Past Inside the Present….
This track was composed and recorded last February at L'auberge de France (my home studio in Montreal), and recently sent to Michael Vincent Waller and Jack Rys for piano and tape additions in a film studio at NYU. It's funny; I was saying to Michael that he and I first met when I was recording film score music at NYU, and he was living there and somehow had a piano we could use at his apartment.

This track is sort of about being a ghost to myself—not recognizing much of an identity, or what to do in this world or life anymore. I originally recorded my section last Valentine's Day when the news broke about the shooting in Florida and it was really shocking and seemed like that's all that was in the news anymore. I felt really sick, and I think this sense of sickness really comes through alongside out-of-tune guitars that sound like distant city traffic. Waller's piano is a fine counterpoint—a thin, icy element that makes this sickness feel like figure skating, like having to do everything perfectly in a world that seems anything but. It was our first time working together like a lot of the material on this new undertaking. I wanted to reach out to artists I've strongly connected with either personally or emotionally or whatever, and am utterly amazed to have gotten to work with who I have for this album.
The album explores the general feeling of malaise many people are experiencing right now. It's strange that a lot of the material was recorded in February over the years, especially once you hear the final, very dark section of the record. It's definitely an album that required lots of time and reflection, perhaps more than the last one, where I was so full of sadness it only made sense to try and turn it into sounds. This record examines other possibilities and how a certain darkness seems necessary to remain alive. It's about what I see my life doing/being, but maybe what I see all of us being too.

I just feel like I see more evil now than ever before, and find it all so terrifying. So I've been searching for a sense of peace or calm, but am terrified of that as well. I think it took a long time to accept some of the darkness that the last album landed on and now these works finally accept that darkness and try and live in the same space with it.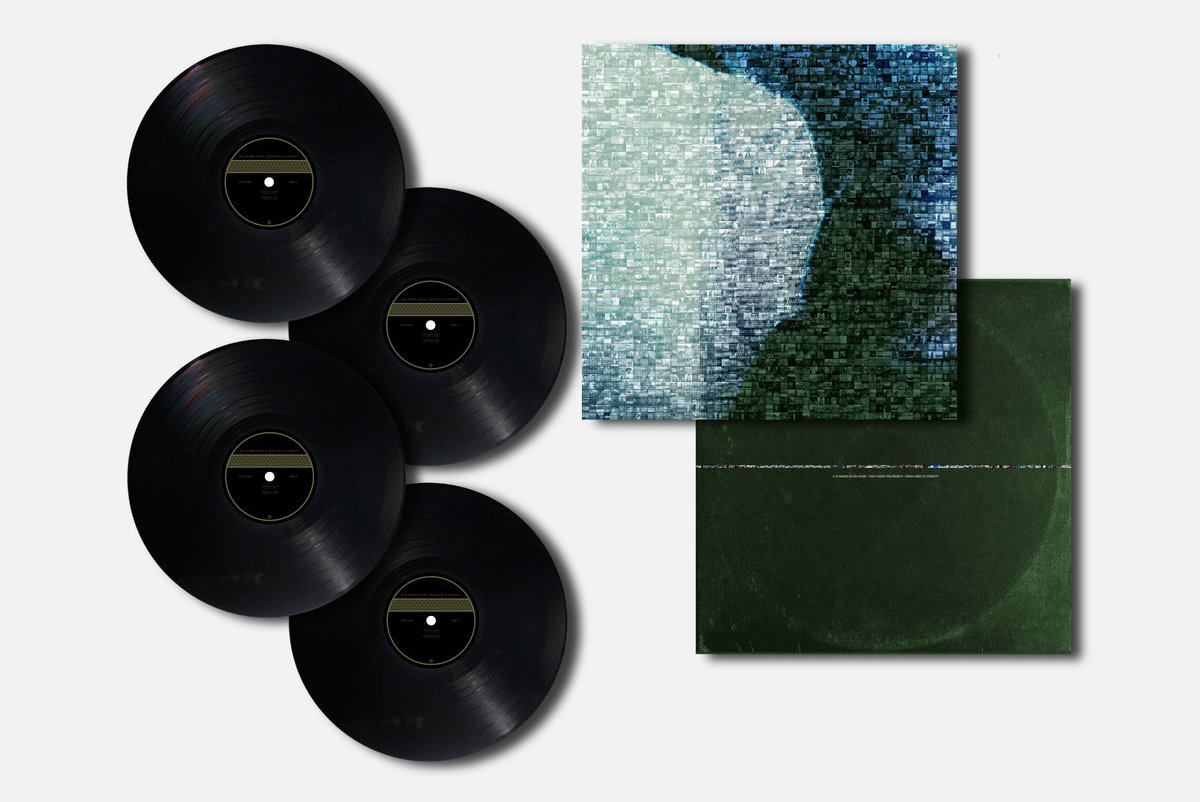 Kyle Bobby Dunn
From Here to Eternity
(Past Inside the Present, May 3rd)
1. PRELUDIUM AETERNA
2. INFINITE ESCALATORS
3. TRIPLE AXEL ON CREMAZIE
4. YEARS LATER THEME
5. HAPPINESS & MOMENTUM
6. ZENDEL HOLIDAY HANGOVER TOCCATA
7. BOUL. GOUIN
8. THE FLATTENING
9. SEPTEMBER & HER SUDDEN DRONES
10. THEIR MEMORIES
11. ALPINE '88 (SOUNDTRACK SUITE)
12. FOOTHILLS MEDICAL CLINIC
13. LE STATIONNEMENT DE FINDERS
14. RACHEL (HIVER ETERNAL)
15. DEAD CALM (SOUTHCENTRE SUITE)
16. FROM OVER TO WENDOVER
17. VIDEODRONES DES QUESTIONS
18. ETERNITY, THE STARS & YOU