Words J. BENNETT Photography LEON MICHELS + DANNY MILLER
It's 4 p.m. in Los Angeles, and Lee Fields is right on time. The legendary soul singer rolls into the Troubadour's front bar wearing a sleeveless red T-shirt, black parachute pants and aviators. He's got a large silver cross on a chain around his neck. He's drinking a beer. In a few hours, Fields will play a sold-out show in the next room, where opener Gavin Turek is currently sound-checking.
Fields has been singing professionally since the 1960s, but has only recently gotten his due—thanks to the folks at Truth and Soul Records, who reissued some of his early work (see: 1979's excellent Let's Talk It Over) and hooked him up with the Expressions, a band of young guns who helped write new Fields material like the critically acclaimed My World (2009) and Faithful Man (2012).
Today, Mr. Fields graciously agreed to sit down with self-titled to talk about love songs, his early days as a country boy in New York City, and his dearly departed mother, after whom he named his latest album, Emma Jean…
Before this tour, you were playing in Sweden and Norway. Do Scandinavians have a different relationship with soul music than Americans?
No, it's the same. If you sing music that touches the people, the reaction is just the same. We had a lot of fun over there and the people gave a lot of love. I've been over there before, too, probably four or five times.
When was the first time you played Los Angeles?
Lemme see… That was with the Sugarman 3 back in the late '90s. Geographically, whatever place you play might be a different longitude or latitude, but everywhere is basically the same. You got the same issues: love, problems, the same issues everywhere. So every city is basically the same, other than the geographical setting and the scenic views. But people are the same all over the world. They have the same stories, the same hopes, the same dreams, the same despairs. In other words, the whole world is one big garden.
You're in your 60s and you're making some of the best music of your career. That's not usually the way it goes with singers. What's your secret?
I'm 64, and the thing that has sustained me to this point is faith in a higher power. I happen to be Christian, but I believe any religion that tells their followers to love one another, to love thy neighbor as thyself and to love the creator with all your heart—if that religion tells you that, that religion is all right with me. It's all about love. Love is that adhesive bond that holds everything together. In other words, hate is a very toxic, very explosive entity. It's like destruction. But love keeps everything in place.
"Her spirit still lives on. I can feel it. I couldn't think of a better way to reconnect and give her a gift."
Is that why so many of your songs are about love?
Yeah. Love has been the main theme since Adam and Eve, since Samson and Delilah, since Mark Antony and Cleopatra. It's always been about love, and that will never change as long as there are human beings on earth. We can come up with new, innovative creations and inventions, but the love theme will always be there. So I sing about love because love is the answer and love is the panacea for all of the calamity that is going on in the world. Love is a good thing.
You've been married to the same woman for over 40 years, right?
That's right. 44 years. It'll be 45 this year. If I had to do it again, I'd give the preacher a call right now and I'm sure she'd do the same thing. We'd do it all over again.
That's another thing that makes you unique. In the touring lifestyle of a musician, there's a lot of temptation out there.
Oh, absolutely. But temptation has been there and temptation will always be there. That's what tests what you're made of. Nobody is perfect. If a man thinks it, you could say he's done it. So you're also judged by your thoughts. Everyone will be put under the judgment, according to the way I was taught. Every man is of sin, so God's grace will abound. That being said, we try and pray in the face of temptation, and we put it in the hands of a higher power. And he'll see you through every time.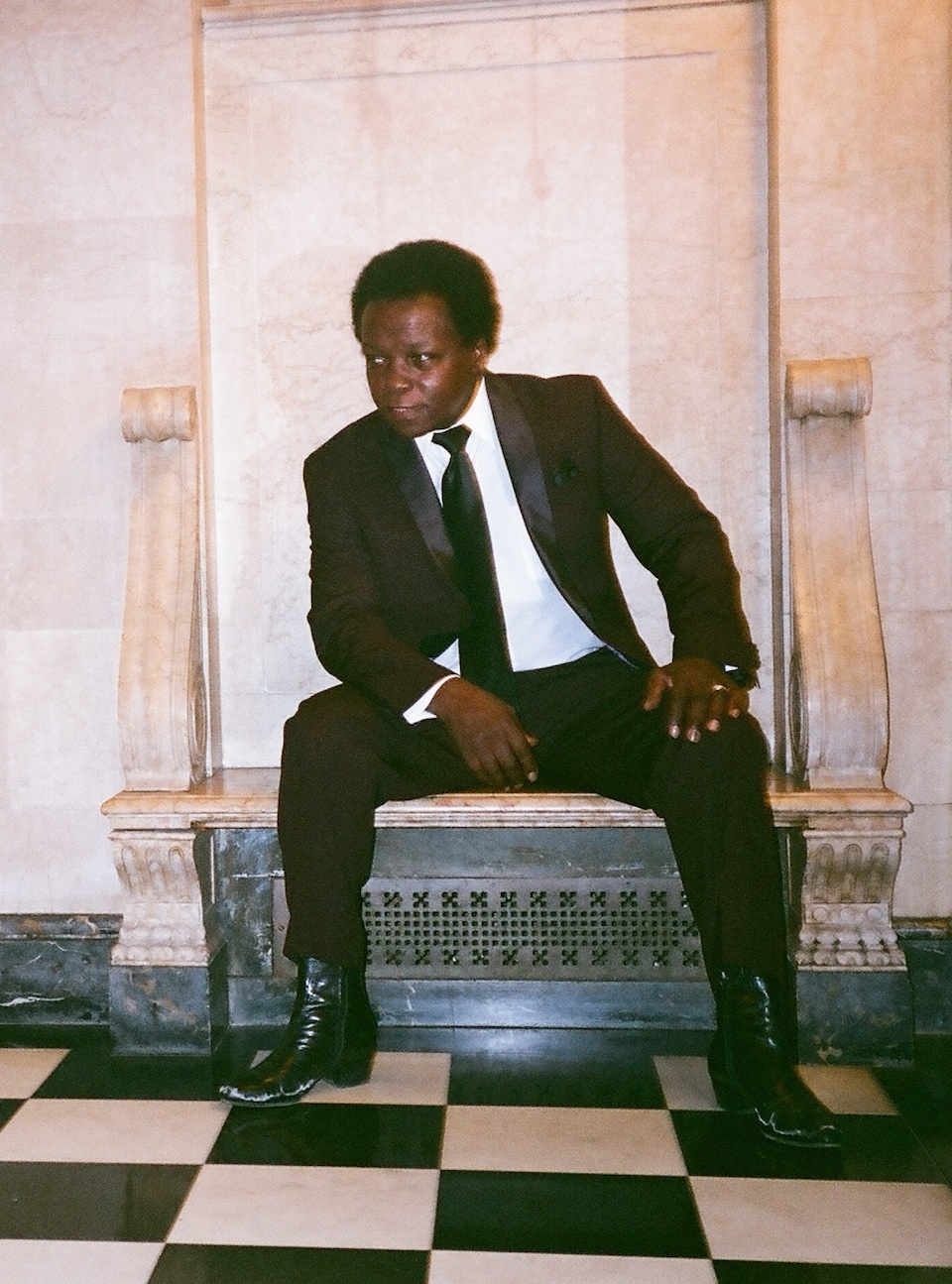 Why did you decide to name your new record after your mom?
Yeah, Emma Jean. I'm so happy that we did that. It wasn't planned. Leon Michels [from Truth and Soul Records] wanted to know what we were thinking of for a title for the album. I didn't really know at that time, so he asked me to think of something personal. It didn't take me long to think about it, although I lost my father as well and that was equally moving, but when I lost my mother, I still had both parents. She was the first to go. I mean, losing a parent, man… you think about it. You know it's gonna happen. It always seems like it happens to somebody else, but you know inside it's gonna happen. With my father, I was prepared. I knew what to expect. When I lost my mother, I didn't know what to expect. I felt desolate, alone, abandoned, and I felt so vulnerable. It could be any minute for anyone. So examining those thoughts when my father passed, years later, although it hurt as deep as losing my mother, at least I was prepared.
So when Leon asked me, I told him I was thinking of my mother, Emma Jean. Thinking about her moves me every time, even though it's been years now. So he asked if we could use her name as the name of the album. I knew she would've liked that. It's like giving her a bouquet of beautiful songs. Where she's buried today, that's only the shell of what she was. That's not her. That's just the machine, the physical body that carried her spirit through the years she was here. But her spirit still lives on. I can feel it. I couldn't think of a better way to reconnect and give her a gift. I can't give her nothing physical, but music isn't a physical thing, and it's the closest I can give her to a spiritual gift.
What's one of your favorite memories of your mom?
Oh, man. So many. Sitting back on the porch in Plainfield, New Jersey, just talking about things. When I had situations that troubled me, she was able to say certain things that made it seem like it's not even a big deal, like you're gonna work it out and you shouldn't even be worried about it. She could take something that was causing me a lot of anguish and by just saying a few words she could take it away. I miss that. I miss that deeply. But every night I get a chance to go out on the stage and talk about her now, so it's almost like her spirit has been brought closer. I'm so happy that we named this album Emma Jean.
When was the last time she came to see you perform?
That was in New York some years ago. She was always supportive. Though she sang gospel, she was always a supporter. She would come out if I was in the region. Yeah, I remember it. I remember it like it was yesterday. I could see her face in the audience. She was really proud.
"I was given all these warnings, so everyone I saw out in the street, I didn't know if they was a hustler or what, you know?"
You do a couple of great covers on this record—J.J. Cale's "Magnolia" and Leon Russell's "Out In The Woods." Why did you choose those songs in particular?
Well, I was familiar with J.J. Cale. He was a great songwriter. Eric Clapton did some of his songs, and a lot of other groups. Leon brought the song to me and said, "What do you think about this track?" Being from the country—originally I'm from North Carolina—that song reminded me of North Carolina when I was a kid. So I said, "Yeah, man—let's cut this." I just thought it was a beautiful song, and I always admired J.J. Cale. He was a remarkable songwriter.
"Out In The Woods" is a great Leon Russell song. It really depicts how I felt when I was in my late teens and I first got to New York in 1968. That's the way I felt—like I was out in the woods, man. It was this big, gigantic city, and here I am about 17 years old. Momma begged me not to go, but I went anyway. Once I got off the bus, I saw this gigantic city and I had like 20 dollars in my pocket. It was a total breathtaking sight to look at these big buildings and I didn't know but one person in New York. So I felt just like that song—out in the woods. That was me.
All these people in New York, they knew the game. After I was in New York for a couple of days, my friend Fred told me who to watch out for. "They'll take your money," he said. "Hustlers, man. They'll hurt you." I was given all these warnings, so everyone I saw out in the street, I didn't know if they was a hustler or what, you know? [Laughs] I didn't know who to trust. So that's me at 17. And Dan Auerbach from the Black Keys, he played some guitar on the track and sang some background for me.
He also wrote a song for you on this record. It sounds just like Lee Fields singing a Black Keys track.
Yeah, that's what it is! He wrote "Paralyzed" for me. Thank you, Dan. Thank you so much. Thank you a million times. This record is very special to me. I'm very pleased with the outcome, and I enjoy singing those songs on a nightly basis.
Lee Fields' latest album with the Expressions, 'Emma Jean', is available now through Truth and Soul Records. Check out a collection of his videos below, along with the singer's upcoming tour dates…
[youlist pid="PLlxVAExh_bYbubwxq33FLxyjBD2STT6e0″ width="960″ height="540″]
Lee Fields tour dates:
9/11 Fredericton, NS – Harvest Jazz & Blues
9/12 Ottawa, Ottawa – Folk Fest
9/14 Telluride, CO – Telluride Blues Fest
9/16 Chicago, IL – Empty Bottle
9/18 Minneapolis, MN – Cedar Cultural Center
9/19 Madison, WI – Majestic Theater
9/20 St. Louis, MO – Cherokee 2720
9/21 Nashville, TN – Exit In
9/23 Shreveport, LA – Bears On Fairfield
9/25 Austin, TX – The Parish
9/26 Houston, TX – House Of Blues
9/27 Dallas, TX – Index Fest
9/30 New Orleans, LA – One Eyed Jacks
10/2 Atlanta, GA – Terminal West
10/3 Athens, GA – Georgia Theater
10/4 Charlotte, NC – Tremont Music Hall
10/5 Philadelphia, PA – World Cafe
10/16 Munich, Germany – Ampere
10/17 Nancy, FR – Jazz Pulsations
10/18 Utrecht, NL – Roots Festival/Tivoli
10/19 Hague, NL – Paard van Troje
10/21 Brussels, Belgium – Botanique Orangerie
10/23 Manchester, UK – Albert Hall Manchester
10/24 Glasgow, UK – 02 ABC
10/25 Dublin, Ireland – Sugar Club
10/26 Cork, Ireland – Cork Jazz Fest
10/28 Bristol, UK – Colston Hall
10/29 Brighton, UK – Dome Concert Hall
10/31 Frankfurt, Germany – Zoom
11/1 St. Gallen, Germany – Palace
11/4 Paris, FR – Trabendo
11/5 Lyon, FR – Epicerie Moderne
11/6 Nimes, FR – Palomoa
11/7 Toulon, FR – Espace Andre Malraux
11/8 Nice, FR – Salle Grappelli
11/10 Reims, FR La Cartonnerie
11/11 Koln, Germany – Clubbahnhof Ehrenfeld
11/12 Berlin, Germany – Bi Nuu
11/14 Coppenhagen, Denmark – Loppen
11/15 Oslo, Norway – Cosmopolite Scene